09 Nov

How Nonprofits Can Stand Out During the Crowded Giving Season

The last two months of the year are critically important times for the nonprofit community. Indeed, a third of annual giving occurs in the month of December, and 12 percent of all giving happens in just the last three days of the year.

On Dec 3rd, Giving Tuesday is expected to bring in over $200 million in online giving in a single day. That's a healthy 20 percent jump from the $168 million raised in 2016.

But with so much giving in this short period, it's difficult — but not impossible — for any single campaign to stand out amid the marketing noise. Here are 10 ways to attract more donors and dollars in this season of giving:
With a single powerful image or infographic, you can grab a donor's attention faster and tell a better story than with hundreds of words of copy. Consider investing in professional photography for your next campaign. Or leverage "user generated content" from volunteers and people participating in your programs for a more authentic feeling.
Infographics are another excellent way to quickly engage and educate your followers. They work really well on social media, and the best ones are widely shared. Think about how your data can tell a compelling story about the impact you're making.
More tips: How Nonprofits Can Inspire Supporters With Infographics
Make Videos:

Video marketing has absolutely exploded online. In fact, by one

prediction

, fully 80 percent of online content will come in the form of videos by 2019. YouTube is the second largest search engine in the world, second only to Google itself.
But don't think you need to invest thousands of dollars to hire a professional film crew to document your organization's story. Video storytelling can be done a short video shot on an iPhone and uploaded to Instagram. Most SLRs these days also shoot high-definition video.
What's important is conveying a sense of immediacy, intimacy, and impact with your videos. Shoot and share a touching personal story. Recruit an influencer to record a short testimonial about your organization. Record short updates to let followers know how your campaign is progressing.
More tips: 11 Nonprofit Videos That Inform and Inspire
Inspire Social Engagement:

These days, nonprofit campaigns live and die on social media. According to Beth Kanter, one of the best-known experts on social media and nonprofits, one of the best ways that nonprofits can use social media is increasing engagement, "

especially donor engagement and donor retention, getting people to pay attention—capturing their attention."
Don't forget the social part of social media. That means you need to have a conversation with your target audience rather than using it simply as a broadcast medium. Be sure that someone is tasked with responding to constituents on your various social platforms, especially during these crucial months of holiday giving.
Hashtag campaigns can be highly effective at driving engagement. Giving Tuesday came up with the clever #UnSelfie to get people to think beyond themselves and support a good cause. International nonprofit Water Is Life turned #FirstWorldProblems on its head to highlight the plight of water-challenged communities.
More tips: A Strategic Guide to Social Media for Nonprofits 
4.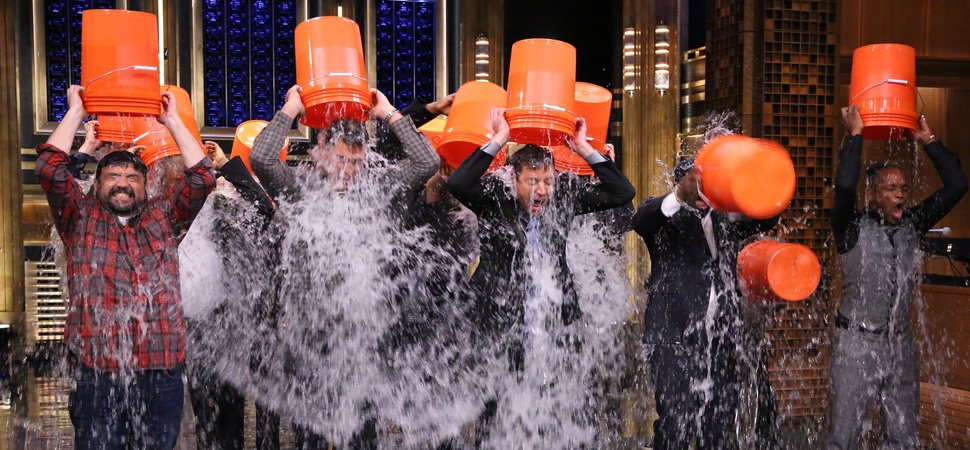 Make It Shareable: Social media is all about sharing. The power of online social networks is their ability to spread news, trends, and movements like wildfire. The challenge is coming up with something that will actually get widely shared, or "go viral."
Perhaps no other nonprofit campaign in recent memory was more shareable than the ALS Ice Bucket Challenge, which went viral in mid-2014. While replicating the success of the Ice Bucket Challenge would be extremely difficult, there are a few lessons you can take away: Strike the right emotional chord. Make the call to action dead simple. Add an element of urgency. Get celebrities and influencers involved if at all possible. Give participants a chance to feel good. Make it fun.
More tips: 8 Game-Changing Marketing Lessons From the ALS Ice Bucket Challenge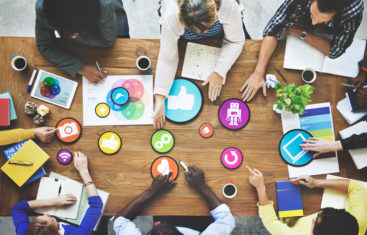 5. Involve Influencers: One of the best ways to boost your giving campaign's visibility is by leveraging someone else's audience or network, preferably one that is larger than your own. This could be a celebrity, a well-known expert, a widely read blog or publication, or even your own board members. The key is getting these influencers to agree to share your cause with their followers, usually on social media.
When you work with influencers, make it as easy as possible for them to spread the news about your cause or campaign. Supply them with pre-written tweets, Facebook posts, Instagram and Pinterest images, blog posts, and video clips. Have your graphics team create infographics, banners, display ads, and other marketing materials that can be shared.
More tips: Engaging Influencers to Extend Your Reach
 Create Strategic Partnerships:

Nonprofits shouldn't operate in a vacuum. Look for opportunities to collaborate with like-minded organizations or companies that align with your values. The benefits of these partnerships are many: increased visibility, shared costs and resources, enhanced programming, expanded value proposition, and greater brand credibility (especially if you're able to partner up with a more well-known organization).
The key to building successful partnerships is to have a very clear understanding of what each side will bring to the table. You should understand your goals for the campaign, and know how the partnership will push those goals forward. Partnerships without clear goals are doomed to fail.
At Good360, we are big believers in collaboration, especially between nonprofit organizations and private-sector companies. Think about how your holiday campaign might make a good fit for a corporation that would be willing to develop a campaign to engage their employees and/or customers.
For example, the World Wildlife Fund partnered with Coca-Cola to create the Arctic Home Cause Marketing Campaign supporting the conservation of polar bears and their habitat. This was a perfect collaboration because Coca-Cola has used polar bears as their unofficial mascot for years.
More tips: 3 Things Companies Want in Their Nonprofit Partnerships
For many nonprofits, the story is really the only thing that they have to "sell" to donors. Good storytelling evokes emotions, which human beings are hardwired to respond to. So putting a lot of thought and planning behind developing the story behind your campaign is crucial.
Charity Water is one nonprofit that has truly mastered the art of storytelling. The organization leverages powerful images and video, personal stories, and smart website design to bring the plight of third-world communities closer to home for U.S. audiences.
More tips: Infographic: A Non-Profit Storytelling How-to
Branding isn't just for the private sector. And branding isn't just your logo. It's the overall effect of having a cohesive communications strategy that goes across your website, social media, marketing materials, in-person events, and how your organization operates in the field.  The key is knowing what your organization stands for (what's your purpose?), and consistently and clearly delivering that message or brand story to your audience.
In addition to your organization's branding, you may also consider how to brand your year-end campaigns. This might include giving it a memorable name, tagline or hashtag; creating custom graphics such as a new logo or badge; or developing branded social media assets such as a Facebook profile overlay.
More tips: 7 Branding Lessons for Nonprofits
Make Use of Tech Tools:

There are a plethora of apps, software tools, and platforms that are now available to help nonprofits create, manage, and amplify their giving campaigns. These include

Network for Good

(for creating and sharing campaign web pages),

Thunderclap

(for extending your social reach),

Facebook Tools for Nonprofits

(for leveraging the world's largest social network for good), and crowd-funding platforms such as

CauseVox

.
There's probably already a tool out there for pretty much anything you want to do with your campaign or website. Before purchasing anything, however, be sure to check if the software provider offers a discount for qualified nonprofits. Most do. TechSoup is an excellent place to find discounts on software and online tools.
More tips: 59 Useful Mobile Apps & Online Tools for Nonprofits
Let supporters know exactly how their contributions were used, being as specific and transparent as you can about the impact. If you can go as far as naming names and revealing personal stories, even better. At Good360, we regularly update supporters and corporate partners through our Impact Stories and blog.
Following through with donors can turn a one-time supporter into one that gives year after year, campaign after campaign.
More tips: 16 Ways to Say Thank You Better