11 Oct

Nonprofit and Donor Collaboration Gets Serta Mattresses Out Quickly After Hurricane Harvey

DONATION: SERTA MATTRESSES

LIVES IMPACTED: 300+

This year's Atlantic hurricane season has been the third-most active on record – and as of the publication of this post, there are still almost eight weeks to go.  Damage estimates for Hurricanes Harvey, Irma, Jose and Maria now exceed $500 billion. Dozens of lives have been lost and thousands of structures, both homes and businesses, have been completely destroyed.

Amid the loss and destruction, however, a lot of good is getting done. Recovery agencies and both large and small nonprofits in and around impacted communities are stepping up in a big way. There has also been an outpouring of support in the form of donations – both cash and critically needed product. Good360 has activated key partnerships with both nonprofits as well as with corporate donors in order to identify the evolving needs of the storms'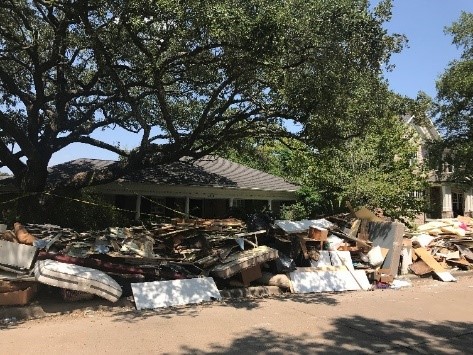 survivors and to deliver critical product accordingly.
One of those partnerships is with nonprofit, The Goodness Project, based in the Dallas/Fort Worth area.  The organization provides life-sustaining necessities, such as emergency food, personal hygiene items and other essentials directly to those impacted by disasters. The Goodness Project has developed an efficient and responsive infrastructure and can mobilize key logistics and volunteer resources to provide aid and support to those in crisis.  The nonprofit has been a trusted partner of Good360 for more than 15 years and has supported our mission of making sure the right products are going to the right people at the right time in disaster recovery efforts.
One of the earliest needs Good360 identified in the Houston area after Hurricane Harvey was single mattresses for shelters. (Long-term, other mattress sizes will be needed to refurnish homes, but immediately, response shelters needed a way to accommodate an influx of people displaced from their homes.)  Serta Simmons Bedding, LLC stepped in to help fill that need.  The Serta Simmons manufacturing plant in the Dallas area began coordinating with its headquarters to identify product that could be deployed immediately.  Unfortunately, no twin mattresses were readily available so the plant diverted resources to quickly produce 300 twin mattresses that were earmarked to go directly to a shelter in the Houston area.
Good360 matched the mattress donation with The Goodness Project who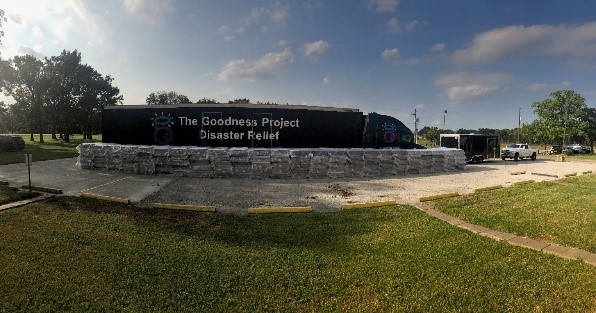 picked them up and transported them to Houston for distribution to shelters in need.
"This is a great example of partnership and collaboration at work," said Tiffany Everett, Good360's Director of Disaster Recovery.  "We can't do this work alone and the commitment and response of both our nonprofit partners and our donors like Serta Simmons is critical to making the right kind of impact in these communities."
Vinay Raja, Supply Chain Manager for Serta Simmons coordinated the production of the donation for the company. "Even though we didn't have the mattresses on hand, we said we'd make it happen," he said. "It is good to be part of something where we can help each other.  We wish we could do more because the needs are still there."
Website: http://www.teamgoodness.com/