06 Dec

No Longer Just An Empty Bucket

DONATION: MASCO/BEHR BUCKETS
LIVES IMPACTED: 2,000+
Northshore Disaster Recovery, Inc. (NDRI) was founded in Slidell, Louisiana after Hurricane Katrina as the long-term recovery organization for the Northshore parishes. These are the counties/parishes along the northern shores of Lake Pontchartrain.  We followed up Katrina by assisting in disasters such as Hurricanes Rita, Ike, Gustav, and Isaac as well as helping with effects of the BP oil spill and the most recent Louisiana floods of 2016. Because of this, our long-term recovery has become perpetual recovery and, unfortunately, a way of life.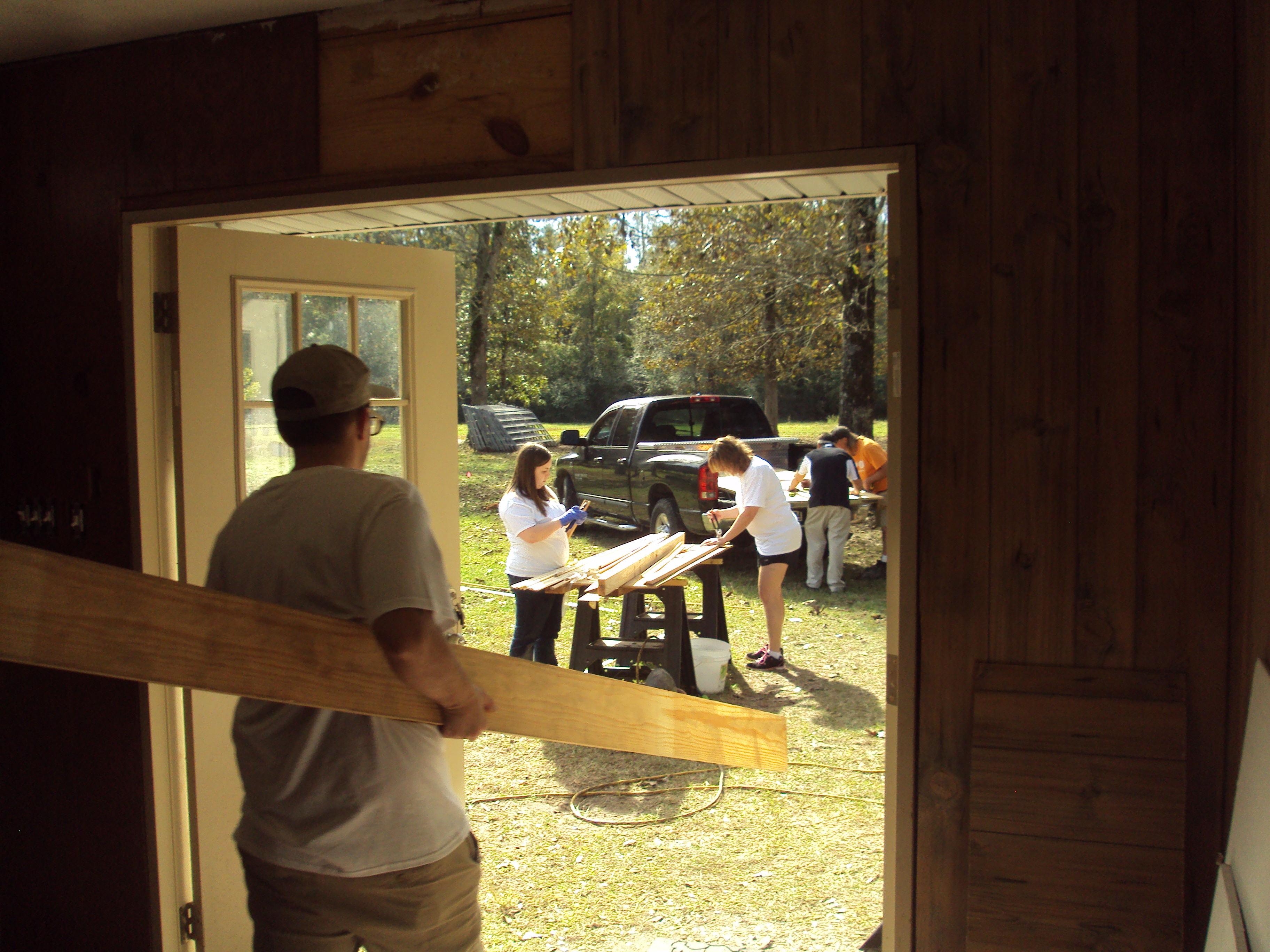 NDRI formed The Epworth Project as a volunteer management organization that provides site management and housing for volunteers as well as all of the materials, tools and equipment to rebuild homes for families and residents of southeast Louisiana – especially vulnerable populations such as low income, elderly and disabled people. Since 2008, we have hosted more than 60,000 volunteers from all 50 states and 43 countries around the world.  Our volunteers have rebuilt more than 9,000 houses aiding more than 24,000 of our neighbors.
Nearly all of the Masco/Behr buckets that we received recently were sent out with volunteer teams from local civic groups, churches, and other organizations. The handful that we held back for use by Epworth Project volunteers have been used for everything from mixing drywall compound to hauling tools to and from job sites.  Buckets have many uses! This donation of 5-gallon buckets provided us and others with a multifunctional tool for volunteers to use in many aspects of flood recovery. They have helped to gut flooded homes as well as to rebuild damaged homes by providing versatile containers for easy in-field improvisation. So far, over 2,000 residents have been positively impacted by this bucket donation. In the months and years to come (depending upon a bucket's life), this total will increase to tens of thousands.
We could not have fixed flooded homes and devastated lives without these buckets. They are a part of the effort. They have definitely added convenience as a "tool in the toolbox".  These simple buckets have been put to work to change lives and build hope for families in need. Together with other tools they have shown immeasurable worth.
Above you will see a photo of a humble bucket on one of our job sites. It is hard to tell from the photo, but this particular bucket has helped gut 14 houses, completely rebuilt five homes and one church, and started 10 new jobs. It's a busy bucket! Thank you Good360 and Masco/Behr for your contribution and support. We have no governmental subsidies, church support or other assistance with operational costs. We rely completely upon the kindness and consideration of compassionate and caring people like you to keep our ministry going.  Without you, we would be just an empty bucket.
Website: www.EpworthProject.com