16 Sep

New Toy Donations Help Bring the Holiday Spirit to Atlanta Neighborhoods

Caring for Others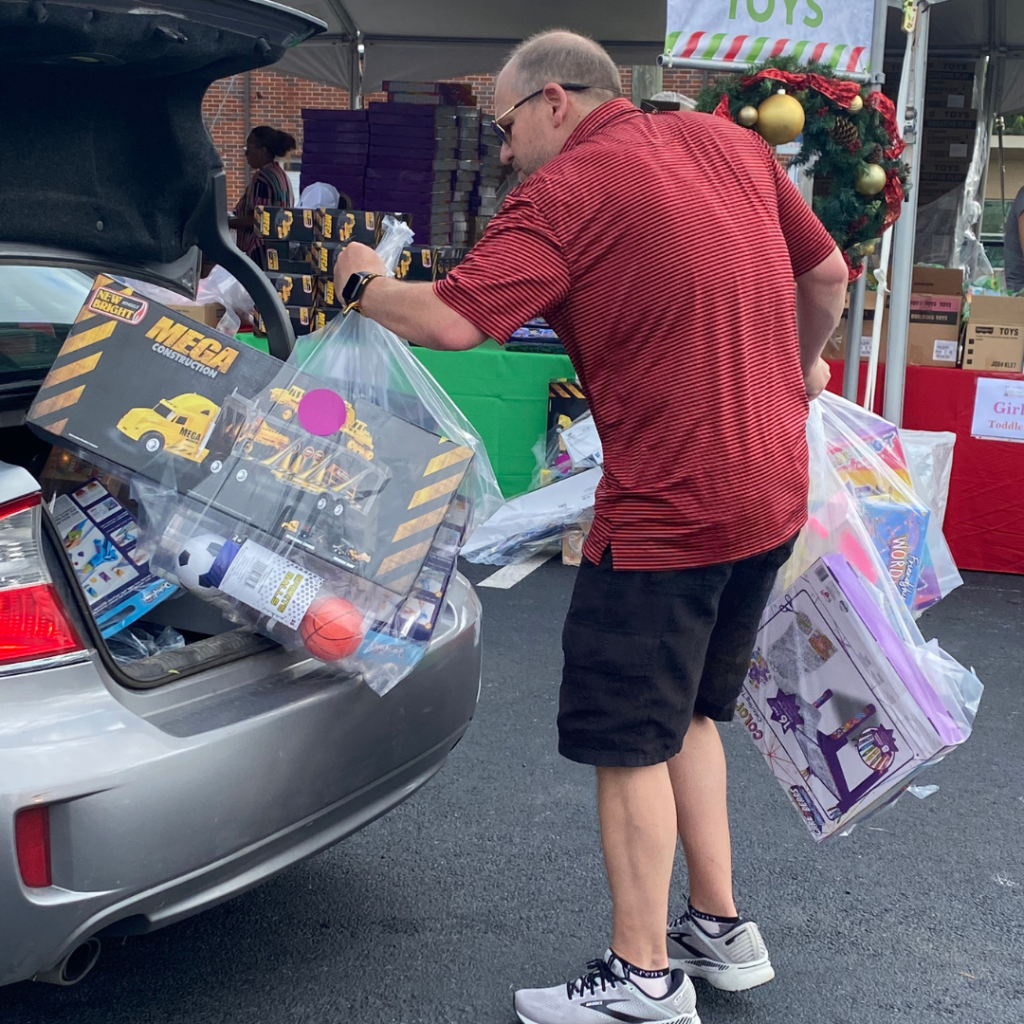 Caring for Others is a Good360 nonprofit partner founded by Ms. Eslene Richmond-Shockley, that has served the people of Atlanta, Georgia, for two decades. Ms. Shockley and the Caring for Others team work strategically to source goods that can help families alleviate the costs of food, clothing, and hygiene goods like toothpaste, soap, and more. As a Good360 Community Redistribution Partner (CRP), Caring for Others received three truckloads of donated toys sourced from Good360 and Toys for Tots to distribute at a drive-through giveaway event called 'Christmas in September.'
Atlanta came out in large numbers to support the 'Christmas in September' event with volunteers such as the Atlanta and Decatur Police Departments, business owners, and public officials. One volunteer, Councilman Antonio Lewis, expressed how much this event means to him and the people he serves.
"I'm super happy to be here because I used to be a part of this line," said Councilman Lewis. "Growing up with my grandmother in Atlanta, we never missed a time when Ms. Shockley gave away goods. I never knew the behind-the-scenes process and all the intentions Ms. Shockley put forth to make events like this happen. Not only does she have toys for this event, but she also has fresh food to give out. To be able to come back to Caring for Others and help families who have experienced what I have is amazing, and I'm honored to continue this legacy 30 years later – it's just the Atlanta way."
'Christmas in September' had a significant turnout, with cars lining up miles away from the site as early as six in the morning. One family included a pair of grandparents raising their seven-year-old great-grandson. The demands of a young child and the rising cost of resources means that caretakers are often stretched thin during the holiday season. This contribution from Toys for Tots allowed this family to access age-appropriate, fun, and educational toys for their grandchild when they otherwise may not have been able to do so.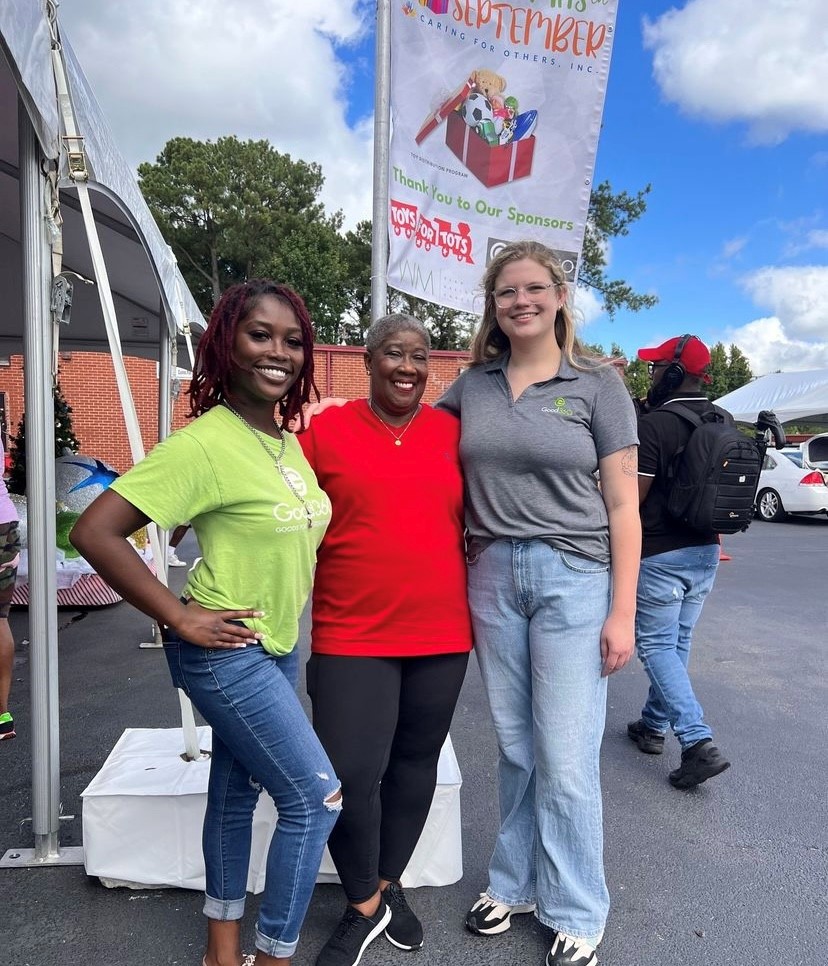 Another household impacted was a couple and their four young children. Despite the best efforts of both employed parents, the rising costs of housing and transportation have continued to strain their resources. This donation provided them with toys and books to support their children's well-being so they can have peace as they continue to provide for their families actively.
Caring for Others understands the systematic issue many families in Metro Atlanta face daily. Many families with children must often choose between food, rent, and other necessities. This contribution made by Toys for Tots and Good360 enabled community members to have access to toys for their kids in advance of the holiday season, thereby freeing up future resources to better support more critical needs such as housing.