14 Jun

New Opportunites for Washington State Veterans

DONATION: HOME DEPOT BUILDING MATERIALS

LIVES IMPACTED: 350+

Veteran's Recreation & Rehabilitation Center's mission is to offer support and services to veterans and their families by providing jobskills training, behavioral/mental health counseling services, housing, home repairs and recreational activities. We also aim to help with self-sufficiency and to reinvigorate the economy of the local and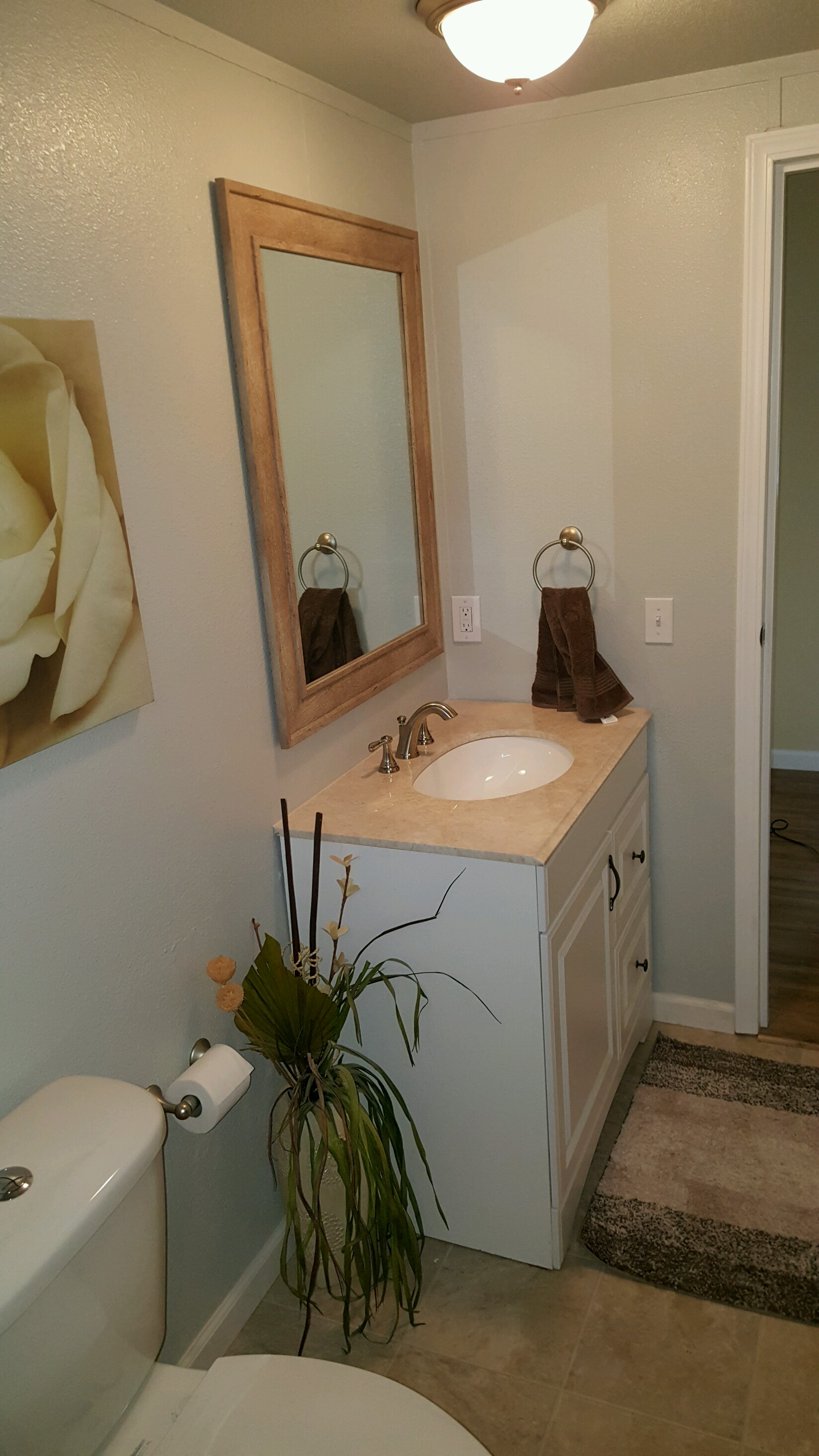 surrounding communities in Graham, WA.
Home Depot has been our primary donor through Good360. We have received building materials, some outdoor gardening supplies, light bulbs, light fixtures, plumbing and electrical supplies, shelving materials, fencing materials, and more. We have been able to put roofs on homes, replace items which have been contaminated by black mold, and modify living areas to ADA requirements for disabled veterans and their families. We have supplied hygiene items to homeless and transitional veterans, along with clothing, gloves, and tools for veterans who are in vocational rehabilitation programs.
The following stories are from those who received help from our organization. This could not have been possible without the generosity of The Home Depot!
"Last February, I was in great need of help. The city of Tacoma said my house needed a new roof. I had been out of work and I owed the county back property taxes. I asked a Veterans organization, Rally Point, for help. They referred me to Charles at Veterans Recreation & Rehabilitation Center. In April, several thousand dollars of roofing materials were unloaded in my driveway. Charles and a group of heroes completed the tear off and roofed my home. They also paid my back taxes. Without this help, I would be homeless. I cannot thank them enough. Charles also forwarded me to several other people who helped with part time work and assistance with government paperwork."
"My father was a World War ll, Korean War and Vietnam Veteran. He was a triple Purple Heart recipient and suffered from Alzheimer's. Mom was frail and had cancer. A friend referred me to Charles at Veterans Recreation & Rehabilitation Center. We had a meeting about the needs of landscape work, hazard debris and tree removal, a power gate, and garden clean up. Before his Alzheimer's, my dad was able to complete all of these tasks. Charles walked over to dad, shook his hand, and thanked him for his service. Then he let us know that he will do everything he can to get the job done. Within days Charles and his team arrived to work out the details, determine which jobs were the priority, and decide what supplies were needed.

The trees and debris were removed within days, the garden was cleaned and tilled, and the Mighty Mule Power Gate was ordered. Charles made sure mom and dad were kept in the loop and asked for their input. In the end, Charles and Veterans Recreation & Rehabilitation Center's team installed solar lights and erected a flag pole in the newly landscaped flower garden area. They stood back, saluted the flag, saluted my dad, and left without asking for anything except to be kept up to date on my parent's health. Every day my dad would go out and salute this special flag. Dad passed away seven months ago and mom passed away six months ago. Charles attended both funerals."
"I have nothing but thanks to give Veterans Recreation and Rehabilitation Center. I was in need of a fence to keep my dogs in the yard and their crew came with the materials to make that happen for us. Later that year, I was in a devastating work related accident and out of the goodness of their hearts, they came to my home to build a wheelchair ramp for me as I am unable to walk after the accident. I have a long road to full recovery. They also donated a secondary wheelchair and bathroom chair to make life a bit easier for my family and I.

This organization isn't in it for the thanks or appreciation, they are in it only to provide what is needed to help our veterans or disabled get back on their feet. There are quite a few nonprofit organizations out there but few that would put all their free time and energy into helping our veterans without trying to make a little extra on the side. Veterans Recreation and Rehabilitation Center is one that will put veterans first. Thank you again for the support you have shown me and my family through these times of trouble and God bless."
Once again, this is all possible thanks to donations from The Home Depot. We love our partnership with Good360 and Home Depot and hope to have many more success stories in the future!
Website: www.vetrecrehabcenter.org