19 Dec

Meeting the Needs of Flint Families with the Help of CVS and Good360

DONATION: CVS HEALTH GOODS

LIVES IMPACTED: 2,500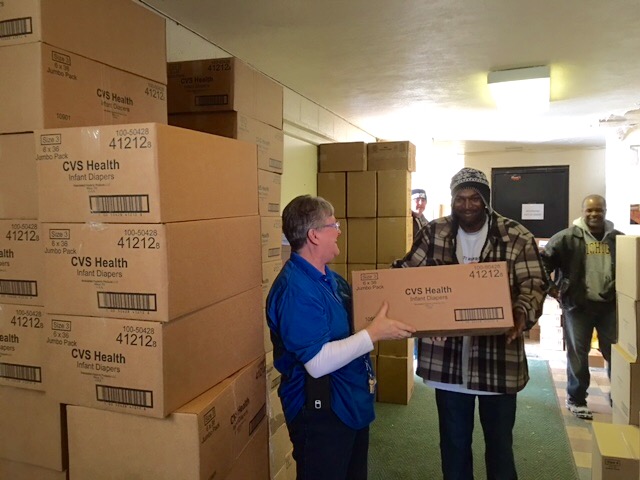 Catholic Charities' mission has always been to help families with food, personal hygiene items, diapers, and household items at no cost. Last year, we distributed more than 36,000 diapers, 200,000 pieces of clothing, and provided over 185,000 meals. Since the Flint water crisis was exposed last October, the number of families seeking our assistance has increased. We are thankful for partners like Good360 and companies like CVS that have provided us with donated products that allow us to serve our community more efficiently and helps families gain some normalcy.
The product needs of the families of Flint go beyond bottled water and filters, and we are thankful to have access to a variety of goods that will help support our families and babies. For example, our agency has been asked by the local medical facilities to not only provide healthy meals, but to also supply vitamin C supplements, which can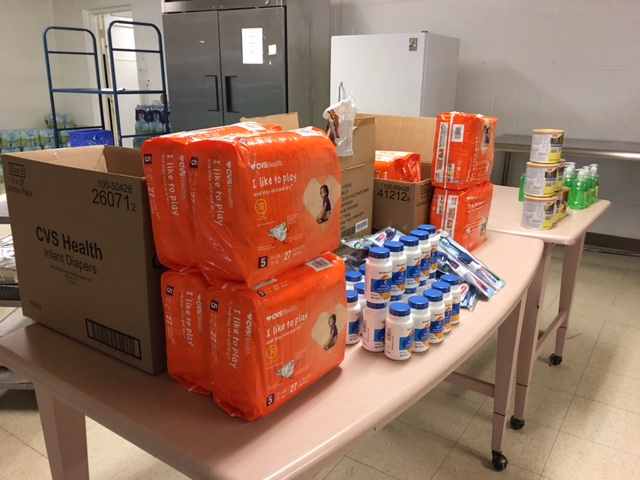 help reverse the effects of lead poisoning. Thanks to this donation we can do that. We have also been able to expand our support of families with infants by providing them with diapers, wipes and formula.
Our ability to help our community for over 75 years would not be possible without the help of others providing products, monetary donations and volunteer work. Thank you!