16 Feb

Mattress Donations Provide Relief for Native American Community Affected by Pandemic

The coronavirus has swept across the globe, affecting over 100 million individuals. The deadly virus has torn apart families, significantly decreased employment rates, and left so many people with nothing. In the White Swan Community on Yankton Sioux Reservation in South Dakota, families are dealing with COVID-19 in addition to the hardship brought on by extreme flooding. Numerous households have been damaged, some even completely destroyed by the water and mold from the floods. Families have been displaced and many have lost most of their personal items. Good360 is committed to helping the individuals and families greatly impacted by the pandemic.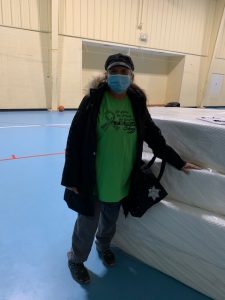 Thanks to the donations of Tempur-Pedic mattresses, Good360 has partnered with Walks on the Day Foundation, a nonprofit based in South Dakota, to assist 45 households in the White Swan Reservation. These mattresses have been of great help to the community, which has been struggling to deal with the lack of resources, damaged homes, and unsafe water.  
One woman lost her home completely, along with all of her personal items. The flooding and mold were so severe she had to watch her entire home get demolished so that it did not pose a danger to the others in her community. COVID-19 has only complicated lives like hers even more. Case Manager at White Swan Recovery, Deb Saunsoci said the woman "expressed many thanks and gratitude for the mattress she received." 
White Swan Reservation is grateful for all of our partnerships with donors like Tempur Sealy International, so that we may continue helping communities through our work with Good360.