13 Jul

Levi's® T-Shirts Put a Smile on Healthcare Workers' Faces (Behind a Face Covering)
Southside Hospital
Bay Shore, NY
https://southside.northwell.edu/
Donor: Levi's

Lives Impacted: 3000+
It was the middle of April 2020 and COVID-19 was wreaking havoc in the state of New York – especially hard hit were New York City and Long Island. Levi's® wanted to show a small token of thanks for healthcare workers that were on the frontlines.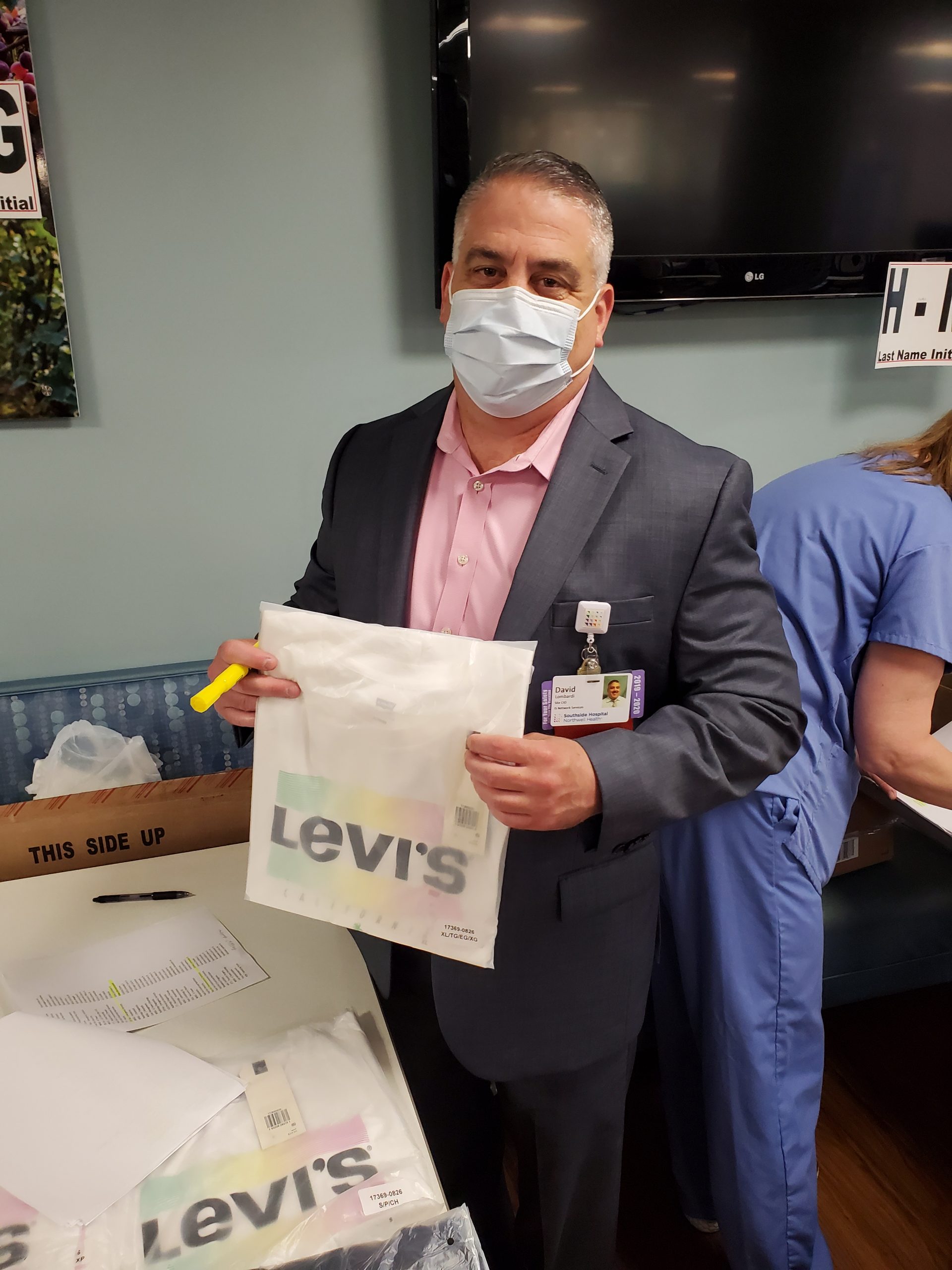 Thanks to World of Giving, a Good360 Community Redistribution Partner, 3000 Levi's shirts were donated to Northwell Health.
Northwell Health is a nonprofit integrated healthcare network that is New York State's largest healthcare provider and private employer, with more than 68,000 employees in 2019. Headquartered on Long Island, the organization oversees 23 hospitals and nearly 800 outpatient facilities primarily in downstate New York.
Southside Hospital, part of Northwell's network, hosted a kickoff to summer event and distributed the t-shirts to team members including doctors, nurses, administrative professionals, and support workers.
"Our colleagues are heroes and have been working nonstop since the beginning of March," Angela Mandelos, Community Relations Director at Southside Hospital said. "Sometimes it's the smallest thing like a t-shirt that can provide a much-needed jolt to a hard-working team. That is exactly what this donation did. Thank you, Levi's, Good360 and World of Giving for standing by us and showing your support during one of our region's darkest time."