21 Mar

La-Z-Boy Provides Comfort for Families in Texas

Jaden Cares
Recovering from a stroke can be a challenging time that may include complications such as blood clots, speech disorders, chronic headaches and involuntary muscle tightening or spasticity, which limits mobility.
*Angel Bearde, whose mother recently had a stroke, understands the discomfort stroke survivors develop over time. She reached out to Jaden Cares, a Good360 nonprofit partner, for help as she continued her role as her mother's primary caregiver. Thanks to a donation from La-Z-Boy, Angel received a brand-new recliner perfect for her mother's situation.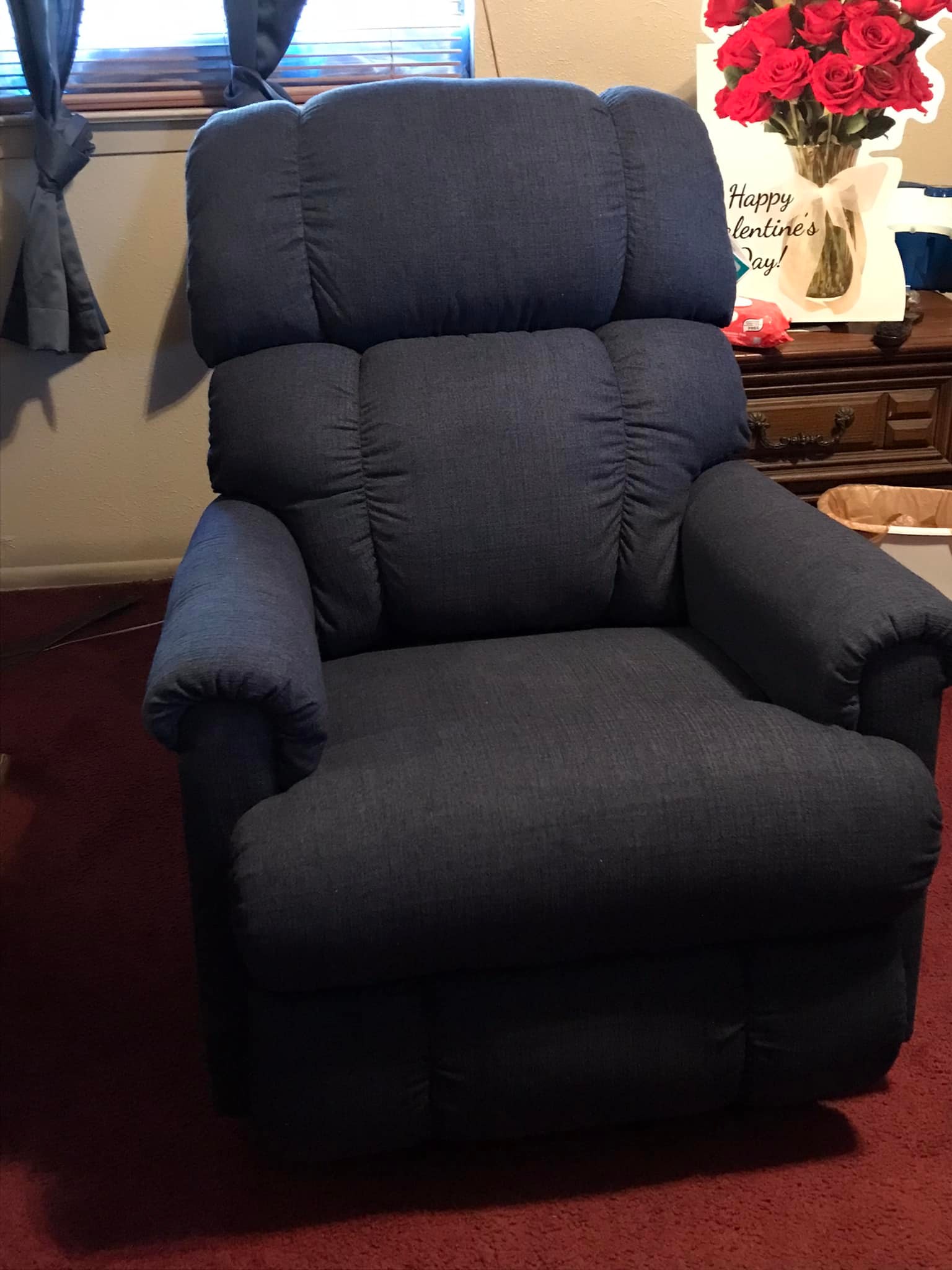 Charles Lowery, Jaden Cares' team member, explains how this donation impacted Angel and her mother.
"The recipient recently had a stroke that left her paralyzed on the right size and unable to speak," said Charles. "The recliner allows her to sit up instead of laying bed all day. Angel was very grateful for this donation because, without it, she wouldn't have been able to purchase the chair."
Several families whose loved ones are dealing with muscle pain and other conditions also received new recliners.
"Many people with physical ailments aren't able to afford chairs or furniture they need," said Charles. "One recipient stated that he sleeps better in the recliner than his bed."
This donation from La-Z-Boy provided families and individuals with the comfort they needed to heal from past sickness and injuries.
*Name changed for privacy