26 May

LA Nonprofit Boosts Morale Among First Responders
Youth Inspiration Nation, Inc.
West Covina, CA
https://inspirekids.us/
Donor: Philips North America
Lives Impacted: 30+
Youth Inspiration Nation is all about inspiring kids, but during the public health crisis, the organization just wanted to boost morale in the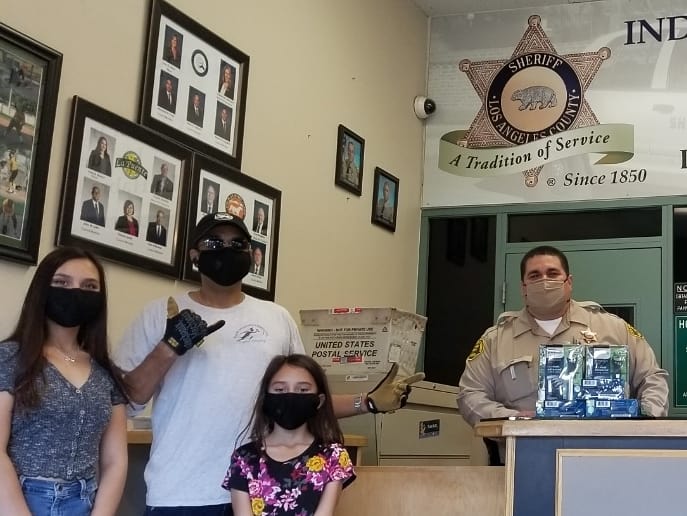 Los Angeles area. A 501(c)3 nonprofit organization, Youth Inspiration Nation is dedicated to providing kids with motivation, inspiration and education through aviation, while incorporating first responders to help inspire the next generation of pilots, engineers, police officers, firefighters, doctors and space explorers.
California had been under a stay-at-home order for more than a month with residents not being able to go to hairdressers or barbers. With first responders working overtime and making sacrifices in their personal lives, members of the Youth Inspiration Nation wanted to do show their appreciation and gratitude.In this time of isolation, these public servants are unable to keep up with their regular grooming routines.
Thanks to a generous donation from Good360 and Philips North America, Youth Inspiration Nation was able to donate Norelco Body Groomers to officers at the California Highway Patrol -(Baldwin Park), firefighters at Los Angeles County Fire Dept. Station 118 (Industry)and personnel at the Los Angeles County Sheriff Station (Industry).
"We thought it would be nice if we gave them the tools to at least feel a little bit normal in this time of chaos," said Zac Woonsam, Founder and Executive Director of Youth Inspiration Nation, Inc. "If you look good, you feel good, and we just wanted to show our support."