15 Sep

Kids Kick Their Skills into High Gear During Public Health Crisis
LK St. Clair Soccer
Clemens, MI
Lives Impacted: 500+
https://lkstclair.soccer/
In addition to disrupting traditional school activities, COVID-19 has also altered the world of organized sports. With children stuck at home, youth sports organizations across the country are looking for creative and safe ways to keep children active.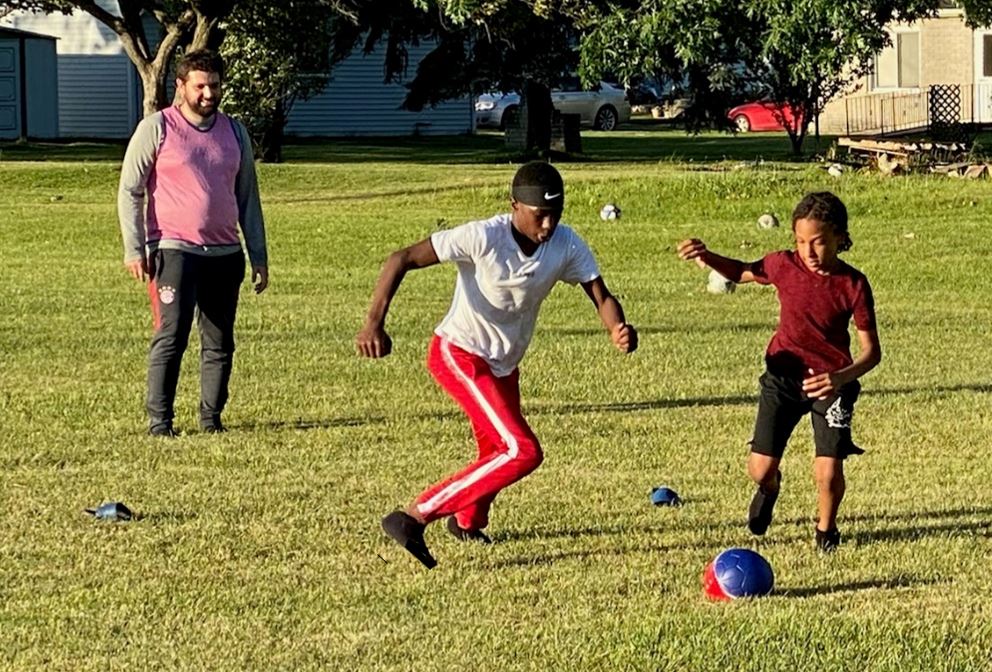 LK St. Clair Soccer is a registered nonprofit organization whose mission is to allow soccer players in southeast Michigan to improve their skills, partake in competitive soccer, and continue their love of the game while enriching the local community.
Thanks to a donation from Good360, LK St. Clair Soccer assembled 300 packages including a soccer ball, cones, water bottle, sticker, and drawstring bag for distribution to the area children.
"The issue that we have come to solve is the access to sporting equipment," said Mehmed Muharemovic, Founder and President of LK St. Clair Soccer. "This is extremely important in the time of COVID-19 where equipment should not be shared, and kids are not meant to congregate. What better way to engage the youth than a ball and some tips on what to do with it? This empowers our constituents to have access to a sport that has not been offered in their area, while allowing them to have their own equipment to keep themselves occupied during such an odd time in the pandemic."
According to Mehmed, two young adults, Lauren and Nick*, lived across the street from a soccer field and would watch the adults practice regularly. Even though Lauren and Nick had never played the sport, they were mesmerized by the game. LK St. Clair Soccer gave them both their very own soccer bags so they could try the sport for themselves. When the park was empty, Lauren and Nick would take their new equipment and practice.
"This still continues to this day," Mehmed said. "It warms our hearts that thanks to a donation from Good360, we were able to make a difference in these two kids' lives directly."
*Names have been changed.