06 Jun

Incredibly Creative Ways to Upcycle Good360 Product Donations

By necessity, most nonprofits learn to live with lean budgets and limited resources. But as the saying goes, creativity loves constraints. At Good360, we are constantly amazed by the ingenuity of nonprofit partners who seem to have no shortage of inspired ideas for upcycling donated product.

Because we receive a huge variety of products from all sorts of companies, some of these items may not have obvious uses for many organizations. But leave it to some of our most resourceful partners to figure out how to turn unwanted goods into nonprofit gold. Since we're all about finding ways to support the circular economy, it warms our hearts to see these sustainability practices in action.

Here are some of our favorite examples of donated products that have been upcycled:
When life gives you bathtubs
Call it tub-to-tummy. A donation of bathtubs from The Home Depot inspired one clever nonprofit to turn them into fabulous garden boxes. The Ferncliff Camp and Conference Center, a faith-based camp and retreat facility in Little Rock, AR, already had its Garden of Reuse. That's where discarded and unconventional items became raised beds for plants. The bathtubs made a perfect addition.
Gardening is taken seriously at Ferncliff. Its dining hall has been able to serve entire dishes with produce grown onsite during the summer and fall gardening seasons. The recycled bathtubs also tell a good story about the importance of taking care of the environment and making sure nothing goes to waste.
"One particularly memorable day was when a school group visited and one student was so passionate about digging sweet potatoes out of a bathtub," a Ferncliff volunteer recalled. "She asked how she could garden more often and what other unconventional items we wanted to use. It was so moving to hear her express so much interest in taking care of the Earth."
Save the pallets!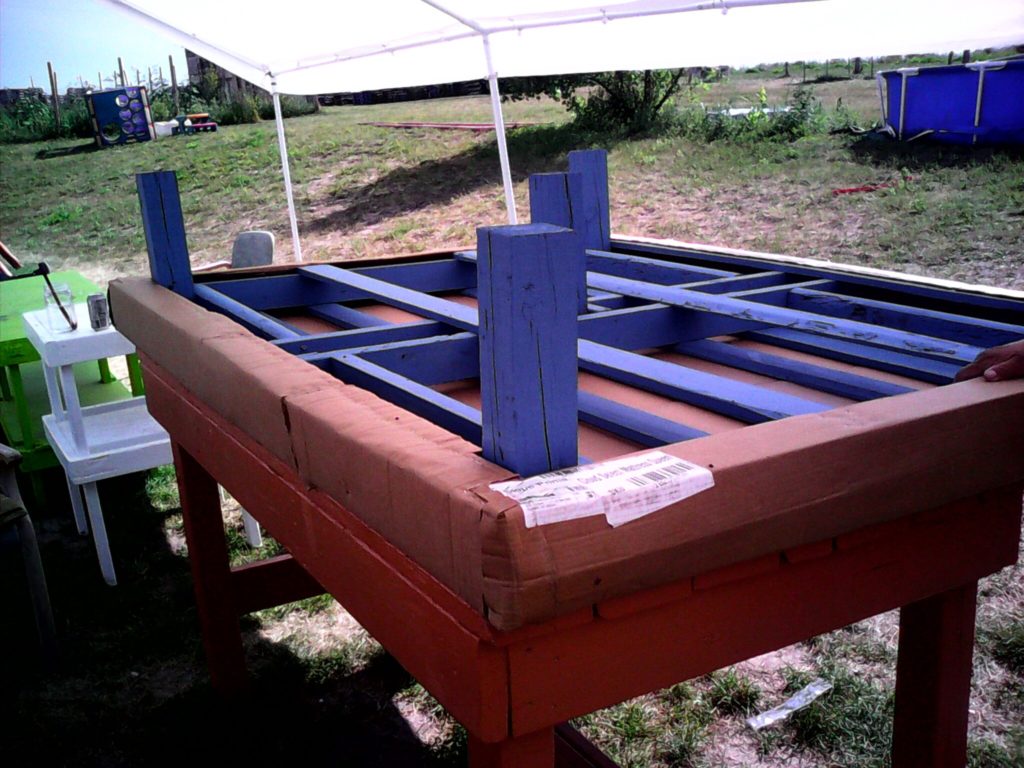 In the world of DIY, pallets are worth a lot more than their weight in wood. You can turn them into garden containers, coffee tables, lounge chairs, storage shelves, compost bins, bike corrals, dog houses, shoe racks, wine racks, and the list goes on.
When the Native American Heritage Association received several truckloads of Tempur-Pedic mattresses through Good360, the pallets did not go to waste. The group assists Native American families living on reservations in South Dakota and Wyoming. In many of these households, families sleep five to a bed or simply on the floor. In the wintertime when temperatures drop below freezing, this can lead to severe illnesses such pneumonia or bronchitis.
So when a truckload of mattresses arrived in Wanblee, SD, on the Pine Ridge Reservation, tribal members there quickly got to work constructing bed frames from pallets. They even made use of the large cardboard boxes containing the mattresses to cover the tops of the wood frame. With a fresh coat of paint, the pallets made for decent-looking beds.
"This donation is not only about comfort but about keeping our Native brothers and sisters healthy," the organization wrote in its impact story. "The families who received a new mattress and frame were very emotional, gracious, and appreciative for the new gifts."
Unlikely makeover for some fashionable mannequins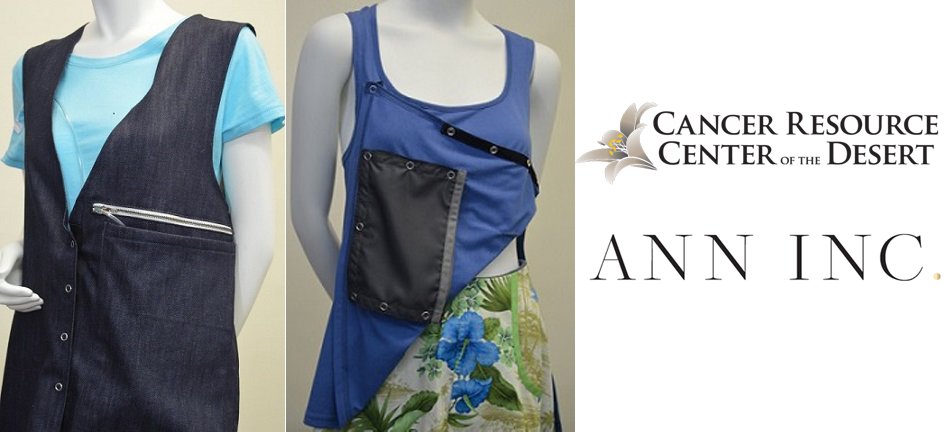 You might be hardpressed to think of what to do with several mannequins donated from a retail chain. But the Cancer Resource Center of the Desert, in El Centro, CA, found a super useful way to upcycle these plastic busts.
The center educates and empowers cancer patients throughout their cancer journey. Among their services is providing clothing designed specifically for patients undergoing treatment, such as a garment made to carry and conceal a portable chemotherapy pump or ostomy device. The mannequins donated from ANN INC., the owners of Ann Taylor apparel stores, provide the perfect way to display these garments.
"One of our patients who had just had colostomy surgery was having difficulty with her ostomy appliance," the organization recalled in its impact story. "When we first showed her the ostomy garment, she did not quite understand how it worked. Demonstrating its use on the bust made all the difference to her. She understood that the appliance would fit into the pocket on the inside of the garment and would support the appliance as it filled. She was so grateful for the demonstration!"
Airline monitors help adults to soar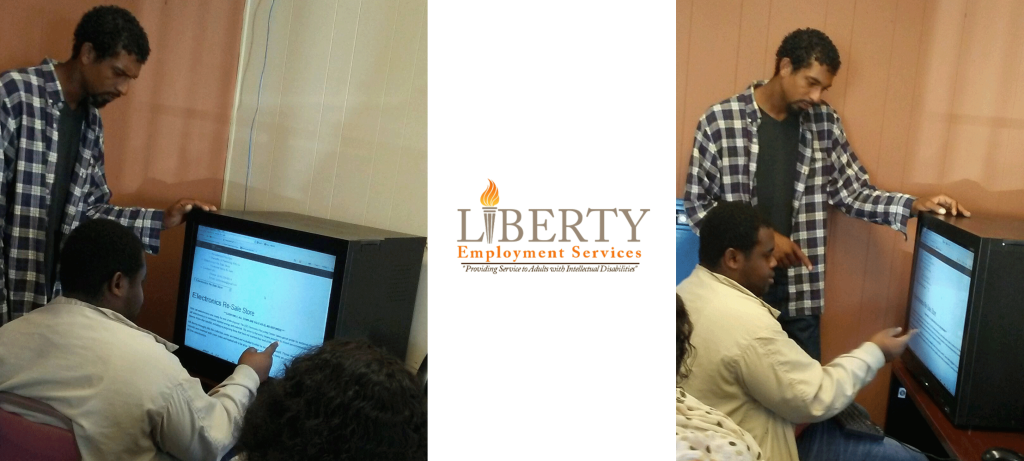 Cathode ray tubes (CRTs) have been in use for more than 100 years. They used to be the only choice that consumers had for monitors and television screens. But that has changed dramatically with the advent of LCD and other screen technologies.
For years, the airline industry has moved away from the bulky, power-hungry CRTs toward the thinner, more reliable LCDs, for both aircraft and airport monitors. So airlines have been giving away these screens, but most consumers don't want them because they want the sleek LCD screens in their homes as well.
But Liberty Employment Services, in Los Angeles, didn't have any problems putting some CRT monitors from United Airlines to good use. The organization is dedicated to empowering adults with intellectual and/or developmental disabilities through employment services and training. As bulky as they are, the monitors are excellent for teaching basic computer skills, such as learning to search the web and creating resumes.
"We have had an issue with finding new or refurbished equipment that we could put to use and not worry about damage from the use that will be implemented," Liberty wrote in its impact story. "These CRTs fit our purpose for stability and allow our participants to come to the job club to use the computers at the facility."