18 Oct

Hurricane Harvey Victims Get The Diapers They Need From Domtar

DONATION: DOMTAR DIAPERS

LIVES IMPACTED: 2,800

The field of disaster recovery faces a number of challenges, not the least of which is that uninformed giving can bring the wrong products to the impacted areas at the wrong time, often going to waste. Good360 and Domtar have been working together to provide the RIGHT product at the RIGHT time to the RIGHT people.

Domtar has been an important partner in disaster recovery and has pledged over 175,000 diapers to Good360 over the course of 2017. After a disaster hits an area, everyday items such as diapers are often forgotten when people start to donate. Instead, response items such as first aid, water and unsolicited items are the first to show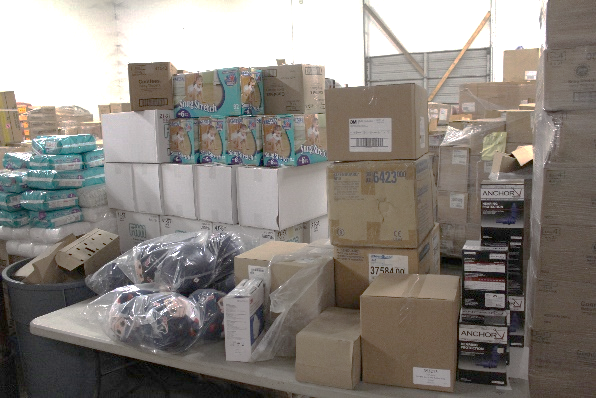 up at a disaster site. Many people with children no longer have the luxury of running down to the store to pick up every day critical items such as diapers. Good360 and Domtar are filling this gap in giving by going directly to the nonprofits on the ground who understand what the immediate needs are.
Many of these diapers went to Goodness Project, one of Good360's most trusted partners in disaster recovery. With their help, approximately 130,000 diapers went directly to victims of Hurricane Harvey. The impact of these kinds of donations help relieve some of the financial and emotional burden shouldered by these families and play an important part in helping rebuild a community.
Thanks to Domtar and others, we are able to ensure that nonprofits and survivors of the storm are receiving exactly what they need on their road to recovery. Through the collaboration between our corporate donors and our network of nonprofits, Good360 can better equip a community's recovery from a disaster and create more resilient communities for the future.
Website: http://www.teamgoodness.com/
---