03 Feb

Household Donations Help Nonprofit Lift Up Their Community

Giving in Kindness in Arkansas (GIK) is a nonprofit that operates out of Little Rock, with the mission of helping those in need. The organization serves the community by distributing brand new household goods through local churches and other nonprofits. As a Good360 member, GIK receives product donations from our network of corporate donors. Thanks to generous donations from Bed Bath & Beyond, the nonprofit has helped thousands in their community get through difficult times and move forward in life. Below are some examples of the people that have been helped by these donations.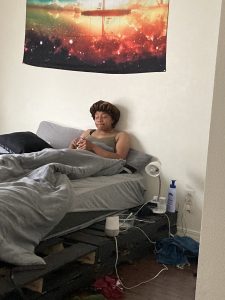 Andrea* is an employee at one of the local churches GIK works with. For years, she and her husband experienced housing instability, with a mattress and the clothes on her back being their only possessions. Now the couple is starting over. Thanks to Bed Bath & Beyond, Andrea now has brand new bedding for her mattress and renewed hope for the future.
One young woman came into GIK and asked if there were any leftover pallets available; she had just moved into town and could not afford a bed frame. The organization supplied her with six pallets as well as fresh Bed Bath & Beyond bedding. These donations are helping her feel at home while she looks for employment in this new area.
Paul* is a father of 8. Earlier this year, his wife was diagnosed with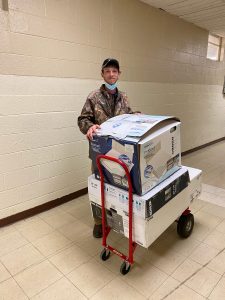 breast cancer. She lost her job and insurance. Then the pandemic hit and they lost their home and car. The family spent many months living in a friend's garage. Things are finally starting to turn around for this family. They have been given a mobile home, Paul is now employed full time, and his wife is receiving treatment. The family sought donations from Giving in Kindness for their new home, and thanks to Bed Bath & Beyond, they now have items to furnish their kitchen and decorate their children's rooms.
Thank you to Giving in Kindness, Bed Bath & Beyond and Good360.
*Names have been changed for privacy