30 Nov

Contest Winner: "Hope Packs" Help Foster Children Transition to Normalcy

Congratulations to Carrying Hope on winning our Thankful Thursday Storytelling Contest for this impact story! The organization will receive a $500 Good360 credit. 

DONATION: PHILIPS AVENT BABY BOTTLES AND ROSS PAJAMAS AND CLOTHING

LIVES IMPACTED: 100
Carrying Hope is an Austin, TX nonprofit that provides comfort items and essentials to children who are entering the foster care system in Central Texas. More than 17,000 children are removed from their homes by CPS in the state of Texas every year. We have encountered many children who arrive at our doorstep with nothing but the clothes on their backs. A newborn discharged from the hospital with nothing, not even diapers or formula; a six-month-old wearing a party dress that was two sizes too big; a four-year-old desperate for distraction and comfort after being taken into foster care on the worst night of his life. As foster parents and advocates for children in the system, these aren't just stories we've heard, these are stories we have lived.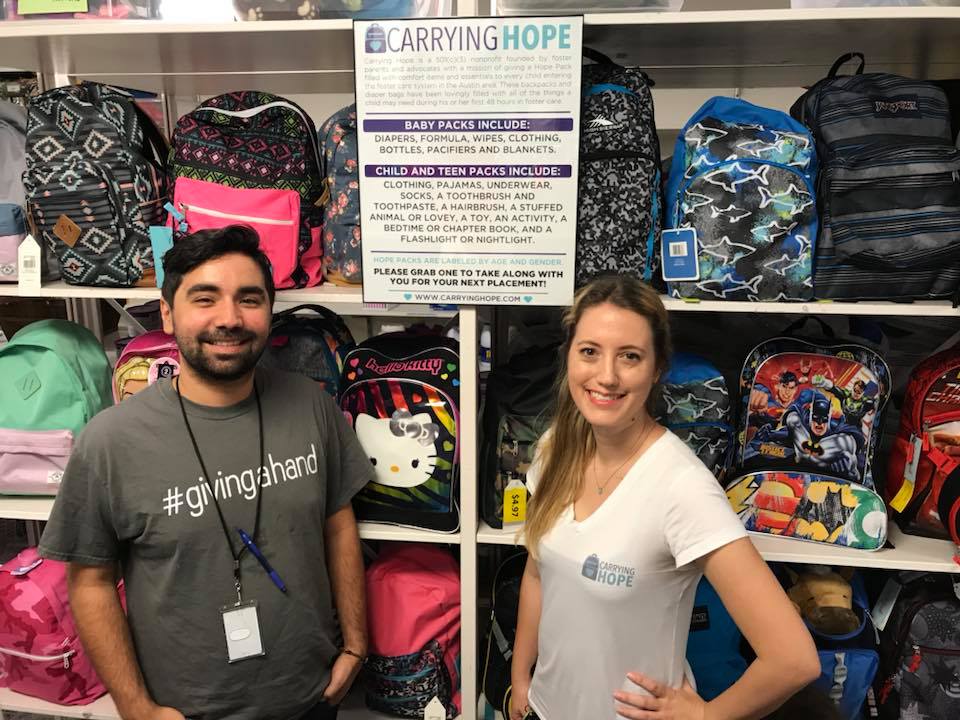 Even when children who are entering the foster care system are allowed to bring along items from home, typically those items have been hastily shoved in a trash bag. We want better for them. We consulted with local foster care agencies and CPS, and we came up with the idea for Hope Packs — backpacks or diaper bags filled with items that children who are entering the system need most. The item lists for Hope Packs feature a mix ofnecessities such as formula, diapers and wipes, and comfort items such as stuffed animals, pajamas, nightlights and coloring books. Good360 has helped provide many of the items in our packs, including Philips Avent baby bottles and Ross clothing and pajamas. All items are chosen to ease the transition for kids who are coming into care. After we create completed packs, we distribute them to foster care agencies and CPS caseworkers who can take them along with them when they are placing children in new homes.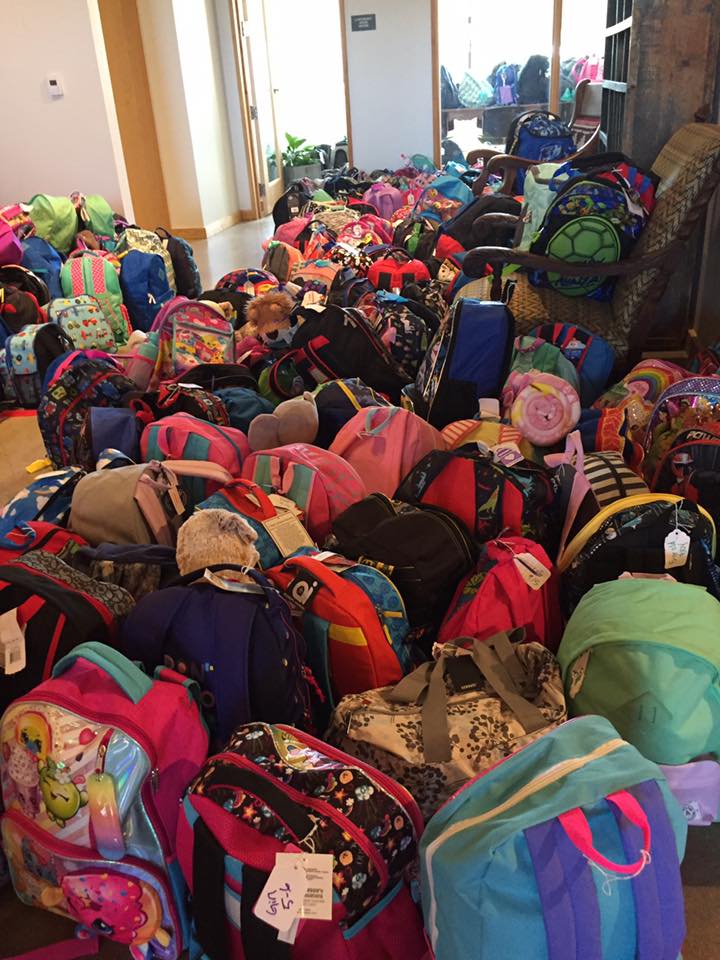 The items which we have gotten from Good360 have been a great help in filling the bags, allowing us to save money and use it in other ways to benefit the children.  
A case manager at one of the foster care agencies we work with told us, "I recently had the privilege of giving one of these bags to a young child who came to his new foster home with only the clothes he was wearing. The only toy he had from his birth home was a Ninja Turtle stick. We opened the bag and he was so excited to find Ninja Turtle pajamas, a nightlight, a toothbrush, toys, a soft blanket, and several other items just for him! This was also a huge help to the foster parents who had no items for little boys in their home, as they had previously cared for preteen girls." Thank you to Good360, Philips Avent, and Ross for your generosity. Your kindness makes a big difference!