02 Mar

Hollander Donations Help Families Recovering from 2020 Hurricanes
NeedServ
Lake Charles, LA
Donor: Hollander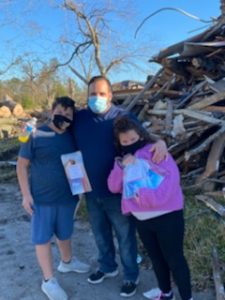 Hurricane Laura struck the Southeast in August 2020, adding to the damages brought about by Hurricane Dorian a year prior. The category 4 storm was tied for the strongest hurricane to hit the ground in Louisiana based on its maximum sustained winds. What started as a tropical wave turned into a tropical depression, bringing extreme damage to the Southeast during hurricane season. Several people lost their lives to the storm, and 130,000 homes in Louisiana were damaged. At least 10,000 residences were completely demolished, and Lake Charles community was hit the hardest. Thanks to the donations of Hollander pillows and bedding, Good360 partnered with NeedServ to deliver needed goods to Lake Charles residents in need.
NeedServ provides volunteers and resources to families and individuals impacted by tragic events like Hurricane Laura. Many of the families in the Lake Charles community have been struggling with little to nothing.
One of the individuals who received the Hollander items is a woman named Florence who has been struggling to recover from the hurricane. The one request she had was for a bed for her and her son. Thanks to the donations, Good360 partnered with NeedServ to provide Florence and her son with air mattresses, new bedding, and pillows. She expressed her gratitude for the donations because she no longer has to sleep on the floor.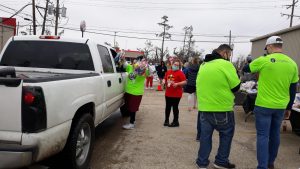 Good360 is thankful to be able to provide connections and resources to those in need, and we could not do it without the help and generosity of our donors like Hollander and our non-profit partners like NeedServ.