16 Feb

HavServe Brings Essential Goods to Families Affected by Pandemic

The COVID-19 Pandemic has affected over 100 million people and their families worldwide. For many, the coronavirus has only added to daily struggles resulting from catastrophic events. At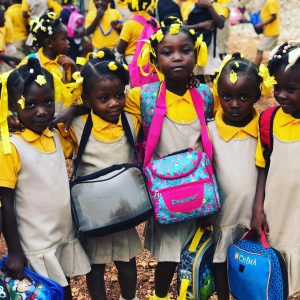 Good360, we are dedicated to responding to these disasters, and we are thankful for our partnerships with HavServe, a 501c3 nonprofit organization and volunteer service network. 
HavServe originated following Haiti's magnitude 7.0 Mw earthquake in 2010. The organization works to aid families in rural Haiti and at-risk youth in the United States by delivering resources, as well as the knowledge, skill and time of volunteers to these communities. With the help of local and international partners, HavServe is working to strengthen communities by educating children, instructing community leaders, eliminating food insecurity and training to withstand future disasters.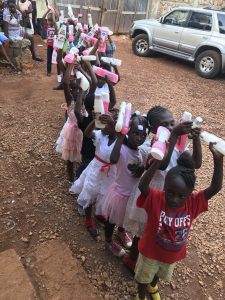 Thanks to generous donations from corporate donors, HavServe collected ten pallets of goods and delivered shipping containers filled with life-sustaining items to families who were disproportionately affected by the pandemic. Due to Covid-19, hygiene products are needed more than ever in these communities. This collaboration was made possible by Good360, and we are extremely grateful for our partnership with HavServe that began in January 2020. 
Co-founder and CEO of HavServe, Carline Brice-Mesilus, shared that these donations helped foster "healthier schools and communities, providing stronger starts for kids and families, generating new economic opportunities, and engaging the next generation of leaders in volunteering activities, community, and service learning." 
Thanks to Good360's partnerships, the HavServe organization can continue distributing essential resources to underserved communities.