04 Oct

Hasbro Comforts Hurricane Impacted Children With PlayRelief Kits

DONATION: HASBRO PLAYRELIEF KITS

LIVES IMPACTED: 2,000

Hurricane Harvey caused catastrophic damage in Houston and surrounding areas. Nearly 200,000 homes were damaged or destroyed by Harvey and over 40,000 people were forced into shelters. At least 74 deaths have been attributed to Harvey and economic losses are preliminarily estimated at between $70 and $200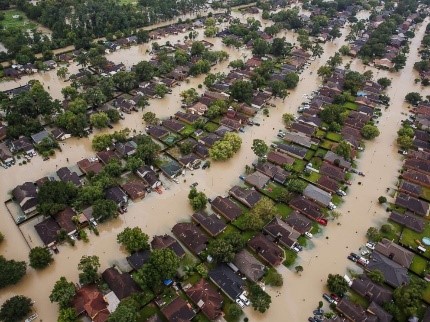 billion, with a large portion of the losses sustained by uninsured homeowners. The devastation of this storm rivals that of Hurricane Katrina and will be felt by communities in Texas for many years to come.
In the wake of such disasters, the more immediate and obvious needs that arise often overshadow the emotional needs that emerge after experiencing severe trauma. One significant and often overlooked gap is addressing the psychological needs of children impacted by disaster. Hasbro identified this need and developed Hasbro PlayRelief kits as a response. Hasbro and Good360 teamed up to distribute these kits comprised of several games including classics like Chutes and Ladders, Trouble, Sorry and Scrabble to emergency shelters temporarily housing families and children who have been displaced from their homes due to disaster. The goal of the kits is to provide a distraction, a sense of community and some fun for these children.
Good360 coordinated with our trusted nonprofit partner, International Orthodox Christian Charities (IOCC), to distribute 40 PlayRelief kits in their shelters. Hasbro PlayRelief Kits were utilized in the aftermath of Hurricane Harvey in conjunction with spiritual and emotional care teams operating in shelters in Houston, Beaumont and Port Arthur, Texas.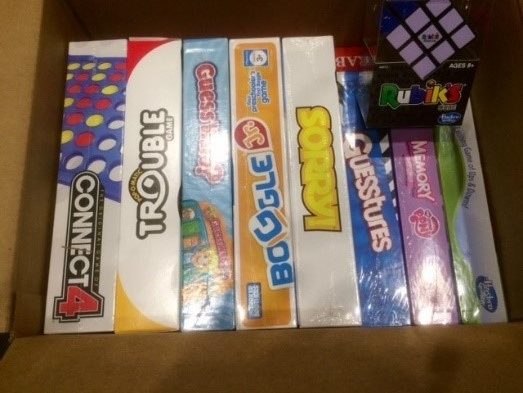 This included the largest relief shelter in Houston at the George E. Brown Convention Center, set up to house more than 10,000 people at the height of the crisis. There they were utilized in safe children's areas in the dormitories.
Fr. Bob Fox, One of IOCC's Frontline Volunteers, visited the shelters to see how the kits were being utilized. "When I entered the family side of the shelter," he explained, "they had the games all over the place. They said it kept them distracted and they loved playing with them. A mom told me that they particularly loved the game Trouble – because of the bubble."
Giving an outlet to children and families where they can spend quality time together and be temporarily removed from the distress of their situation is vital for emotional well-being following a disaster. Good360 is proud to have partners like Hasbro and IOCC who understand the diverse set of needs that arise after a disaster and who work to fill gaps that are often overlooked.
Website: www.iocc.org/hurricaneresponse