16 Aug

Good360 Partners with More Than Me to Help Rebuild Liberia's Educational System

The story begins with an 11-year-old girl named Abigail.

In the slums of the Liberian capital of Monrovia, she was selling herself sexually just to get clean water. This was far from an unusual sight. In this West African nation where 80 percent of the population lives on less than $1.25 a day, it's common for children to be forced into labor — and for young girls to endure a life of sexual exploitation.

"The saddest part is that if you ask these girls, they'll say they have one dream: They just want to go to school," said Katie Meyler, the founder and CEO of More Than Me. "They just want to be in a place where they can learn, play and be children."

Meyler created More Than Me to bring girls like Abigail off the streets and to provide them with a safe place for learning. She opened the first tuition-free all-girls school in Liberia in 2009. That first year, the More Than Me Academy welcomed 150 girls into a hollowed-out shell of a building that required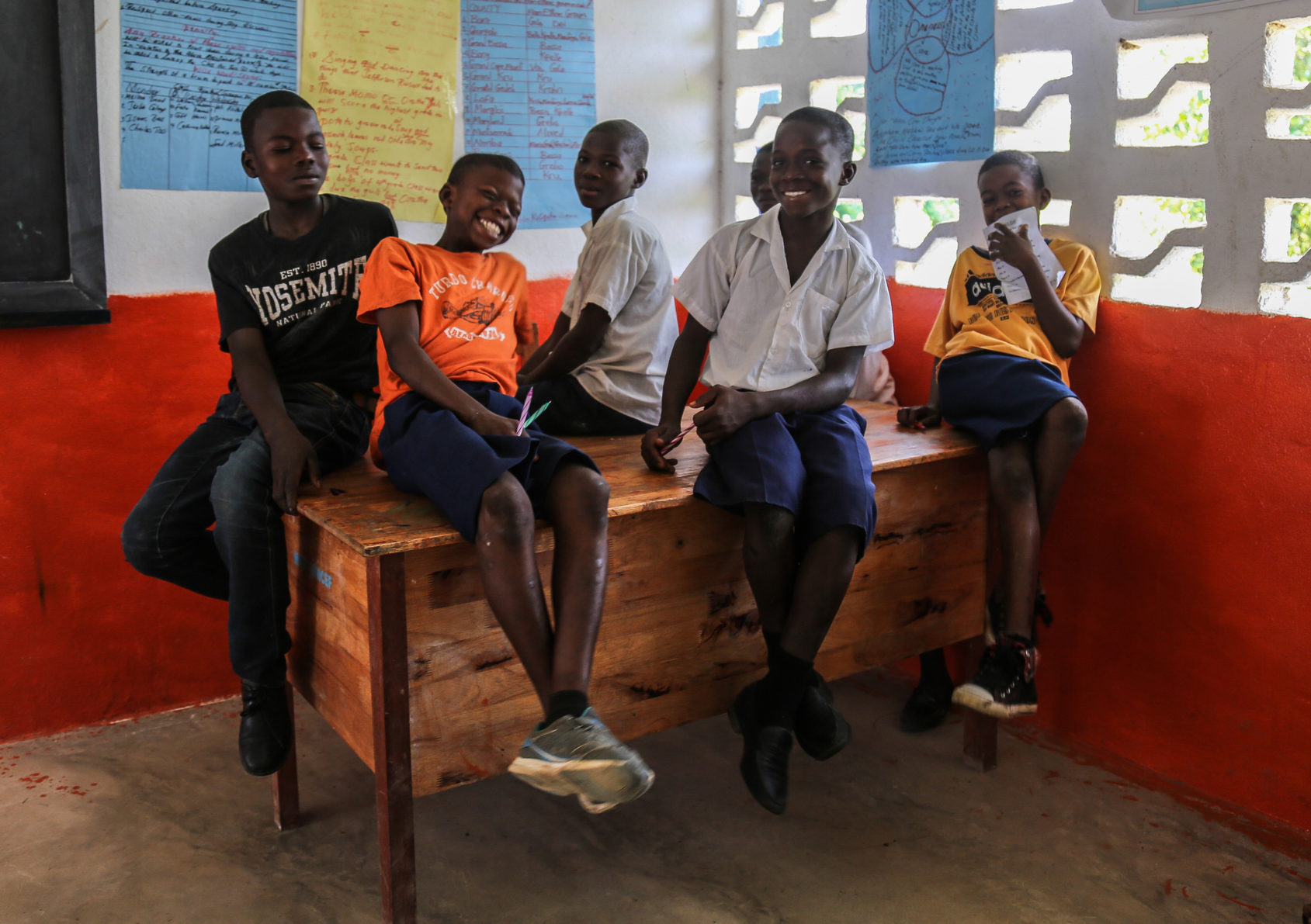 massive renovations before classes could begin.
Eighteen months later, the Ebola crisis erupted.
Rather than stand by and watch as the horrific disease spread through the country, Meyler partnered with the community and mobilized her team and hired new staff, including nurses, social workers, and ambulance drivers, to provide as much care as possible in the war-ravaged country. For her work, Meyler was later recognized as one of the "Ebola Fighters" who won Time magazine's Person of the Year in 2014.
Inspired by what More Than Me had accomplished at their Academy and their effective response to the health crises, Liberia's minister of education invited her to launch the More Than Me Public School Network. In 2016, the organization opened six new schools to serve 1,500 students. For the 2017-2018 school year, MTM will triple that number to 18 schools and aims to scale to 500 schools over the next five years, reaching over 125,000 children.
It's a huge vision for social change in one of the world's poorest countries.
But More Than Me won't be doing it alone. Good360 is supporting MTM's mission by leveraging our donation and partner network to source educational and medical supplies for each of these schools. Needed products include standard supplies like composition books, pens, and pencils, but also school uniforms, desks, chairs and resources for the teaching staff.
Our partnership with More Than Me began when we provided the organization with products to aid in their fight against Ebola. With our expansion into school supplies, we are filling a critical need in a country where many products need to be imported at high cost and what little that can be found locally is sub-standard.
These products will arrive in a country where the brutal 14-year civil war destroyed over 80% of its schools, and the Ebola crisis further weakened Liberia's infrastructure. Many schools are essentially mud structures, and even when they are constructed from concrete, the floors may still be dirt and the roofs leaky.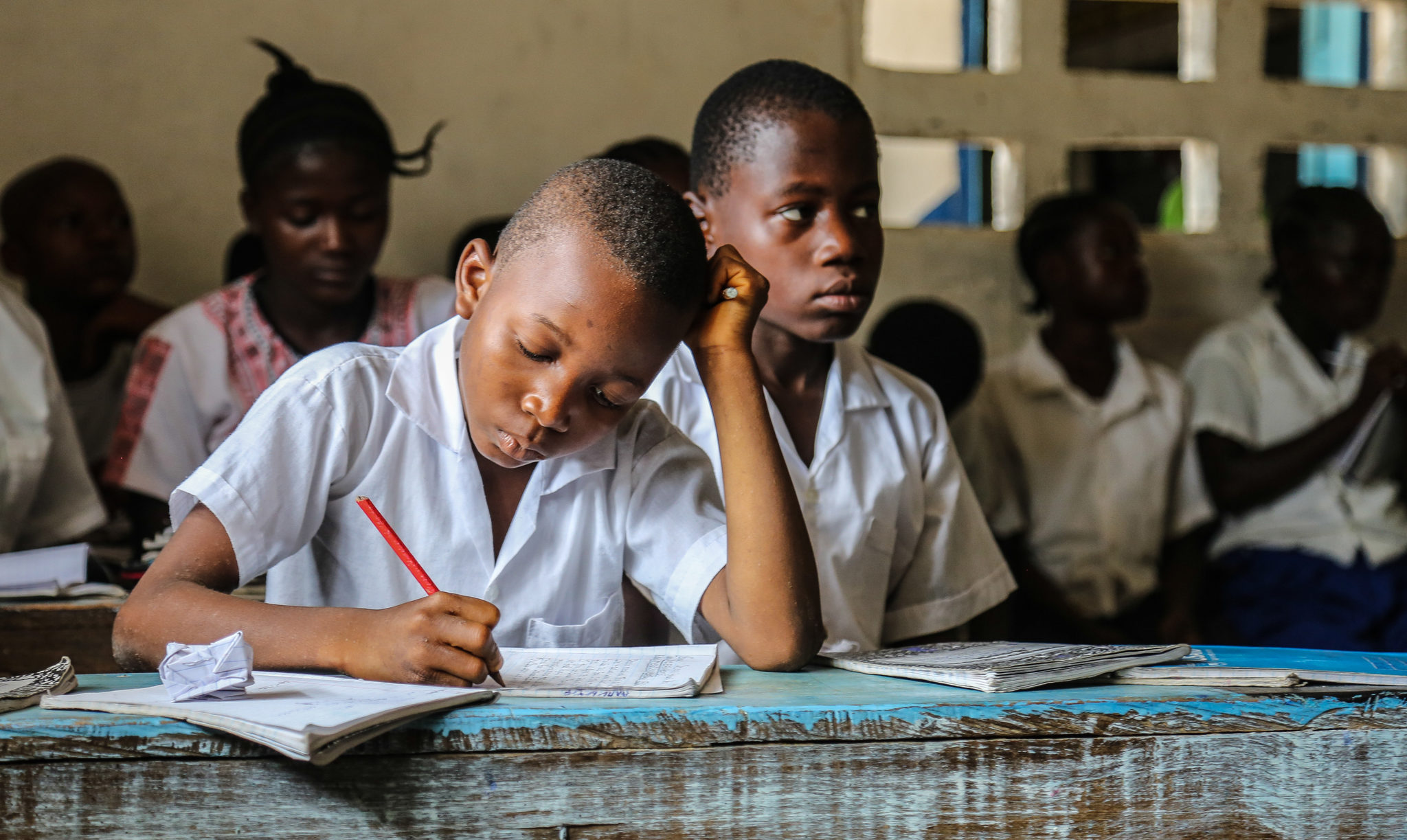 Many rooms lack even basics such as chairs and desks.
"The educational system in Liberia is among the worst in the world — no exaggeration," said MTM president Saul Garlick. "One of the benefits of working with Good360 is that we get access to high-quality products. There are a lot of products that you simply can't find in Liberia, and the ones that you can find are imported, expensive, or low quality. Good360 is coming in with all of the supplies that's needed to run a high-functioning school."
Garlick rattled off a series of facts and figures to illustrate the dire state of Liberia's educational system:
More than half (51%) of Liberian youth aged 15-24 and approximately 73% of all women and girls in Liberia are illiterate.

65% of primary school aged children are out of school

In 2013, each one of the 25,000 applicants to the University of Liberia failed the entrance exams.

Only 17% of teachers have a tertiary degree-level qualification.

Teacher absenteeism is also a big problem. Due to corruption, so-called "ghost teachers" are paid but never show up.

Only 20% of students who enroll in Grade 1 make it far enough to enroll in Grade 12.
More Than Me is working hard to improve these statistics. The organization has developed a successful model that it's calling "(S)HE Matters," which references the safety, health, education, and monitoring services that it provides.
"It's a low-cost, high-quality approach to education that takes care of the whole child," Garlick said. "It's really about investing in schools not just to deliver curriculum and improve teaching, but also to provide students with access to basic health care and a safe space for learning."
"Unless Liberia is stable, our girls will never have access to the promising future that they so deserve – and that starts with education," added Meyler.
As More Than Me looks to rapidly grow its school network, Good360 will be helping to outfit these schools. In future years, we could also provide other donations such as building materials and tools to help MTM build schools from the ground up, and further expand the profound impact that it's making in Liberia.
By aiding in the rebuilding of Liberia's devastated educational system, we are furthering our commitment to supporting communities around the world recovering from disasters.
"The MTM partnership leverages our strengths in sourcing the right goods for the right people at the right time, and in amplifying the impact of donations that we capture," said Good360 CEO Howard Sherman. "The organization has transformed the lives of these young girls in Liberia, and we're proud to help expand the incredible impact that Katie and her team have already made."
---
Tiffany is a dedicated nonprofit leader leveraging years of experience in program development and evaluation, promoting mission alignment and seeking new ways to engage the community to holistically serve individuals impacted by disaster. Tiffany received her Master's in Public Health from the University of Virginia and a Bachelor's of Science in Biology from the University of Maryland.