08 Oct

Good360 Highlights American Girl Donations on International Day of the Girl

In 2011, the United Nations General Assembly adopted a resolution to declare October 11th as the International Day of the Girl Child, to recognize girls' rights and the unique challenges girls face worldwide.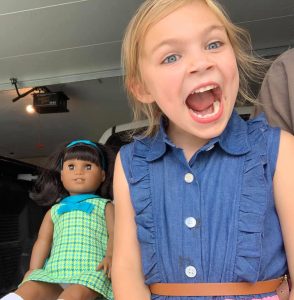 The International Day of the Girl Child focuses attention on addressing the challenges girls face and promoting girls' empowerment and fulfilling their human rights.
For almost 35 years, American Girl has been providing girls with an opportunity to explore their creativity, embrace others' differences, and discover a sense of self.
Good360 has partnered with American Girl (a wholly-owned subsidiary of Mattel, Inc.) to bring joy and comfort to girls in need across the country for the past four years.
Below are a few stories of how Good360 nonprofit partners have empowered young women in their communities with these donations.
CDH Stars and Angels is a nonprofit organization based in Houston, TX that offers support services to families of children born with Congenital Diaphragmatic Hernia (CDH) across the nation. The organization distributes American Girl dolls to those struggling with the condition. Thanks to Good360 and American Girl, these young women have a little friend to bring to appointments, tests, procedures, and life-saving surgeries. "With these dolls by their side, these fighters feel more confident and less alone," said Brenda Mertes, founder of CDH Stars and Angels and mother of a CDH survivor.
A cancer diagnosis is terrifying at any age, let alone having to go through it as a child. That is where the Candlelighters Childhood Cancer Foundation of Southern Arizona comes in. The Tucson, AZ-based nonprofit supports, serves, and advocates for children and adolescents with cancer as well as their families. Thanks to Good360 and American Girl, approximately 20 girls received their very own doll, along with a dozen outfits handmade by a Candlelighters volunteer. The figurines serve as a distraction so the children can take their minds away from the current challenges they face.
Lisowe's Lights is a charity that serves its community by acting as a light in the darkness for children in foster care. Founded by Amelia Lisowe when she was eight years old, the Benton, AR-based nonprofit organization helps foster children nationwide. Recently, Lisowe's Lights held a princess tea party for little girls in foster care. Those who attended received a bag full of goodies, including makeup and skincare items, as well as their very own American Girl doll.
"We know that foster care can be a scary time for these young ladies," said Lauren Lisowe, President of Lisowe's Lights. "They are leaving scary situations to come into the unknown. Being able to lift them up and celebrate them empowers them just a little bit to put some light in the darkness."
New York City was hit hard by the COVID-19 pandemic. To spread joy to girls in the community impacted by t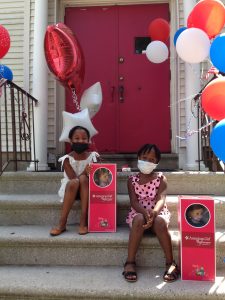 he virus, Fort Schuyler Presbyterian Church in the Bronx held an American Girl giveaway where almost 400 girls received dolls. The Church also made arrangements for isolated families, so the young girls affected could receive dolls.
"[My daughter] always wanted an American Girl, but I was not able to afford one," said a mother battling cancer. "Thank you so much to American Girl and Good360. We have been blessed."
Thank you to Good360 and American Girl for empowering young women across the country.