10 Aug

Good360 Appoints HSN, Inc.'s Chief Human Resources Officer Maria Martinez to its Board of Directors

Good360, a global leader in product philanthropy and purposeful giving, is pleased to announce the appointment of Maria Martinez, Chief Human Resources Officer at HSN, Inc., to the organization's Board of Directors.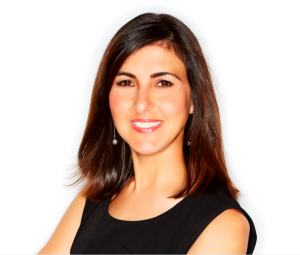 "Having recently joined Good360 as Chief Executive Officer, I am proud of the caliber of experience and professionalism we are able to access with our Board of Directors," commented Howard Sherman, CEO. "Maria's extensive professional background and previous nonprofit experience, coupled with her passion for our mission means that she will bring insightful and valuable perspectives to our Board. We are delighted to welcome her to the Good360 team." At HSN, Inc., Ms. Martinez is responsible for talent acquisition and assessment, succession planning, leadership development, employee engagement, performance management, total rewards, and wellness programs across the $4 billion direct to consumer retail portfolio that includes live content retailer HSN and the Cornerstone portfolio of home and family lifestyle brands.
"I am honored to join the Good360 board and to work with this exceptional team," Ms. Martinez said. "Good360 has been a leader across the philanthropic giving landscape for decades, and I look forward to using both my professional and nonprofit experience to contribute to the organization's future growth."
Good360 is an innovative leader in the distribution of donated and excess goods and disaster recovery, leveraging technology and expertise to provide hope and relief to people in need. Good360's board members are responsible for providing guidance, expertise and resources to help the organization in the fulfillment of its mission.
"Good360 has had great success to date, delivering over $9 billion in product to nonprofit partners. As the organization continues to sharpen its focus on providing hope and relief to people in need, we welcome Maria's appointment to the Board of Directors," said Matt Connelly, Co-Chairman of the Good360 Board of Directors and Vice President of Operations for UPS. "Her experience in strategic
business management and human capital stewardship is complementary to our existing members' backgrounds and will strengthen Good360's ability to scale and increase its impact by doing good."
In addition to Ms. Martinez, the 2015 – 2016 Good360 Board of Directors include: Co-Chair Matthew Connelly of UPS, Co-Chair Bob Schwartz of 47B Street, Saul N. Ramirez of the National Association of Housing and Redevelopment Officials, Mark White of The Home Depot, Matthew Shay of the National Retail Federation and Peter Resnick of Grant Thornton LLP.
Ms. Martinez's appointment was facilitated by Harvard Group International.
Part of a great nonprofit? Join Good360's rapidly growing community of more than 48,000 nonprofit members for free by visiting Good360.org.