08 Dec

Giving Children Hope Helps Syrian Refugees

At Good360, we work with nonprofits of all sizes who support a broad spectrum of causes and missions.  Our largest partners, called "Community Redistribution Partners" (CRPs), serve dozens and sometimes hundreds of nonprofits and local agencies in their communities. Giving Children Hope is a Good360 CRP based in Buena Park, California whose mission is to distribute basic need items to families in crisis both across the street and around the world.

Giving Children Hope's global operations program does disaster recovery work internationally and so far in 2016, GCH has shipped needed goods to 17 countries, including Lebanon as part of an ongoing effort to support displaced Syrian refugees.

Recently, GCH shipped a container to Lebanon which included donated items that Good360 sourced from Gap, Inc., including much-needed winter coats for the coming season.  These are two first-hand accounts from displaced Syrian women who received the donated items (names have been changed for privacy).

38-year old Rabia is from Zabadani, Syria: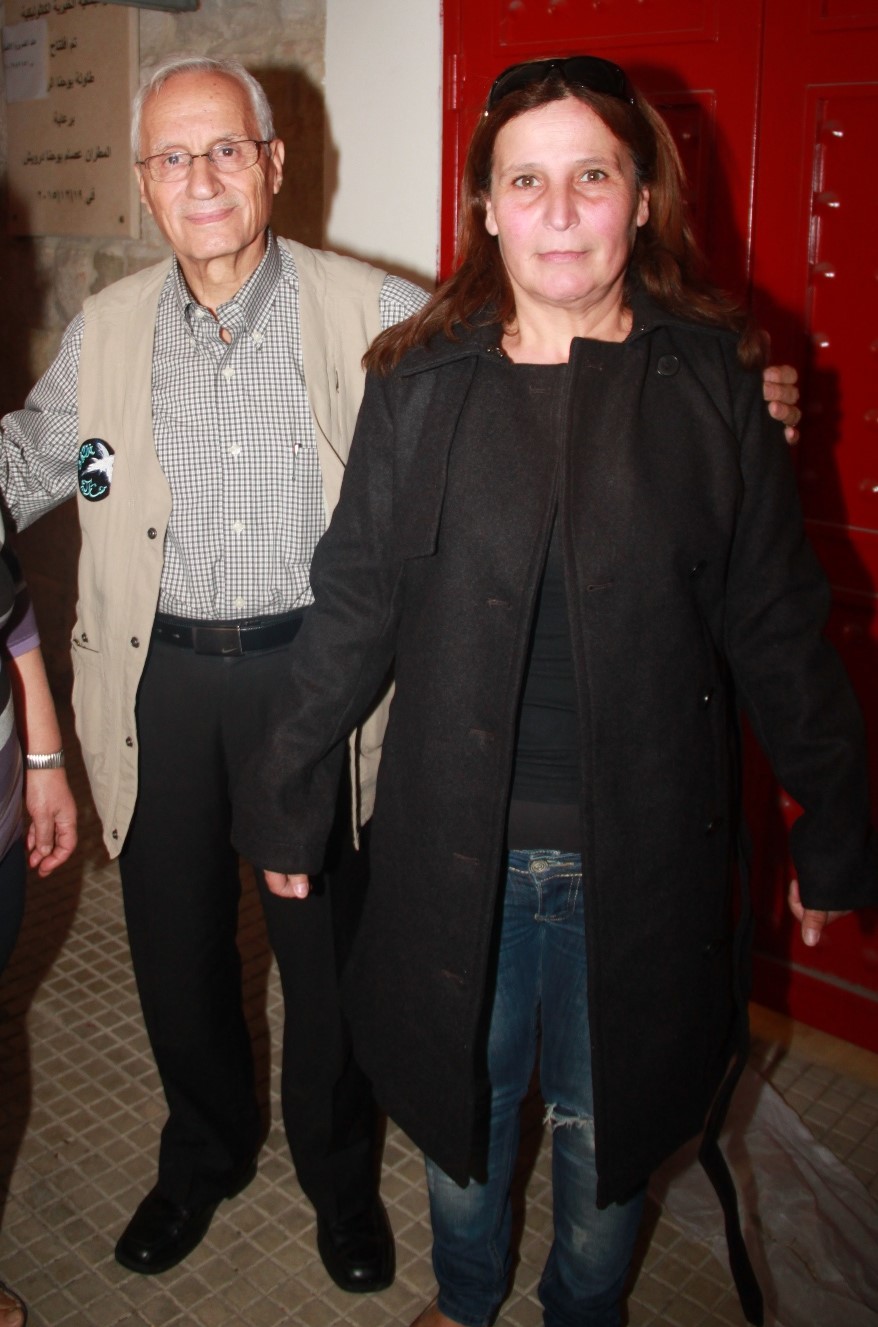 "I used to work in a restaurant, and I was very happy and satisfied, till the war invaded my country, and I lost a lot of my relatives and friends. We came to Lebanon in 2012 and we left our houses and work. Life has been very hard since then and there are no opportunities for work.

I would like to thank the Archdiocese of Furzol Zahle and the Bekaa for Greek Melkite Catholics, who helped us in all our life aspects. They helped us in rent expenses, they gave us food and health support, as well as clothes including jackets for the cold winter in Zahle."
56-year old Nasim is from Rableh, Syria:
"I was displaced completely with my family when the war started in Syria. We lost a lot of our relatives, and the communication was kind of impossible. Life is very hard, and I have a health problem — I have cancer. But I thank God for being in Lebanon, especially in Zahle, where the Archdiocese welcomed us and helped us. My husband works as a concierge and my children are in school.

The Archdiocese is giving us diesel for heating, food parcels, and clothes. This time we received special jackets for the upcoming winter, and we are more than thankful for that because the winter here is very cold, and it is not affordable for us to buy good jackets because they are very expensive.

I thank God because with your force I am able to survive. I ask Him to give me and every sick patient health and good life."
Syrian families are risking their lives every day as they flee their homes in search of safety.  This is the worst humanitarian crisis of our time with more than 11 million people killed or forced to flee their homes. The UN estimates that 4.8 million have been forced to seek refuge in neighboring countries while 6.1 million are displaced internally, still within Syria.  It is a difficult road for refugee families trying to rebuild their lives.  Jobs can be difficult to find, making it hard to earn even a basic living wage.  Organizations like Giving Children Hope strive to provide some level of relief to these families in crisis. At Good360, we are proud to be a partner helping in some small way.
(Learn more about Giving Children Hope's work here.)