26 May

FTCC Foundation Gives 50 Chromebooks to College for Loaner Laptop Program for Students
Fayetteville Technical Community College Foundation
Fayetteville, NC
https://www.faytechcc.edu/giving/ftccs-foundation/
Donor: Walmart

Lives Impacted: 50+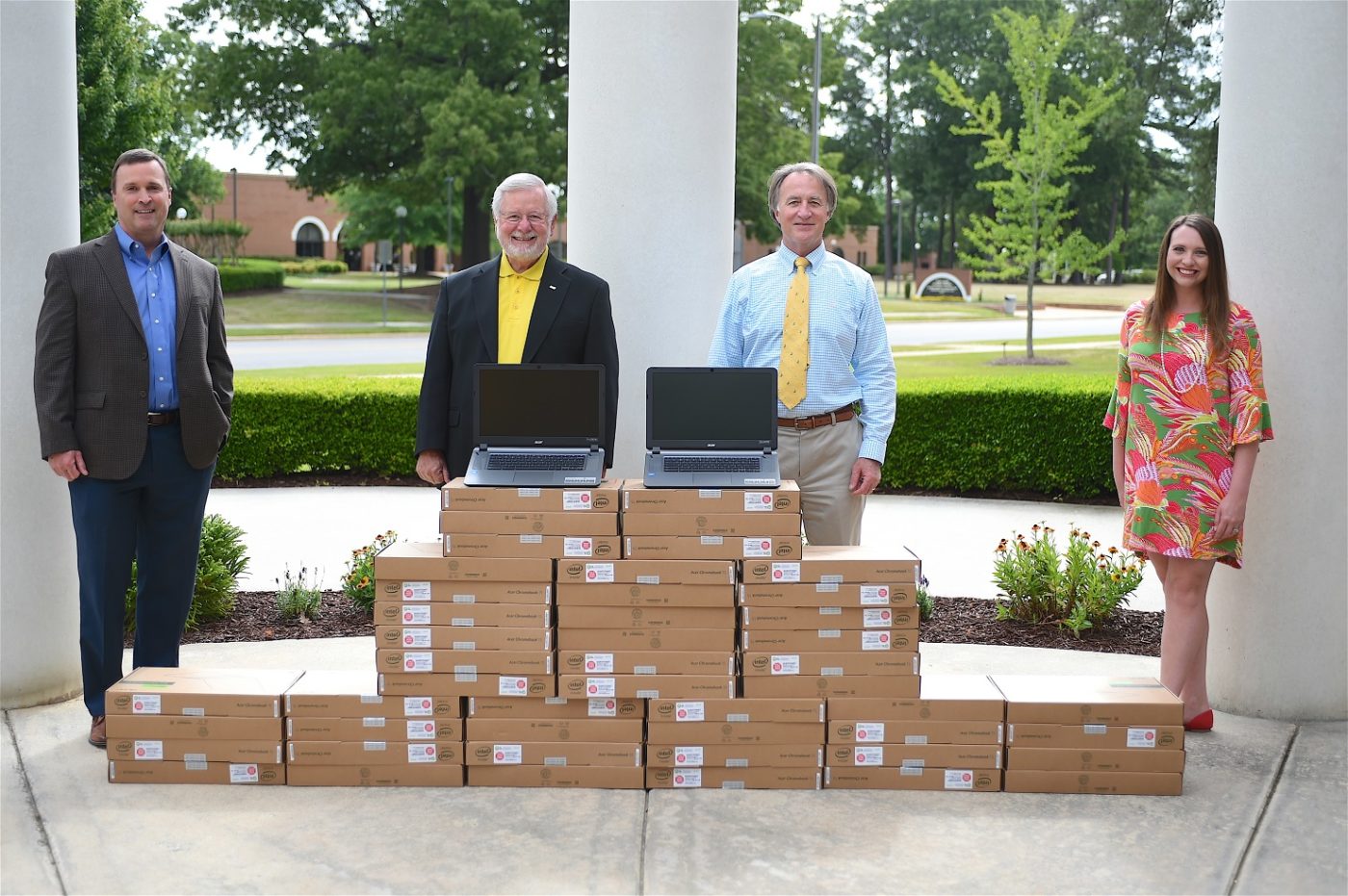 Originally published by Fayetteville Technical Community College Foundation 
Fayetteville Technical Community College began loaning laptops to students after moving most classes online in March due to the COVID-19 pandemic.
At that time, the College had about 20 laptops to loan. It also bought 30 hotspots to loan to students who needed internet access.In acquiring the 50 Chromebooks, the FTCC Foundation worked with Good360 and Walmart.
"FTCC is grateful to the Foundation and its donors for this generous gift," said College President J. Larry Keen. "These laptops will be loaned to students who are unable to afford this technology, providing them with a key tool they need to achieve their educational goals and adding to the resources the College already provides."
Since moving classes online in March, FTCC has also allowed students on campus to use computers and the internet in its Student Learning Center, its Paul H. Thompson Library, and some computer labs. All the locations have operated under strict safety guidelines.
"Our hope is that these Chromebooks will have a great impact on the students who come in contact with them," said Sandy Ammons, Executive Director of the FTCC Foundation. "With this donation from the Foundation, students who are not able to purchase their own computer will now have a way to further their education and have the proper hardware to do so. Thanks to our donors, we are truly investing in futures."