16 Mar

Find Your Fabulosity Empowers Victims of Domestic Violence

To a typical woman, a dab of lip color gives her an instant boost. To a victim of domestic violence, a new lipstick can mean so much more. "I have a voice, an identity and beauty inside and out —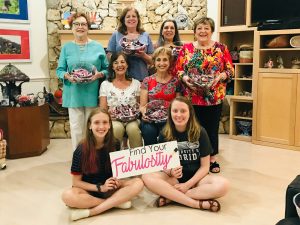 fabulosity." It is a valuable tool in her healing process and helps her begin to love the person she sees in the mirror.
Approximately one in four women in the U.S. will be a victim of some form of domestic abuse in her lifetime; it is often referred to as the "silent epidemic." Support from one's community is essential in helping women permanently leave abusive situations.
Good360 nonprofit member, Find Your Fabulosity (FYF), is dedicated to helping women heal from domestic abuse. The organization uses the gift of lipstick as a tangible way to let women who have been victims of domestic violence know that they are not alone and that they have worth.
FYF distributes lipsticks to over 200 women's domestic violence shelters in the U.S., where they are given to residents. The cosmetic products are also distributed in "Get Help" gift bags containing items to encourage women to seek help in pursuing a life free from abuse. In the organization's four years of service, more than 65,000 new lipsticks have been donated. Many of these lipsticks and lip glosses have been sourced through Good360, thanks to our corporate donors.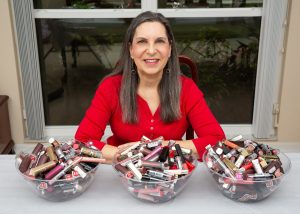 The "Get Help" bags empower women with courage to take the first step towards freedom and assure them they have people to turn to.
The founder of FYF, Sheryl Kurland, started the nonprofit after giving workshops as a Certified Domestic Violence Advocate at her local women's shelter. She began giving lipstick to the women who attended these workshops and then the idea for Find Your Fabulosity was born. One recipient later contacted Kurland to say, "That's the nicest and sweetest thing someone has done for me in a long time. I'm so touched and crying happy tears right now. Thank you so much for caring. You give us the key to life, it's not just makeup, it's the support and encouragement in the midst of ugly."
Thanks to Find Your Fabulosity, Good360, and generous corporate donors, for helping women find the strength to reach for a life they deserve.