24 Mar

Facemask Distribution Provides Nearly 380,000 Masks to Community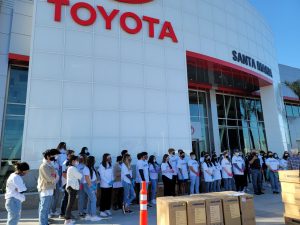 While healthcare workers across the country are working around the clock to provide vaccines to the public, the importance of practicing social distancing and wearing a mask remains essential. The Northern Santa Barbara County United Way has been supporting its community throughout the pandemic, living out the United Way mission of "improving people's lives by mobilizing the caring power of communities."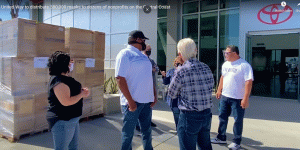 Last month the Northern Santa Barbara County United Way held a mask distribution event at the Toyota of Santa Maria. The organization sourced nearly 380,000 facemasks through Good360, utilizing their network of generous donors, including Storebound. These protective items were distributed to local schools, nonprofits, and service providers to reduce the spread of COVID-19 and to protect the community.
One of the recipient organizations is a local homeless shelter, which received 10,000 masks to adequately supply their clients and employees. Another receiving organization hosts a shower program for unsheltered individuals facing housing instability.
To increase the impact of these donations, Northern Santa Barbara County United Way distributed 30,000 of the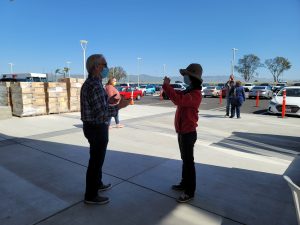 masks to their partner, the San Luis Obispo County United Way. A United Way representative shared how these donations are going to where the need is greatest, explaining, "We are hoping to deliver masks to underserved populations in the county: farm workers, immigrants, the Latino community."
Thanks to Northern Santa Barbara County United Way, Storebound, and Good360 for providing essential protective equipment while communities are still handling the COVID-19 pandemic.