06 Apr

Donations Provide Relief from Texas Winter Storms
The Christian Compassion Center
Austin, TX
Website: http://c3austin.org/
Donor: Amazon, Delta, Bombas, Nice-Pak, The UPS Foundation
The Texas winter storms that occurred in late February 2021 impacted every county in the state. Dozens of Texans lost their lives and millions were left with no power and severe water damages. No one was prepared for a winter storm of this magnitude in a state that has never experienced extreme winter weather conditions. Authorities believe the Texas winter storms may be the costliest disaster in state history, exceeding the damages brought about by Hurricane Harvey in 2017.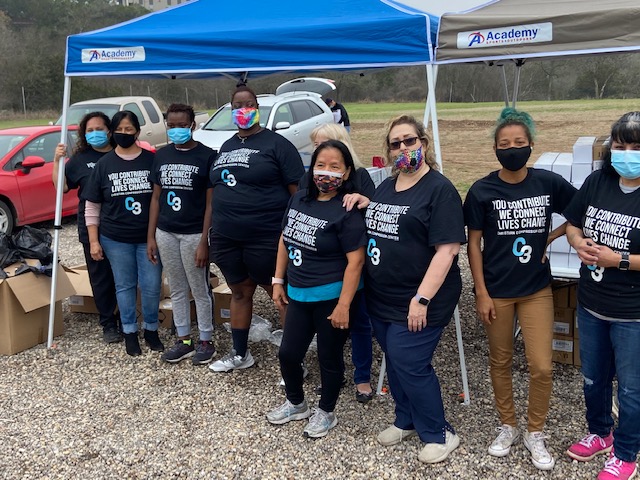 Repairing these homes and buildings will take plenty of time, money and work. Good360 is dedicated to helping communities affected by the winter storms recover and rebuild. Thanks to the donations of Delta blankets, Bombas socks, Nice-Pak wipes, Premium Medical Supply facemasks, UPS hand sanitizer, and assorted relief items from Amazon including hygiene products and apparel, Good360 was able to partner with the Christian Compassion Center (CCC) in Austin to deliver much needed materials to several communities. These donations could not have been possible without the shipping help from the UPS Foundation.
The Christian Compassion Center is a nonprofit organization that collects and distributes merchandise to underserved communities free of charge. Following the Texas winter storms, The CCC set out to help those left without electricity, heat, water, and access to food. On Saturday, February 7, 2021, the nonprofit organized a distribution day. Using the donations provided by Good360, the CCC was able to serve nearly 2,500 individuals who were devastated by the historic storm. The donated materials were necessary in different Texas communities who were not suited to deal with the freezing weather.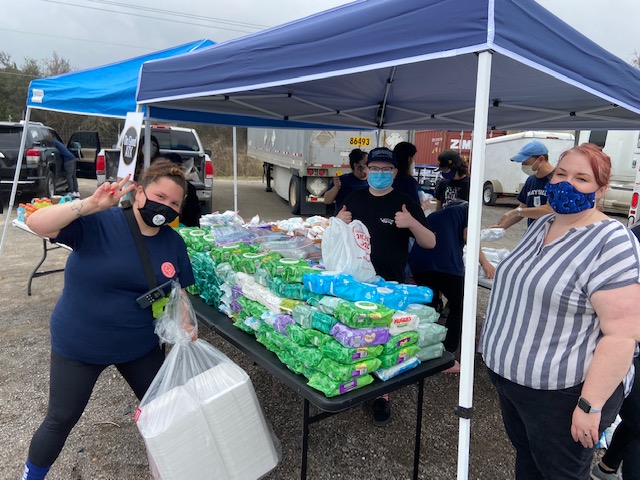 The donations provided to individuals brought a sense of hope and care to their communities. Deb Fillis Ryba, Director of Corporate Social Responsibility at Nice-Pak said, "Wet wipes play an important role in supporting hygiene needs, which were critical for Texans without water as a result of the storms." All of the donations helped Texans recover from the damages brought about by the ice and snow. One of the people who received donated items was 29-year-old Desiree. She had lost her boyfriend to COVID-19 three weeks prior to the snowstorms. Desiree shared with those working at the distribution event how she did not have the funds to purchase relief items for herself and her children. She broke down in tears of gratitude upon receiving essential items at the event. 
Good360 is grateful for all of our donors and nonprofit partners that make events like these possible.