09 Aug

Donated Home Supplies Help Complete Much Needed Renovations

DONATION: BED BATH & BEYOND AND THE HOME DEPOT HOME SUPPLIES

LIVES IMPACTED: 150

The HELP of Southern Nevada's Framing Hope Warehouse offers low cost home and building supplies to nonprofit organizations through a partnership with The Home Depot, Bed Bath & Beyond, and Good360. The Framing Hope Warehouse is one of the newest warehouses in a nationwide network that offers new product donations to local nonprofits that need them the most.

We received tons of donated home renovation products (doors, flooring, lighting), construction supplies (hardware, tools, lumber) and retail merchandise (home accessories, décor) from twelve Home Depot stores and

two Bed Bath & Beyond stores in Southern Nevada. The products we receive from The Home Depot can be anything from basic screws and nails to complete kitchens and bathrooms (including cabinetry and fixtures). We have also received numerous types of flooring such as vinyl, laminate, hardwood, and tile. Bed Bath & Beyond has provided us with appliances for the kitchen along with bathroom and bedroom accessories.
We have been able to utilize different flooring applications to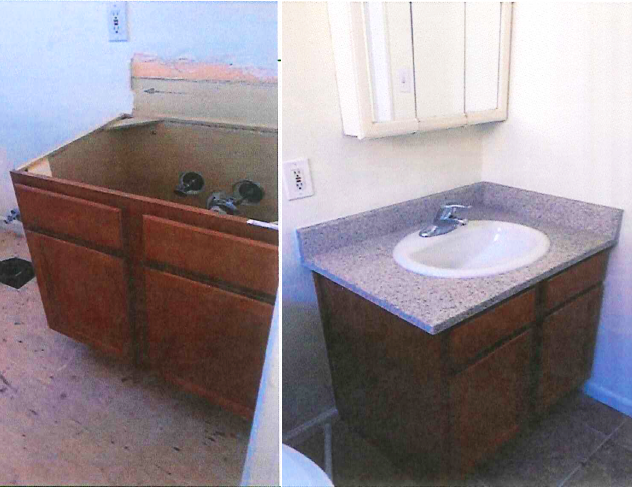 refurbish group homes for low income individuals. Most agencies require flooring on a continual basis due to the harsh conditions of the low income housing and the wear and tear associated with living in a very hot and dry area like we do.
One of the nonprofits we work with said, "We rely on Framing Hope Warehouse to obtain goods not only to help us maintain our properties, but also to ensure they are the best-looking houses on the block! Being able to obtain items from Framing Hope Warehouse has saved us money, which otherwise would be spent paying retail prices that we cannot afford. Over the last few years, we estimate that Framing Hope has saved us over $70,000!"
This is all possible because of our partnerships with Good360, Bed Bath & Beyond, and The Home Depot. Thank you!
Website: www.helpsonv.org