03 Feb

This Rescue Helps Dogs and Their Owners!

DONATION: RED WING SHOES, LUSH SOAPS, BURT'S BEES LOTIONS, AND YEA.NICE BEANIES

LIVES IMPACTED: 500+

Wonder Weims is a non-kill animal rescue group dedicated to rescuing Weimaraners in Missouri and Nebraska. We also work with other humane organizations to locate lost pets and rescue abandoned and abused animals. The ultimate goal of our organization is to give animals the respect, care and proper medical attention they deserve and give them an opportunity to be loved and be a part of a forever home.

Although we are a dog rescue, we encounter many situations in which the owners and other families we interact with live at or below poverty level. Besides reaching out to them to help their animals with vet care and food, we try to provide some basic necessities such as shoes, baby products, and personal care items. We aim to help them out with the basics that they cannot otherwise afford. The Red Wing shoes, Burt's Bees lotions, Yea.Nice beanies,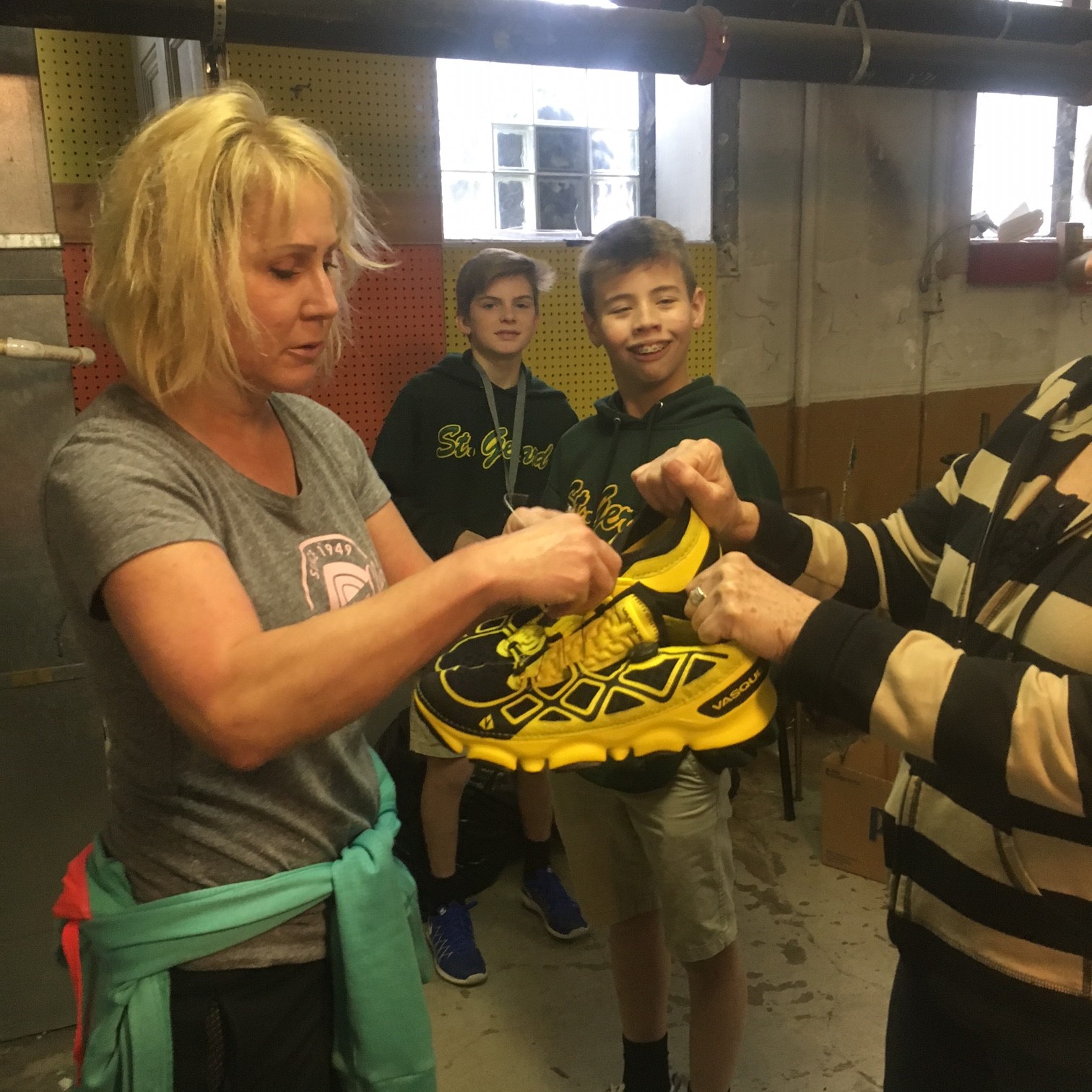 and Lush products were perfect to distribute to these families. The Burt's Bees and Lush items were placed in small plastic goodie bags with other personal care items and distributed. The shoes were a very popular item and everyone was so happy to receive them. The beanies were great for the winter. Some of the families can't afford heat in their homes and the caps will help keep them warm. Everyone who came received a beanie.
We distributed the items on our monthly Pet Food Pantry distribution day. On average, over 200 disabled, elderly, or low income individuals line up outside the building waiting for a monthly supply of food to feed their pets. The items we received through Good360 were very popular among those who came. There is an older gentleman with an oxygen tank who comes to our distributions monthly. He was in great need of a new pair of shoes and we were fortunate enough to be able to give him a new pair.
We enjoy making a difference and giving back to the community. Dog rescue involves much more than just taking care of the dogs. There are people attached at the end of the leash each with their own story. Thank you to all the donors. Your support is appreciated!
Website: www.wonderweimsrescue.com