22 Feb

Disney Brings the Holiday Magic to South Central, California

Footprints Around the World, Inc.
Los Angeles, CA
Lives Impacted: 65+
Every child deserves to feel special during the holiday season, but for some parents, providing gifts for their children is unattainable due to the challenges the pandemic brought for working-class families. Safety precautions and unprecedented financial hardships make it difficult for parents on Christmas. Good360 nonprofit partner, Footprints Around the World Inc., quickly responded to ensure families can still have the holiday season they deserve.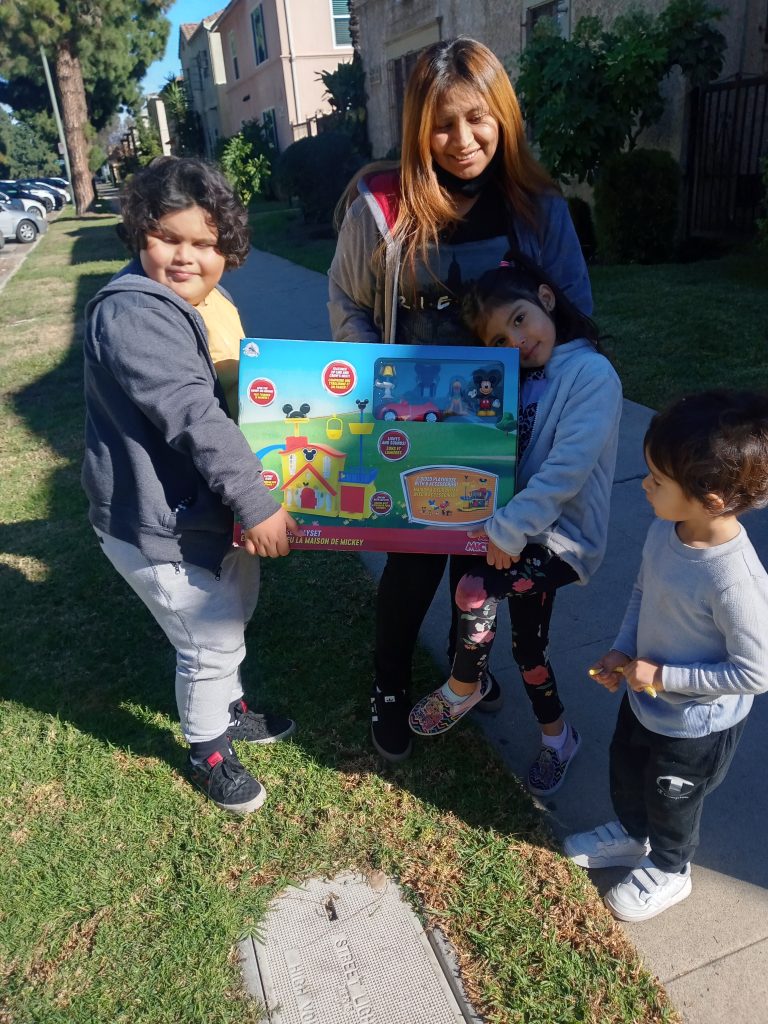 "There are not many toy giveaways in our area in South Los Angeles, so Footprints giving out toys at Christmas is a tremendous help to our youth in our community," said Footprint founder Judy Haskin-Harris. "The families that received the toys are now aware of our organization and look forward to our help in their time of need."
Donations provided by The Walt Disney Company allowed for six dozen kids to receive books, costumes, blankets, and other educational toys and dolls.
The children's smiles made the distribution event worthwhile. One little girl could barely contain her excitement about the toys she received. As she and her family were leaving, she repeated, "this is too much," as she gushed over her awesome new presents. Community-focused events such as these help to close the need gap and provide opportunity for all.