07 Sep

When Giving Does More Harm Than Good: New Good360 Disaster Recovery Council Poised to Tackle Big Issues

With Hurricane Harvey devastating huge swaths of the American South — on the 12th anniversary of Hurricane Katrina  — it's yet another reminder that much work remains to be done to address critical gaps in emergency response and recovery.

A big problem that continues to vex the disaster recovery community is the continued misalignment of giving that occurs in the aftermath of a major catastrophe. If history is any guide, the massive media coverage of Hurricane Harvey starting last week a huge outpouring of well-meaning donations, from both individuals and companies.

But many of the items making their way to Texas and Louisiana won't be needed or can't be used for one reason or another.

"Unfortunately, it's estimated that up to 60 percent of products given in the wake of disasters end up unused and otherwise thrown into landfills because the wrong products are given at the wrong time," says Tiffany Everett, Good360's Director of Disaster Recovery. "That's a number we're looking to change."

In a major new initiative to improve how businesses and nonprofits respond during disasters, Good360 is establishing the Good360 Disaster Recovery Council (GDRC). Meeting for the first time Sept. 26-27 in Chicago, this group represents a collaboration with Fortune 500 corporations, nonprofits, federal agencies, environmental and data scientists, and other disaster recovery thought leaders.

"Together with our partners, we are committed to bringing years of disaster recovery expertise to the Council to help bridge critical gaps in supply management and coordinated communications before, during, and after major catastrophes," Everett says.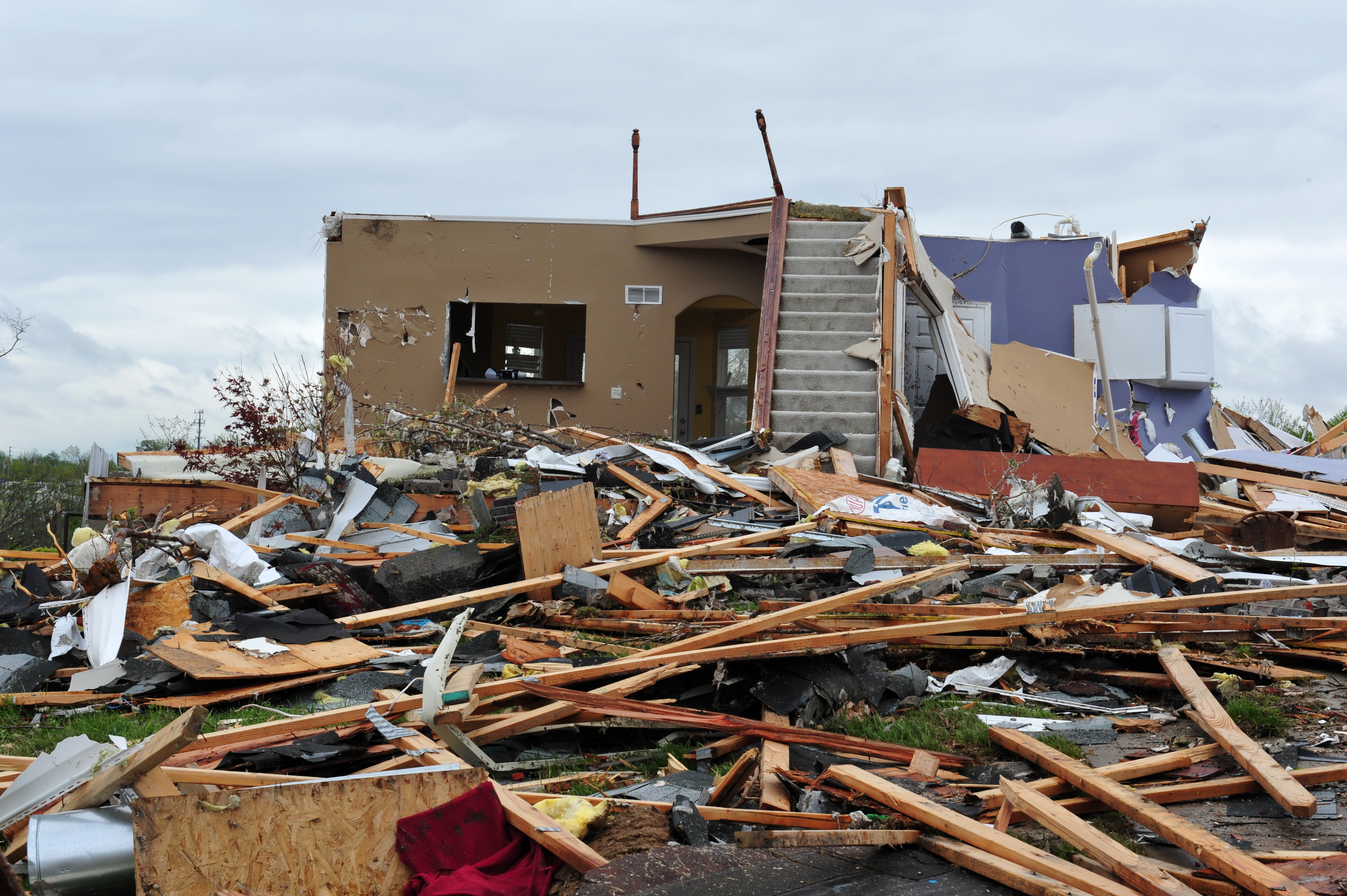 The group's main goal is to gather and share best practices to propel significant improvements in how businesses (as well as their employees and customers) respond to disasters, from the immediate recovery through to the long-term rebuilding phase.
Because Good360 occupies a unique position as an independent, nonpartisan nonprofit that's not tied to any particular cause, we can drive the conversation forward on more thoughtful giving in "a very agnostic way," says Good360 CEO Howard Sherman.
"We have an amazing opportunity to bring together companies to think through how they can contribute in the most meaningful, impactful way during disasters, and continue that learning going forward so we just get smarter and better at doing it," Sherman says. "Our aim is to position businesses to become much less reactive and more proactive in terms of disaster response and recovery. It will be education and activation at the same time.
"There's an increasing understanding that when an event occurs, it's not solved after money has been raised and the news cycle is done," Sherman adds. "It's solved months and years later. One of the key benefits that Good360 brings to the table is the focus on that side of the equation."
The Good360 Disaster Recovery Council will primarily work on four key initiatives:
1. Education on purposeful giving
The generous outpouring of well-intended individual and corporate in-kind gifts is critical to getting the resources necessary for the rebuilding process. Often, however, the products that are donated aren't suitable at that time for that particular response.
Together with our partners, we will educate corporate stakeholders by creating "playbooks" on best practices on how, when, and what to give. We will also continue to evangelize the message at nonprofit and disaster conferences in order to shift the giving behavior to donate more thoughtfully.
2. Mapping the recovery cycle for leading disaster categories
There is a significant misalignment between how and when stakeholders give versus the full disaster recovery curve. This issue is amplified by abbreviated media cycles that focus on early-stage disaster impact, leaving the long tail of disaster recovery orphaned. This is a well-known issue in the industry, yet there is little research mapping recovery curves based on different categories of hurricanes, floods, tornadoes, droughts, and other natural disasters.
"The disaster recovery community tends to lean on experience and reaction, as opposed to being data based," Sherman explains. "There's a tremendous amount of data that's unleveraged. So, we're talking with different organizations to understand how we can take data from various kinds of natural disasters in different geographies to plan for future recoveries over the long tail. For example, what does the full recovery curve look like for a Category 3 hurricane in the southwestern United States? How can we use the data from past events to become smarter about our responses when another hurricane hits in the same region?"
3. Develop and leverage tools, technology and innovation to increase efficiency, impact and transparency
We will evolve our current disaster recovery platform, as well as introduce new tools and processes to engage and enable the broad disaster recovery ecosystem of nonprofits, government entities and corporations. The core goal is to improve the platform to be scalable, robust and dynamic, allowing any verified nonprofits and corporations to understand the real-time needs, procure critically needed goods, and verify how those products are actually being used.
4. Drive engagement
Nonprofits and corporations are competitive for donors and client engagement, creating a fragmented and uncoordinated attempt at engaging stakeholders. Good360 will have the products, information, and platform vital to assisting in the disaster recovery cycle. However, we will still need corporations, nonprofits, and foundations to adopt and actively participate long-term to make this effective. Because Good360 is cause neutral, the barriers to competitiveness fall, making the holistic effort more effective.
Sherman emphasized the collaborative nature of the council, saying that its success will hinge on how well knowledge is shared across private and public sectors, and among and within the companies themselves.
"What we see, particularly in long-term disaster recovery, is that no single organization or sector can solve these issues alone," he says. "It's not about throwing money or goods at the problem. It's about creating a better understanding of what the long-term recovery of communities looks like after a disaster, and what it takes to get these communities back on their feet, a process which can take years and requires a long-term, thoughtful effort."
---
Tiffany is a dedicated nonprofit leader leveraging years of experience in program development and evaluation, promoting mission alignment and seeking new ways to engage the community to holistically serve individuals impacted by disaster. Tiffany received her Master's in Public Health from the University of Virginia and a Bachelor's of Science in Biology from the University of Maryland.