31 Aug

Cutting-Edge Packaging Shows That Companies Care About Sustainability

As part of a broader effort to become more sustainable, companies are starting to rethink basic packaging, according to sustainablebrands.com. From using recycled, sustainable materials to encouraging customers and clients to reuse boxes as much as possible, a handful of companies are beginning to revolutionize how we as consumers view basic packaging.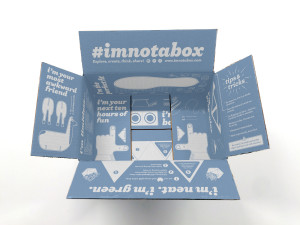 Several companies in particular are leading the charge with sustainable packaging. For example, as part of the company's new #ImNotABoxcampaign, Zappos—an online shoe seller—is planning on shipping shoes this year in special, limited-run, special-edition packages. Zappos designed these special boxes to be reused, and not just for shipping purposes—the boxes include clever features such as a smartphone holder, a shoe sizer for children's shoes, a geometric planter, and a three-dimensional llama toy for children. Zappos noted that the goal with the boxes—aside from pushing for reuse—was to also encourage customers to use their imagination and have a little fun.
Traditional vertical form fill, and seal (VFFS) machines are often used to make packaging products for food items like sugar, flour, or grains. These packages are usually made from coated paper or polymer film—two materials that aren't particularly sustainable. So, Bosch Packaging Technology and BillerudKorsnas created a new type of packaging for VFFS machines that's extremely sustainable—this packaging is entirely dust-tight, and it uses mono-material paper that features minimal polymer fractions. This mono-paper is actually more durable than old-school paper packages, and it's entirely recyclable, as well. It can also effectively seal out moisture and other contaminants that might spoil food items.
Lastly, Saltwater Bre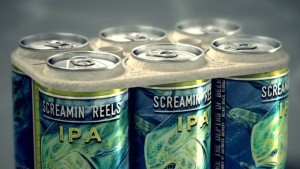 wery created a new type of six-pack ring that's—incredibly—edible. Sustainable Brands points out that there's roughly five billion individual pieces of plastic bobbing in the ocean currently. Sometimes, these plastic items mistakenly enter the food chain, and marine creatures—like sea turtles—often die from eating plastics like traditional six-pack rings. So, Saltwater Brewery created six-pack rings that are not only biodegradable and compostable, but they're also edible too. The rings are expensive to produce, the company noted, but they hope that the cost will drop as sustainable technologies continue to advance.
Companies throughout the world are working to become more sustainable. From zero-waste generation to reusable boxes, companies large and small are experimenting with various methodologies to help conserve resources and become more sustainable. If you're interested in learning why conserving resources is critical, read this blog post.
Source: http://www.sustainablebrands.com/news_and_views/packaging/hannah_furlong/trending_packaging_innovations_inspire_reuse_replace_plastic
[mk_social_networks twitter="https://twitter.com/richardbarney" linkedin="https://www.linkedin.com/in/rbarneyCauthType%3ANAME_SEARCH%2Cidx%3A1-2-2%2CtarId%3A1439387578036%2Ctas%3Arich"]
Richard Barney, Good360's EVP of Business Development, is responsible for working closely with corporate partners to create programs that help them do good, better. Richard brings years of business-to-business sales and leadership experience to the nonprofit world and is tasked with ensuring that corporate partners realize a strong ROI from their partnership with Good360.