04 Oct

Crayola and RAAF Ensure Hurricane Harvey Victims are Back to School Ready

DONATION: CRAYOLA SCHOOL SUPPLIES

LIVES IMPACTED: 500+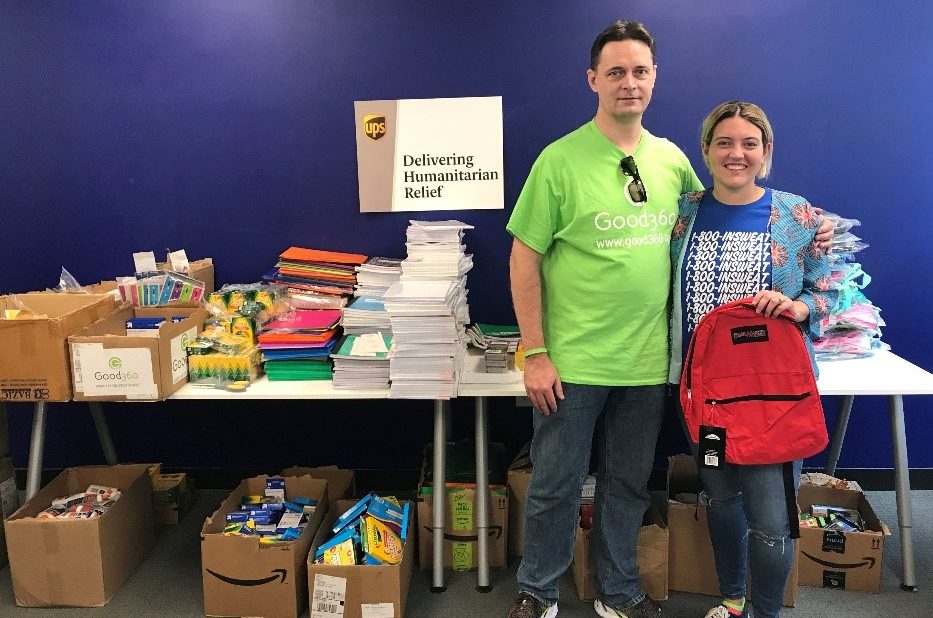 The Rick Anthony Athletic Foundation (RAAF) is an organization that advocates for families and their children who are struggling with learning disabilities. After Hurricane Harvey, RAAF stepped in as a school supplies resource for the schools that were affected by the storm. Hurricane Harvey disrupted the lives of more than 200,000 students, damaged more than 200 schools and caused many students and their families to lose everything, including basic school supplies. RAAF decided to help the schools and families they support by starting a backpack and school supplies drive. What started out as a drive to supply 2 or 3 classrooms became a mission to supply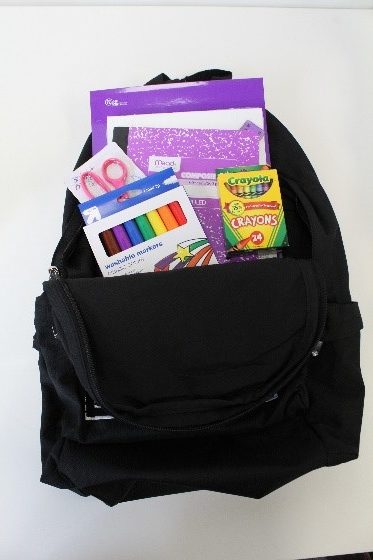 entire schools with school essentials.
RAAF approached Good360 and we were able to deploy Crayola school supplies including pencils, paper, crayons, markers, colored pencils, glue, scissors, folders, and composition books to the RAAF headquarters in Houston. Crayola has been a trusted Good360 partner for years and understands the importance of thoughtful giving during times of disaster. Crayola proved their dedication to disaster recovery in the 2016 Louisiana floods as well as in the Flint water crisis and was quick to respond to the needs that arose in Houston. Through the partnership between the Rick Anthony Athletic Foundation, Crayola and Good360, Houston students and their families were given some peace of mind going into the school year after experiencing the storm's devastation.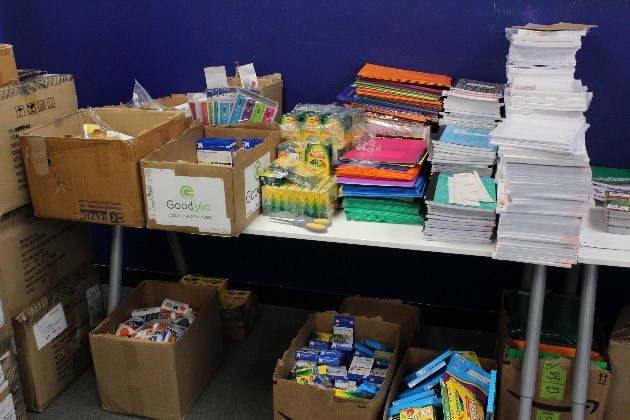 The Good360 team visited the Rick Anthony headquarters in person during their trip to Houston in mid-September.  An entire room was filled with Crayola school supplies and backpacks ready to go to the students of Hobby Elementary School. These donations will go a long way in bringing back some normalcy to families who are working on rebuilding their lives and communities.
Website: https://www.rickafoundation.org/