06 Jan

Corporate Sustainability Is Getting Competitive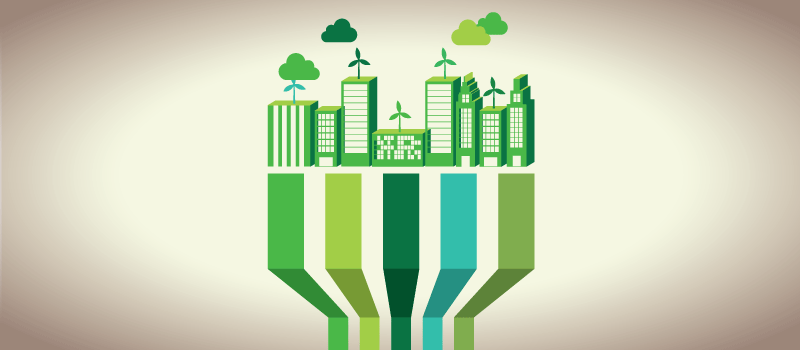 Some may assume that corporate sustainability is a passing fad, but according to The Guardian, major companies are now competing with one another to champion new or crucial social or environmental causes. Traditionally speaking, as the article points out, companies focused on providing the best services possible or by releasing new and unique products in order to capture customers. Now, consultants such as Simon Mainwaring, the CEO of brand consultancy firm WE First Branding, note that companies are chomping at the bit to become more socially responsible.
A 2013 Nielsen survey of 29,000 respondents from 58 countries around the world noted that 50 percent would be willing to "reward companies that give back" by paying even more for their services and products. In other words, consumers around the world care about social and environmental issues, and they're willing to support companies that are open to championing those causes—even if that means paying a little extra for services or goods.

Mainwaring told The Guardian that companies should begin to align themselves with positive change. "This expands the role of the brand into the culture at large, inspiring internal and external stakeholders to engage and to take action," he said. By working towards a social or environmental goal, a company begins to blend integrity and positive change with both its products and its corporate image—the end result isn't only financially beneficial, but it also elevates a company in the eyes of the public. Mainwaring noted that, "it's the marriage of storytelling and integrity of what they're doing that gives them credibility in the marketplace, and it lives in your mind."
Patagonia, for instance, highlighted in a 2011 full-print advertisement the environmental costs of its best-selling sweater in the name of full transparency. Starbucks used its "Shared Planet" slogan to highlight to its customers that the company is committed to using high quality, ethically sourced, responsibly produced and fair trade goods. Chipotle has also made a commitment to only offer foods that are free of preservatives and artificial flavors, and meats that are raised ethically and responsibly.
Corporate sustainability is on the rise, and as major companies like Starbucks and Patagonia work to become sustainable, even more companies will follow suit. If you work with a company that's interested in becoming sustainable, contact Good360. We partner with companies around the world to develop unique sustainable efforts that provide lasting positive change. Click here to learn more.
---
[mk_social_networks twitter="https://twitter.com/richardbarney" linkedin="https://www.linkedin.com/in/rbarneyCauthType%3ANAME_SEARCH%2Cidx%3A1-2-2%2CtarId%3A1439387578036%2Ctas%3Arich"]
Richard Barney, Good360's EVP of Business Development, is responsible for working closely with corporate partners to create programs that help them do good, better. Richard brings years of business-to-business sales and leadership experience to the nonprofit world and is tasked with ensuring that corporate partners realize a strong ROI from their partnership with Good360.