27 Dec

Company Donates Products and $10,000 to Louisiana Disaster Relief

Banana producer One Banana recently partnered with Convoy of Hope Disaster Services Team to help deliver disaster relief to Louisiana communities affected by the recent statewide flooding. As noted by the American Red Cross, the August flooding in Louisiana damaged well over 60,000 homes and left thousands of families homeless. One Banana—hoping to make a difference with direct and substantial Louisiana disaster relief—donated $10,000 to those families and communities affected by the massive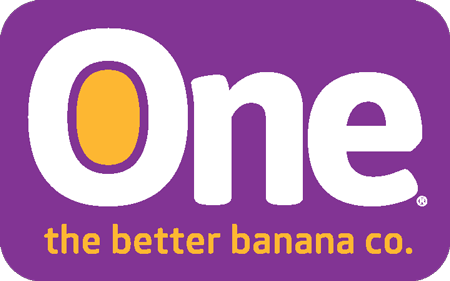 floods.
One Banana's charitable partner, Convoy of Hope, also sent 41 truckloads of emergency supplies, water, and food items to affected communities. Ultimately, the company ended up providing disaster relief to roughly 40,000 people. Hal Donaldson, the president and co-founder of Convoy of Hope, noted that the company is working closely with its corporate partners—such as One Banana—to distribute supplies and other much-needed personal materials to flood victims across Louisiana. "Once the immediate needs have been met, we can start debris removal and cleanup operations," he said. Bernhard Roehrs, the corporate director for One Banana, noted that the company decided to partner with Convoy because of its commitment to getting "boots on the ground to aid disaster victims personally and directly," he said. Together, the two companies hope to bring about long-lasting Louisiana disaster relief.

One Banana and Convoy of Hope's Louisiana disaster relief efforts serve as a notable example of the true benefits of private sector and nonprofit partnerships. By working together, the two organizations were able to bring about tremendous relief to the people of Louisiana, effectively helping a number of families and communities to get back on their feet. Companies interested in establishing a charitable partnership with a nonprofit should contact Good360. For years, we've helped companies donate their excess products or stock to nonprofits in need. By doing this, the companies reduce their waste generation, and nonprofits receive the items they need to accomplish good. Learn more here.
Sources: http://www.andnowuknow.com/behind-greens/one-banana-company-donates-10000-assist-louisiana-flood-relief/jessica-donnel/50835#.V-7P1ZMrJTY
Shabab Gruberg is the President of Good360. He developed the largest online product philanthropy platform, GivingPlace, connecting charities, companies, and people who care. Think 4 million diapers, 10,000 mattresses, and 8,000 cartons of apparel in 2014 alone. His passion is solving problems, and there is no problem too big or small. He has consulted over 150 nonprofits, optimizing their business development, developed a system and process to take off-line medical offices online over a weekend, and spent years teaching community college students Linux.