25 Feb

Clothing Donations Support Families Recovering from Back-to-Back Hurricanes
The Least of These Inc.
Ponchatoula, LA
Donor: AFTCO American Fishing Tackle Co.
Hurricane Zeta swept through Louisiana in late October of 2020. The named tropical cyclone was a category two hurricane with winds reaching up to 110 mph. Louisiana, Mississippi, and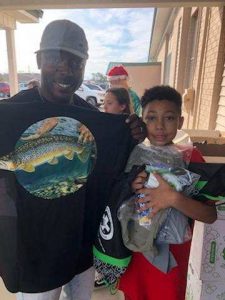 Alabama were hit with Hurricane Delta just three weeks prior to Zeta.  Cleanup was still underway when the second storm devastated these communities once again. In the United States, Hurricane Zeta caused a total of approximately $4.3 billion in damage—$2.8 billion of which was in Louisiana alone. 
The Least of These Inc. is a 501-c3 nonprofit organization that relies on donations to feed the homeless, provide resources to those in need, and assist those affected by disasters. Thanks to the donations from Maverick Clothing, Good360 has partnered with The Least of These Inc. to deliver new apparel to individuals and families impacted by Hurricane Zeta. Maverick was able to make these products available through the generosity of their partner, AFTC0. These clothes are especially needed in the Galliano community right now as families are working to restore their community.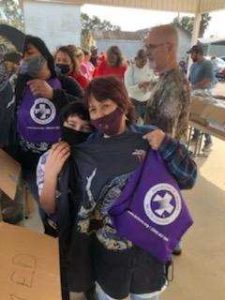 With the partnership of Good360 and the donations from Maverick Clothing, The Least of Us Inc. was able to organize volunteers to support the Galliano community and distribute these needed goods. At Good360, we are thankful for donors like Maverick Clothing who help us to support our nonprofit partners on the ground during all phases of a disaster.