04 Jan

Children in Need Treated to Lego Toys for Christmas

DONATION: THE TODAY SHOW LEGOS
LIVES IMPACTED: 170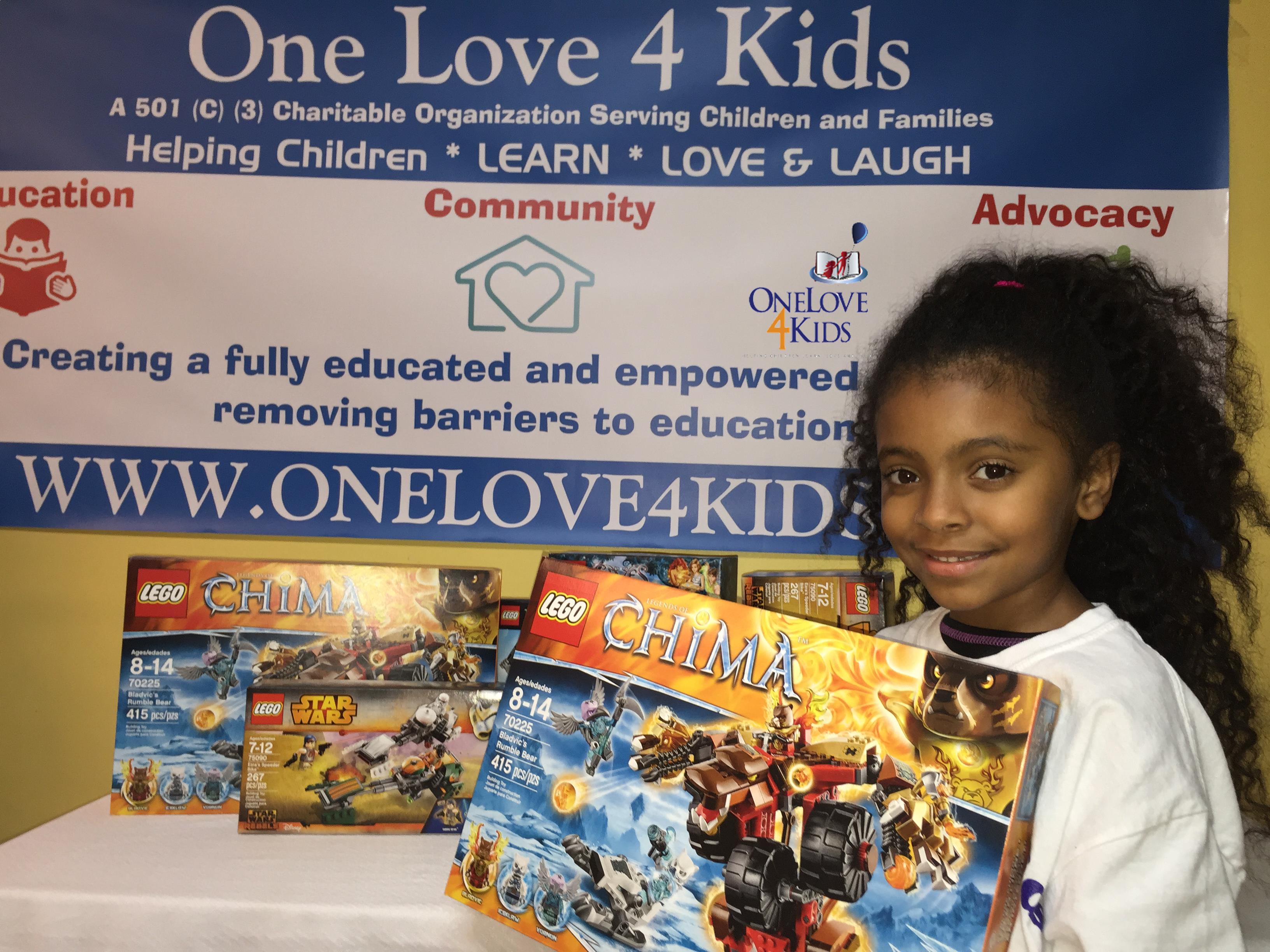 One Love 4 Kids, in Germantown, MD, aims to improve educational, economic, and health outcomes for children and families in the Washington, D.C. metro area and in Kingston, Jamaica. The organization supports parents and caregivers so that they can empower their children and support community-wide enhancements in education, health, and development.
In November, One Love 4 Kids hosted an event where more than 40 families and 130 children were provided with toys, clothing, shoes, and other items to be gifted for Christmas. The majority of the families served were minority and immigrant families who were in great need of assistance. Most of these families are ashamed to ask for help, leaving their children without basic supplies that they need. Providing a loving environment where families' needs can be met in a non-judgmental way shows our neighbors that we love and care about them. This also teaches these
families to show one another love and pay it forward.
The toys donated alleviated the stress of over 40 families and brought joy to 130+ children. A number of notes were written by the families showing their gratitude. One of the comments included was, "Thank you for all you are doing in the community for our families. May God continue to bless you all and may you all have a wonderful Christmas with love." Thank you for your help Good360 and we thank The Today Show, the donor of these toys.
Website: http://www.onelove4kids.org/