17 Mar

Childhood Pleasures Help Heal Foster Children
DONATION: SWIMWEAR FROM LL BEAN AND WAL-MART
LIVES IMPACTED: 80
Life stories are written in memories, but too many children in foster care have missing chapters where simple childhood pleasures should be. Often they enter the system with only the clothes on their backs, the babies with little hospital-issue t-shirts and plastic ID bracelets—the only item with their names.
BigHouse Foundation, a Christ-centered ministry based in Opelika, Al., wants to fill those missing chapters. Whether it's a trip to the beach, to the prom or to choose Christmas presents for loved ones, we provide free childhood experiences to foster kids who desperately need to be kids.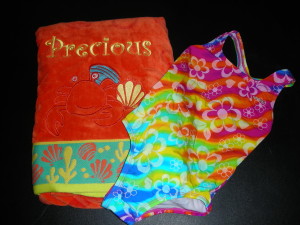 Like the teenage girl, her face hidden in a hoodie, tucked in a corner at our Glitz, Glam and Gown event. She's not pretty enough, she says, not worth making a fuss over– normal negative self-talk for teens in the trauma of foster care. But BigHouse has brought a trailer to her town with more than 500 prom gowns. Volunteers from a local church help her find the right fit, do her hair, nails and accessories. Suddenly she is out of her shell, posing for photos on the red carpet.
Good360 is there, too. Nail polish goes home in goodie bags from the prom event and helps us fill a gap at Christmas, where gift donations can be sparse for teenage girls. But it is Good360 swimwear from LL Bean and Wal-Mart that helps stretch our resources the most.
Going to the beach in the summer is a rite of passage in Alabama. BigHouse works for months to make sure every child new to Alabama's foster care system—1,500 in 2015–receives a beach towel embroidered with the child's name. For younger kids, we provide coordinating swimsuits. Any time we see kids swimsuits on Good360, we're going to try to snap them up.
Website: http://www.ourbighouse.org/