03 Nov

Charities Step Up and Provide Aid to The People Of Flint

Beginning in 2014, residents of Flint, Michigan began complaining about the quality of their tap water. Once government officials and private researchers began testing Flint's water supply, they discovered that the city's water featured an unhealthy mix of harmful bacteria, disinfection byproducts, and ample amounts of lead. In fact, the water supply featured such high levels of lead contamination, that the Environmental Protection Agency was forced to issue an emergency order in order to determine how to remedy the water quality dilemma. However, despite the grim nature of the water crisis, there is a great deal of hope in Flint. Charities, both local and national, have stepped up to provide aid, highlighting that positive change can be accomplished when communities join together to support one another.

Kathi Horton with the Community Foundation of Greater Flint notes that citizens from around the country have made sizable cash donations to both her organization and the United Way of Genesee County. In fact, she notes that 16,000 donors have passed along cash donations to the Community Foundation, totaling roughly $10 million. Jamie Gaskin with United Way notes that they've received $3.4 million from a total of 15,000 donors. Regarding the donors, Horton and Gaskin stated that a vast array of groups from companies and organizations to school-age children and prison inmates have sent donations to Flint. The funds sent to United Way and the Community Foundation will be passed along to other nonprofits and organizations that are working to clean up Flint's water supply and deliver bottled water.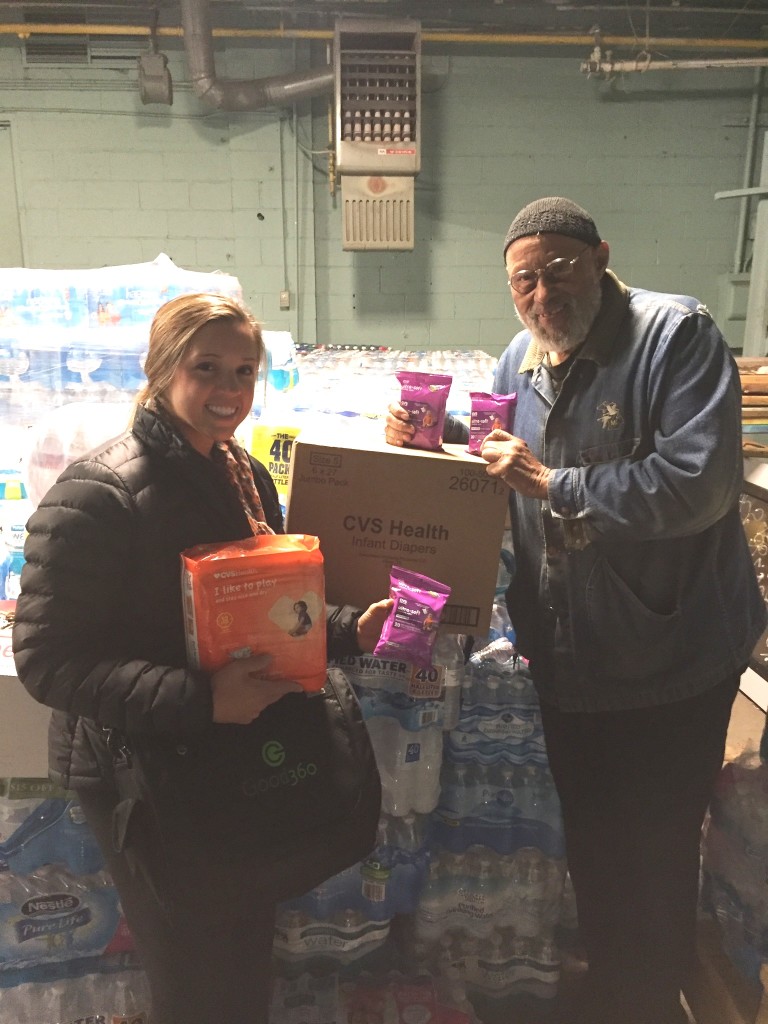 Dr. Mona Hanna-Attisha was one of the first medical professionals in the Flint area to discover that local children suffered from elevated lead levels in their blood. Aside from passing along her research to medical organizations, she also helped—along with the Community Foundation of Greater Flint—to start the Flint Child Health and Development Fund. The organization is working hard to deliver aid to the children of Flint, helping those with elevated lead levels to live a healthy, productive life.
Other organizations, communities, and businesses throughout Michigan have also stepped up. For example, businesses and organizations in nearby Detroit delivered a great deal of aid and funds to those working to fix Flint's water supply. The Winter Blast Festival donated proceeds to Flint and the Art Van Furniture Inc. helped to host a telethon to gather funds. Additionally, the Delphi Foundation, the Detroit Hamtramck Muslim Communities, the Detroit Medical Center Foundation, and the United Auto Workers Union all donated funds to Flint. Charities and individual donors from across the nation are helping to improve the lives of Flint residents too. One organization based in Flint, Mission of Hope has helped to gather and distribute bottled water to the people in its community since the summer of 2014, helping to ensure that local citizens have access to clean water. There are many other examples of community-based and national nonprofits that have stepped up to provide both these basic needs, as well as ongoing needs.
While it will take a great deal of time and resources in order to make Flint's water supply potable once again, these donations are helping to make Flint a livable city in the here and now, making it much easier for Flint residents to live their lives in a healthy and productive fashion. Flint is in need of more than just cash donations: residents also need bottled water and other basic household supplies. Good360's DisasterRecovery360 digital platform was created to address these tangible needs and enables nonprofits to specifically list the products they require in order to help those impacted. In fact, Mission of Hope, the Community Foundation of Greater Flint, and the United Way are all registered on DisasterRecovery360 and Good360 has delivered more than $360,000 worth of products and goods to these organizations. Good360 is committed to ensure that these organizations are still receiving the goods they need to effectively bring about change for the long-term. To learn more about Disaster Recovery 360, click here.
Sources:  http://www.hourdetroit.com/Give-Detroit/Waves-of-Support/

Shabab Gruberg is the President of Good360. He developed the largest online product philanthropy platform, GivingPlace, connecting charities, companies, and people who care. Think 4 million diapers, 10,000 mattresses, and 8,000 cartons of apparel in 2014 alone. His passion is solving problems, and there is no problem too big or small. He has consulted over 150 nonprofits, optimizing their business development, developed a system and process to take off-line medical offices online over a weekend, and spent years teaching community college students Linux.