06 Nov

Cell Phone Donations Connect Veterans with Much Needed Resources
Heroes Deserve Help
San Dimas, CA
Donor: Lenovo and Motorola
Lives Impacted: 20+

Heroes Deserve Help (HDH) recently received a donation of Motorola cell phones thanks to Good360 and Lenovo. The California-based nonprofit distributed these mobile devices to veterans in need. The phones enable veterans to continue accessing essential resources, like PTSD support group Zoom meetings, over-the-phone counseling sessions, and the ability to research and apply for job opportunities. One of the recipients had a cracked phone screen, but with his new phone he can see his mental health counselor over Zoom. HDH's President Nathaniel Miller explained that this likely saved the veteran's life during such turbulent times.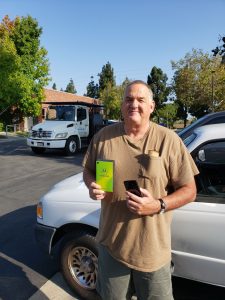 Heroes Deserve Help is located in San Dimas, California. The organization provides technology for veterans' reintegration programs.
Thank you to Good360, Motorola Mobility (a Lenovo Company), and Heroes Deserve Help for keeping our veterans connected.