28 Mar

Brooklinen Donation Turns Disaster Survivors Houses into Homes

DONATION: BROOKLINEN BEDDING

LIVES IMPACTED: 20+ FAMILIES

Austin Disaster Relief Organization (ADRN) is an active, empowered network of prepared churches, bringing hope into crisis through the transforming power of Jesus Christ to every life and community we serve. We are comprised of over 175 Greater Austin churches and thousands of trained volunteers that bring hope into crisis. ADRN's network enables and empowers church members to organize, prepare, mobilize, and respond quickly in the event of any disaster, great or small. Business partners, local agencies and community support play a vital role in ADRN's mission. It is through the generosity of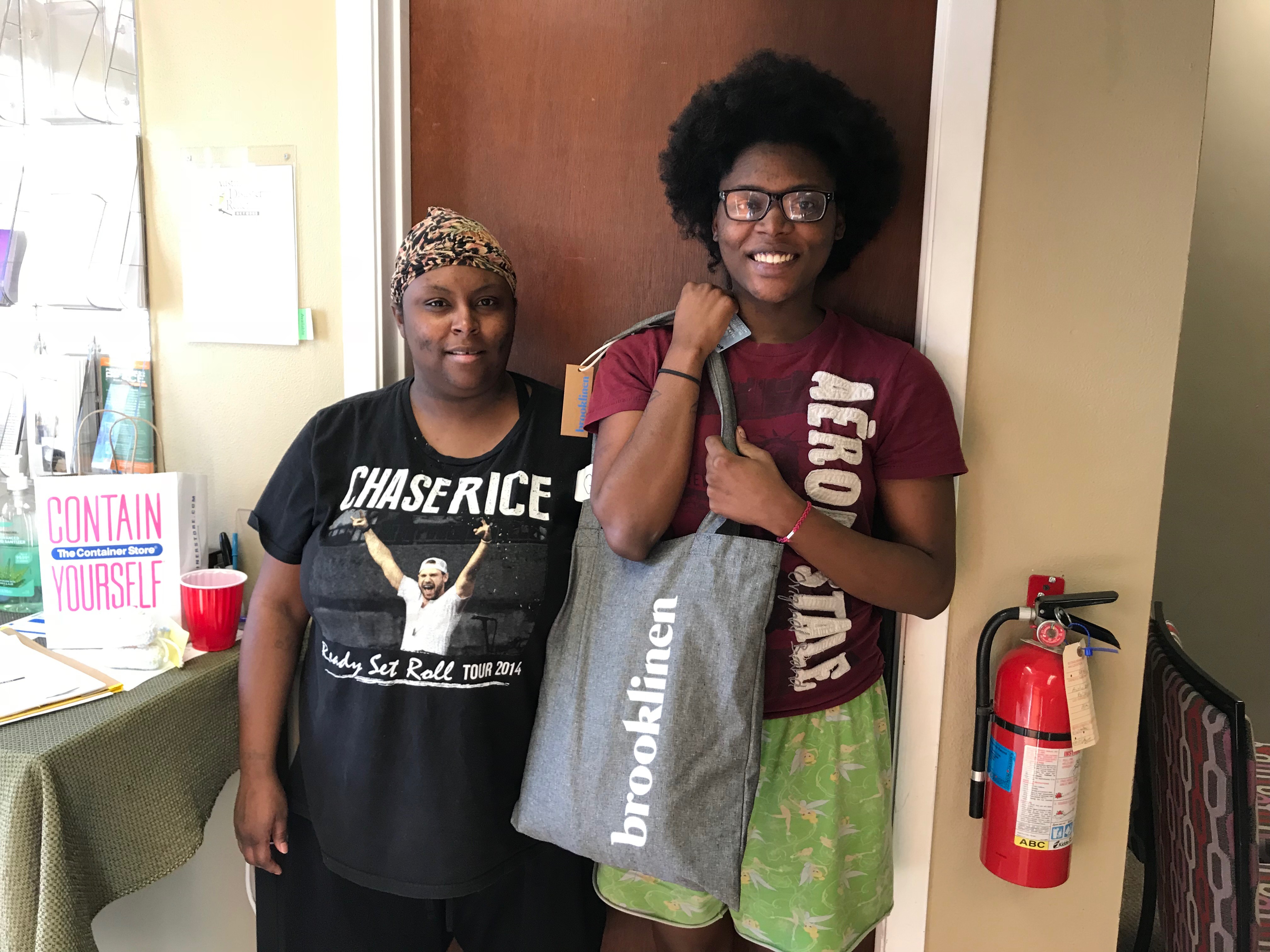 their in-kind donations, monetary gifts and volunteer assistance, that ADRN can fund the rebuild/repair of survivor homes and provide immediate assistance to those in crisis.
As survivors of disasters are placed in a new apartment or home after losing an old one, they are faced with the need to stock it with the essentials. Many have been sleeping in bad conditions, often without linens or even pillows. With the help of Good360 and Christian Compassion Center, ADRN has been able to provide these survivors with Brooklinen bedding in addition to pillows and air mattresses to help them get a good night's rest.
Many survivors who have suffered through Hurricane Harvey have lost everything, and consequently have to start over again. The bedding from Brooklinen was distributed through our disaster relief distribution effort to the town of Rockport. It was also distributed through our disaster relief shepherds, who focus on recovery for those relocating to the Greater Austin area.  This donation has proved to be a blessing to many who have come to ADRN seeking assistance in putting their lives back in order.
While the donations have just recently come in, ADRN has already been able to bless over 20 families with Brooklinen bedding. With our most recent shipment of bedding to the Rockport area, we estimate there will be another 30-40 families added to that.
There have been several amazing stories that came out of this donation. One is about a young man named Brandon, from Rockport. His town was so destroyed, many could not find work. Brandon had to leave his wife and two little girls in a FEMA trailer and come to Austin, where he was able to find work to support the new home his family was required to move into. ADRN gave Brandon a helping hand and paid his families' first month's rent & deposit as well as provided furniture, household goods, and a gift card. One of the items needed to make their apartment a home was new linen for their beds. That's where Brooklinen came in. We were able to provide him with new, quality Brooklinen bedding, which was a sweet luxury gift to this family that lost everything. Brandon told Paige, the volunteer who walked him through the process and delivered the goods to him, "Thanks again! My family is so grateful. God has shown up in my life time and time again. I believe he used you. It's not by accident that we met. Be blessed."
Another story came from Austin, when a family came to us as evacuees of Hurricane Harvey and decided to stay here permanently. They are being assisted by one of our disaster relief shepherds on our ADRN recovery team. They received a brand new set of Brooklinen bedding! Their smiles say it all. When you have been sleeping on the ground, cots, or air mattresses without sheets or pillow cases, having new linens is a big deal. Receiving fresh, clean, soft linens is a blessing to many like this family! Thank you so much to all who helped get these donation in the hands of these families!
Website: https://adrn.org/