13 Oct

Breast Cancer Patients and Survivors Indulge in a Shoe Extravaganza
Twisted Pink and United Breast Cancer Foundation
Louisville, KY
https://www.twistedpink.org/
Lives Impacted: 226
Recognizing the additional stress on breast cancer patients and survivors during the pandemic, Twisted Pink with the support of the United Breast Cancer Foundation, stepped in to spread some joy.  
A nonprofit organization, the mission of Twisted Pink is to extend lives and improve the quality of life for late-stage breast cancer patients and their families by funding metastatic (stage IV) breast cancer research. Twisted Pink organized the 2020 Pink Woman Shoe Extravaganza, free experience for current patients and survivors in Louisville, KY, and southern Indiana.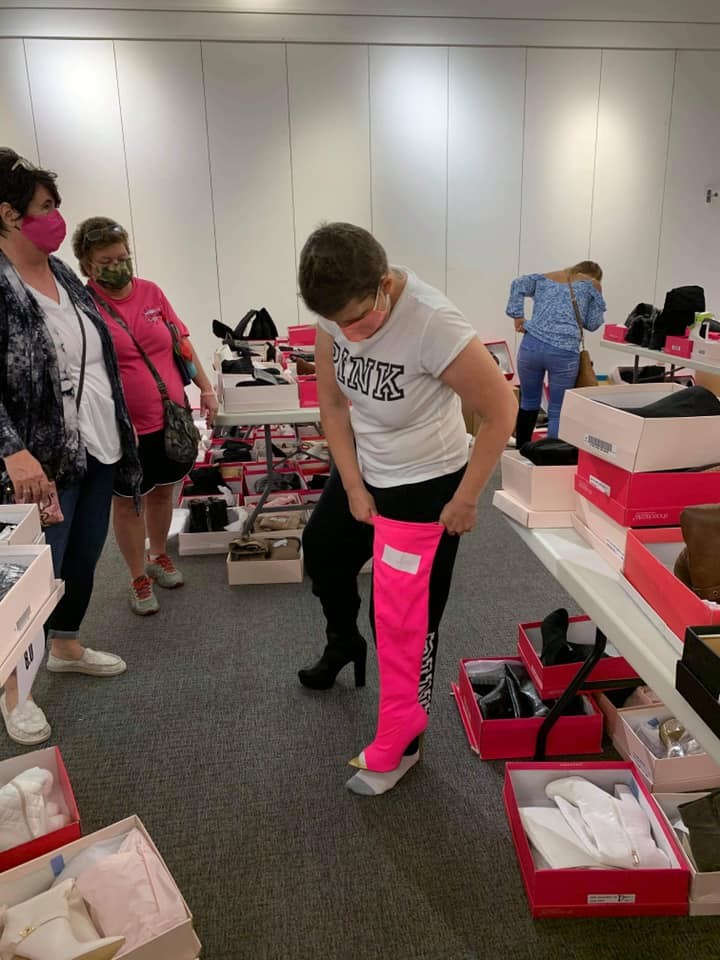 Thanks to a donation from Good360's Community Redistribution Partner, United Breast Cancer Foundation, more than 220 women were pampered and got to take home brand-new shoes at the event.  
"I was in shoe heaven!" an attendee said. "I am so grateful. Life is short…GET THE SHOES!"  
"Thank you for the donation," Becky remarked. "I truly am thankful for the boots and pair of flats I got for work. As a breast cancer survivor who lives with fear that my next doctor visit be the one where I'm told my cancer has returned, it was a joy to have a fun event with my friends and picking out my new donated shoes." 
Some women mentioned how much of their income goes towards healthcare so the opportunity to save money on new shoes was deeply appreciated.  
"Thank you so much for the shoes," Amy said.  "It was so much fun to try them on and see all my pink sisters! It really means a lot considering most of our money as cancer patients goes to treatments and doctor visits. Thank you so much Good360, United Breast Cancer Foundation, and Twisted Pink for your kindness and generosity!"  
Others commented that just having a break and time for themselves was appreciated after being at home for the last six months and dealing with everyday circumstances. 
"It means so much," April said. "I don't work with my cancer, and I have three children one of whom has special needs. So, I do not get very much time for myself. I truly appreciate it."   
Overall, the sentiment from the attendees of the event was gratitude for being able to receive brand-new shoes and the opportunity to safely interact with fellow breast cancer patients and survivors in the same place (but socially distanced).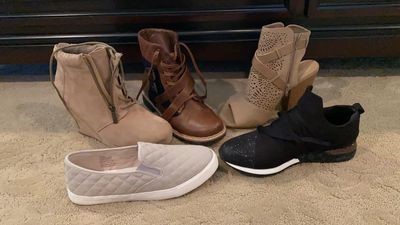 "As a survivor, it means a lot to have people/companies/organizations honor us when they don't know our journey but just that we have/had breast cancer," Leann said.  "Thank you Twisted Pink, United Breast Cancer Foundation, and Good360. I love the great support."