05 Feb

Amazon Donations Help Support Birmingham Residents Through Pandemic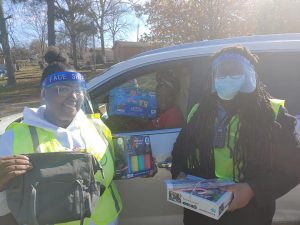 N-Side Out is a minority and veteran-run nonprofit based in Birmingham, Alabama. The organization provides a wide range of support services to combat homelessness and poverty and equips individuals and families with the tools needed to become self-sufficient, productive members of society.
Thanks to donations made from Amazon.com and the Amazon FBA donations program with Good360, N-Side Out continues to help its community handle the ongoing challenges caused by the pandemic. The donations included items such as facemasks and shields, headphones, and toys.
The protective face coverings were distributed through multiple organizations in the community,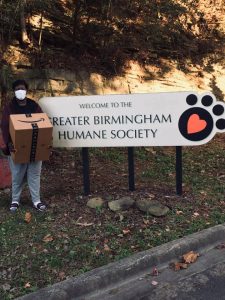 including Birmingham Humane Society, Fairfield Housing Authority, Jones Valley Middle School, and Children's Village. A portion of the coverings were handed out directly to individuals facing homelessness in the Birmingham area, and the remainder of the masks were distributed to residents in the southwest community of Birmingham, through a drive-through giveaway along with toys and gifts.
For Rosemary Hibbler of N-Side Out, the Amazon donations helped the community in unexpected ways: "I contacted the Executive Director of Children's Village to offer facemasks. During our conversation it was revealed that some of the children's grades had dropped. She attributed it to the fact that they were having a difficult time hearing and focusing on the lesson due to background noise. She asked if I knew someone who could provide ear buds. I was extremely excited because the Amazon donation included several pairs of ear buds. We were able to give each student a pair and a carrying case, all from the Amazon donation."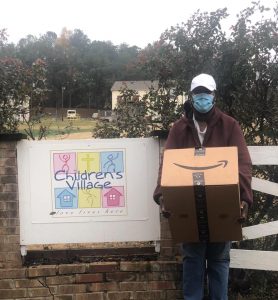 For 50 years, the Children's Village has provided shelter, food, and clothing to Alabama's abandoned, abused, and neglected children. Rosemary is grateful for the items, explaining, "The Amazon donation played a huge role in N-Side Out's efforts to help keep our community safe during the COVID-19 pandemic. It also helped to provide support to those financially affected by COVID and not able to adequately provide for their family."
Thank you to N-Side Out, Amazon, and Good360.