27 Jun

ALDI Donations Help a Community to Connect

Hawkwing, Inc.
Hawkwing, Inc. is a Good360 nonprofit partner that helps people living on the Cheyenne River Sioux Reservation and in Hartford, Connecticut overcome hardships through programs focused on enhancing personal and community development. Hawkwing recently had a distribution event that served over 300 people, and thanks to Good360 corporate partner ALDI, donation recipients went home with new laundry baskets and other household items.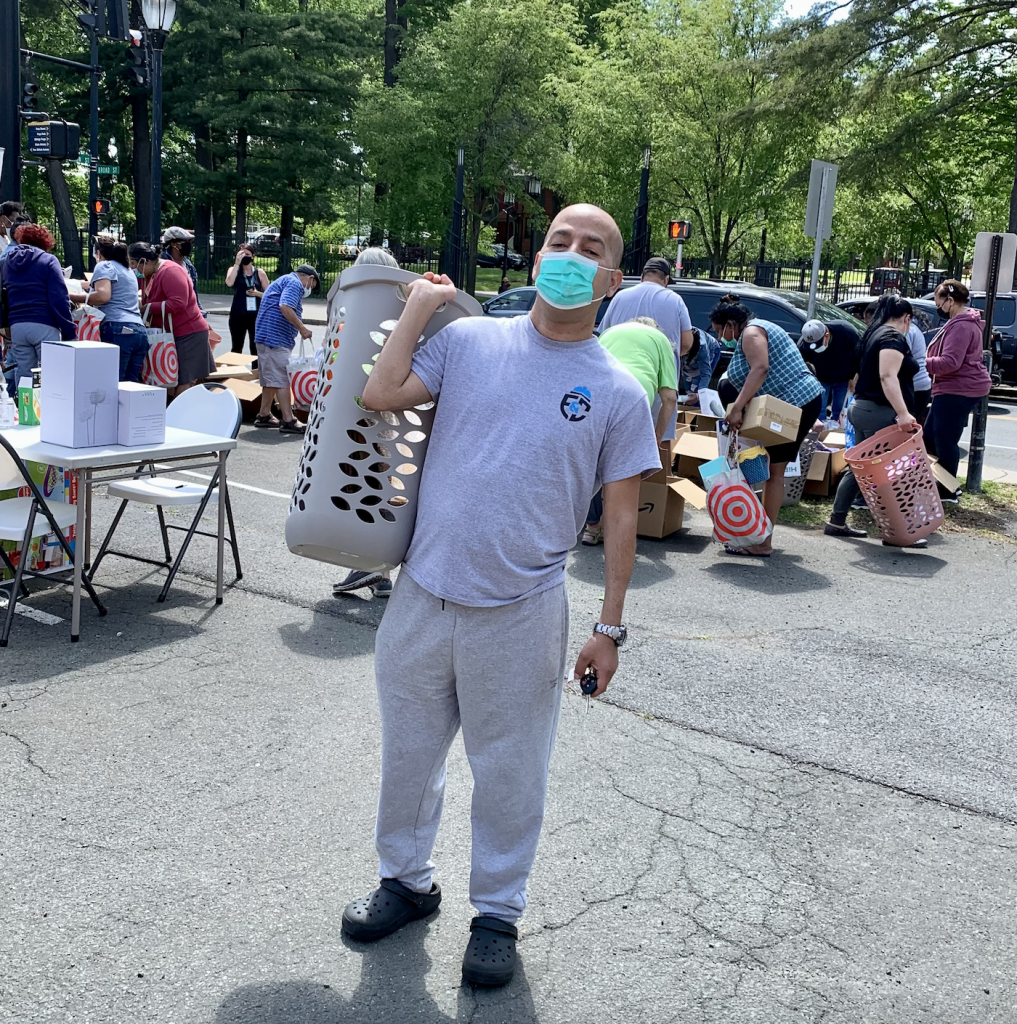 "We distributed the laundry baskets at our Wawokiye Tipi pop-up event yesterday in Hartford. They empowered our clients by giving them an item that can help them in many ways," said Jennifer Ripley, Vice President of Hawkwing, Inc. "For example, some of the people experiencing homelessness utilize the baskets as an efficient way to move their belongings as they work to find permanent housing. Having a sturdy container to carry personal belongings in is a better alternative to using trash bags to move, which most people previously used."
Hawkwing works strategically with Good360 to source goods that help alleviate some of the financial pressure faced by thousands across Connecticut. One woman, *Ms. Etta, expressed her gratitude after becoming emotional when she received goods at the distribution event.
"When Ms. Etta began rooting through her purse to find enough change to pay for the basket, one of our volunteers gently told her that the items displayed were free for event visitors and she didn't need to pay for them," said Jennifer. "She asked if we were sure, and after we said yes, she began to tear up and said that time had been challenging and she was so grateful to receive this simple yet meaningful item."
This moment shared between Hawkwing volunteers and Ms. Etta exemplifies the donation's positive impact on a community. Contributions made by ALDI supported hundreds of households and helped an organization make a difference.
*Name changed for privacy