08 Nov

A Special Halloween for Sick Children

DONATION: PARTY CITY COSTUMES

LIVES IMPACTED: 25

Ronald McDonald House Charities® Newfoundland and Labrador (RMHC NL) provides sick children and their families with a comfortable home where they can stay together in an atmosphere of caring, compassion and support. Over 1,000 families have been cared for since opening in 2012.

Among our programing is the Special Day Celebrations Program. Just like home, preparations are made to ensure, birthdays are celebrated, everyone gets treats at Halloween, and visitors like Santa Claus and the Easter Bunny arrive on schedule. The Party City costumes we received through Good360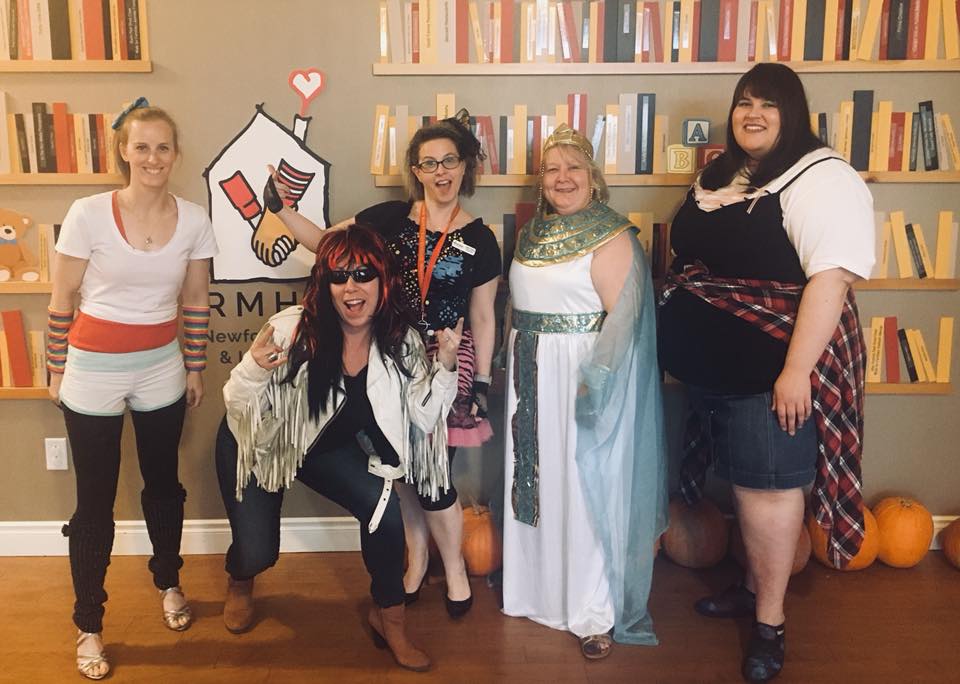 were used as part of our various Dress Up Days and with our week-long Halloween celebrations.
In July, RMHC held a Dress Up Day where each child got to pick a costume to keep, and everyone dressed up and played together in the toy room. Since it was such a huge hit, RMHC plans to do this a few times a year. In the last week of October, the costumes were used as part of our Halloween celebrations, with a different theme each day. During the week, children, volunteers, and staff were able to dress up in costume and participate in the Monster Day, Decade Day, Disney Day, and Witches Day.
With the donation from Party City, arranged by Good360, Ronald McDonald House can now have costumes to offer the children for the fun events that often happen throughout the year. The ability to offer family programs like the Special Day Celebrations Program, helps families maintain a sense of normalcy during what could be a very traumatic time. Just like home, it is important to us to provide the simple things that put some joy and normalcy back into the lives of RMHC families. Thanks to the donation, we can provide a home environment to children, helping to make the House as warm and inviting as it can be.
The children have been loving the costumes! Parents have told us that it lets their kids relax and play like any other child. One parent said, "Ronald McDonald House not only helped keep our family together, they helped us continue to live a normal life during what could have otherwise been a very traumatic time. While I worried about my son, who was very sick, I also worried about how my daughter would cope during this difficult time.  The programs and services at Ronald McDonald House helped our entire family stay together and continue with family traditions we would have otherwise missed. Thank you."
Website: http://rmhcnl.ca/