16 Feb

A Colorful Donation Help Bring Creativity Back to Children's Hospitals

San Jorge Children's Foundation
The San Jorge Children's Foundation is a Good360 nonprofit partner whose mission is to assist economically disadvantaged children and households in Puerto Rico who are fighting cancer, congenital disabilities, or any other chronic illness during medical services and treatment. The organization also hosts a series of programs patients and their loved ones can enjoy during their time at the hospital.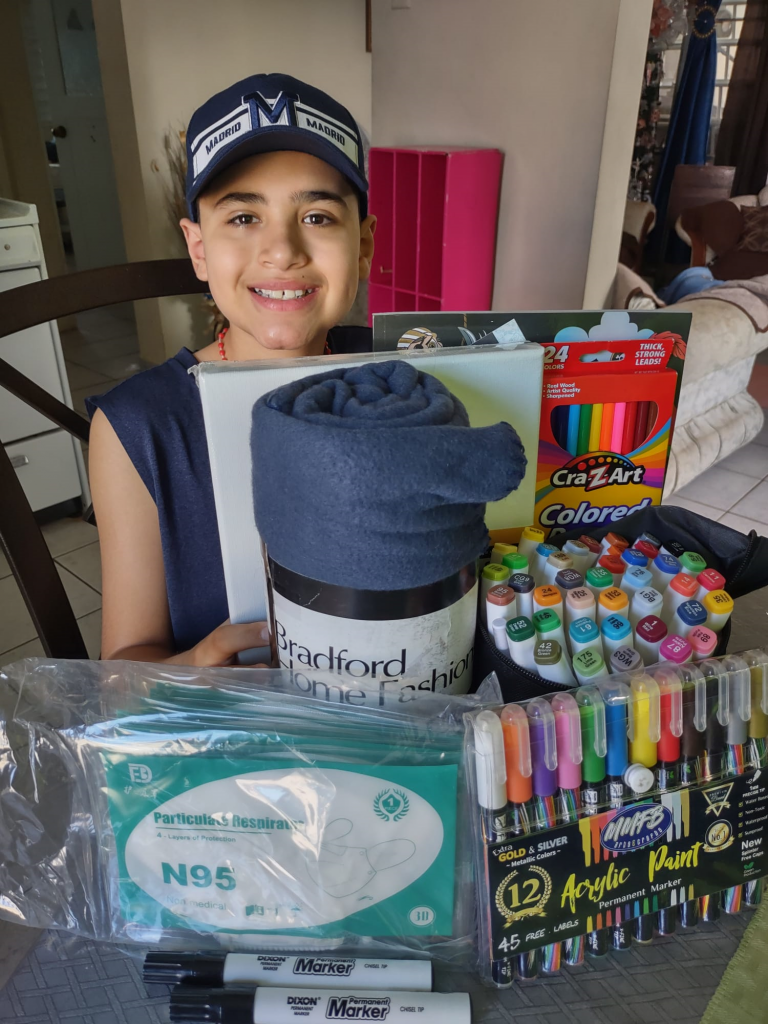 During one of their art therapy programs, the San Jorge Children's Foundation distributed colorful markers to hospitalized youths so they can participate in virtual art classes thanks to Good360 corporate donor, Thrasio. Stephanie Moore, CEO at San Jorge Children's Foundation, explains how the art supplies Thrasio donated made the creative event successful.
"We actually do art projects every day via zoom with about 10 to 15 patients per day," said Moore. "This donation helps them get excited to be involved and gives them the necessary equipment to participate."
The virtual art projects are a hit, and everyone looks forward to arts and crafts time. Especially *Brittany, a 9-year-old patient diagnosed with rheumatoid arthritis and attention deficit disorder (ADD). Through the art classes provided by the San Jorge Children's Foundation, Brittany has shown increased development in her classes. She feels confident interacting with other patients by sharing her art and drawings with her peers.
"[Brittany] is more outspoken and has improved her ways of expressing herself," said Moore. "Her assigned teacher mentioned that she has noticed a favorable change in her overall behavior, which also helps with her academic progress."
Thrasio's contribution to the San Jorge Children's Foundation gives the young patients something fun to look forward to every week. As the students create art with their newfound markers, they can continue to build relationships with their peers and teachers despite the challenges they may be facing.
*Name changed for privacy