19 Oct

Toy Donations Help Engage Students for the Summer

Role Models of America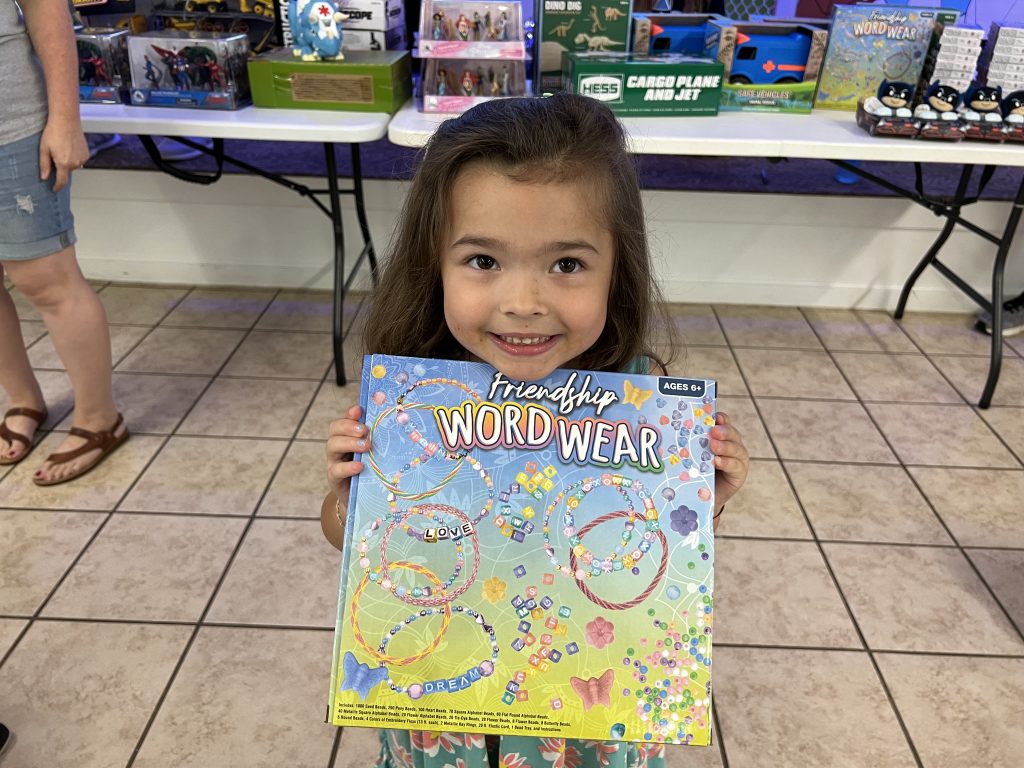 Role Models of America (RMOA) is a Good360 Community Redistribution Partner (CRP) that serves neighborhoods and other local nonprofits in or near Houston, Texas. After receiving a significant amount of products from Toys for Tots, RMOA collaborated strategically with Agape Life Church to distribute toys to 100 children throughout a two-week summer program held in August.
At the event, attendees enjoyed pizza, activities, and new toys, including games, stuffed animals, arts and crafts, and fidget spinners. Families were delighted to receive these items at no cost. After the program ended, Agape Life Church donated leftover Teddy Bears and other small trinkets to the local fire department to give to children who lost their belongings in a fire.
"We were so grateful to receive toys to distribute to our neighborhood kids," said William Seaman, Pastor of Agape Life Church. "[The toys] were an amazing blessing to families. Thank you so much for the opportunity to help uplift the community we serve!"
Toys for Tots' commitment to bringing joy to children in need allowed the Agape Life Church team to provide the youth in Houston with brand-new items that help the young learners engage in educational and mind-stimulating activities.