Fun and Educational Donations for Pennsylvania Youth
DONATION: CRAYOLA CRAFT SETS AND ART SUPPLIES
LIVES IMPACTED: 200
The Friends of Upper Macungie Township Parks & Recreation, in Breinigsville, PA, aims to provide low-cost, diverse, and family-friendly recreational events and programs for Upper Macungie residents and beyond. Thousands of individuals participate in our programs each year. One of most recent events, Kids' Noon Year's Eve, was a New Year's celebration for children and their families. We served around 200 children in our facility, complete with a DJ, face painter, and plenty of food and games!
We distributed a variety of donations, including several received though Good360, to give the kids a special treat. We offered free and fun games where the children could win prizes, like the Crayola art supplies and crafting donations. We had gift baskets from other donors which were given to the parents as well!
The donation of goods from Crayola was tremendously helpful. All the children that attended got a Crayola product to take home. These donations were not only fun, but educational! They were perfect for this age range. We had so many parents come up to us and thank us for putting on an event that was family-friendly for New Year's Eve. Families were happy to come to a New Year's event where they didn't have to stay out late and spend a lot of money. These families are often going through financial hardships so they were so excited to have a good time, forget their worries, and be able to take home some cool prizes! This was one of the most rewarding events we have put on because it brought joy to so many families. Our residents couldn't stop raving about the event. Thank you to Crayola and Good360 for making this all possible.
Website: http://www.uppermac.org/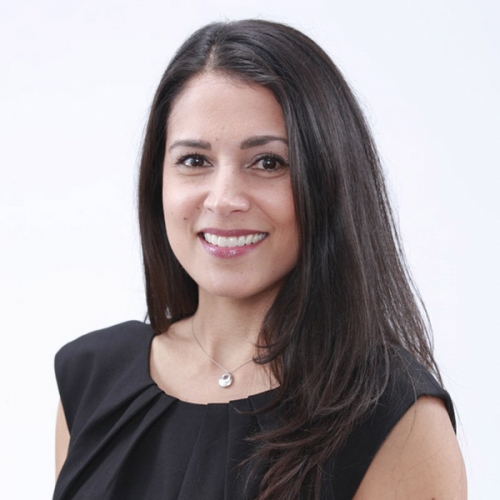 Shari Rudolph is Chief Marketing Officer of Good360 and is an accomplished retail, digital commerce and media executive with a strong track record of building audience, revenue and brands. Shari's previous experience includes management consulting as well as various executive and leadership roles at both start-ups and large media and retail e-commerce companies in Southern California, New York and Silicon Valley. She is also an adjunct professor teaching classes in marketing, advertising and entrepreneurial studies and she earned her MBA from The Anderson Graduate School of Management at UCLA.