Freebie Friday Thanks to Harmon Face Values
DONATION: HARMON FACE VALUES TOILETRIES, MEDICINE, COSMETICS, AND MORE

LIVES IMPACTED: 200
Holy Family Day Home, in San Francisco, aims to provide affordable and high quality early education and family support services in a stable and nurturing environment. We hope to provide the children of working families with hope and skills for lifelong development. What makes Holy Family Day Home unique is that we are one of the only early childhood education centers in San Francisco that also offers family support services. With our on-site mental health and social services and Food Stability Program, we can help families find employment and housing while providing them with the resources and skills needed to create normalcy within their family. We are now, more than ever, seeing the need to help some of our families meet their basic, yet critical, needs. We are addressing this by offering a free, daily food pantry and access to toiletries and household items. The donations we have received from Harmon Face Values have been a tremendous help in supplying our families with items that are easily taken for granted (such as deodorant, toothpaste, and even cosmetics).
With these donations, we created a recurring "Freebie Friday" for our community. We set out a table of items at our front entrance and our families are free to come and pick out what they need. In addition to Freebie Friday, we use the Face Values donations to stock our Family Resource Room pantry, which supplies families in need with items they may not otherwise be able to purchase. These items are not always affordable for families who are struggling to put food on the table. The Freebie Friday event makes accepting these donations seem more special because they can have the experience of "shopping" for items they need, in a fun and dignified way.
"They really care about us here." It was a simple statement made by a young mom in response to Freebie Friday, but it encapsulates Holy Family Day Home's mission behind everything we do for our families. We strive to create a stable and nurturing environment that attends to the needs of the whole family, from educating young children and helping them develop the skills necessary to succeed to counseling parents through hard times and finding them resources to provide for their family. The impact of donations large and small is the same in that every little bit of support we receive is support for a bright future for our children and their families. Thank you!
Website: https://holyfamilydayhome.org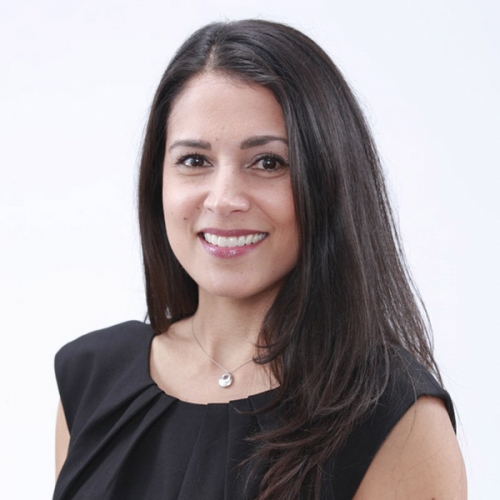 Shari Rudolph is Chief Marketing Officer of Good360 and is an accomplished retail, digital commerce and media executive with a strong track record of building audience, revenue and brands. Shari's previous experience includes management consulting as well as various executive and leadership roles at both start-ups and large media and retail e-commerce companies in Southern California, New York and Silicon Valley. She is also an adjunct professor teaching classes in marketing, advertising and entrepreneurial studies and she earned her MBA from The Anderson Graduate School of Management at UCLA.