Francesca's Donation Brings a Sign of Hope
DONATION: FRANCESCA'S CLOTHING, ACCESSORIES, AND HOME GOODS

LIVES IMPACTED: 60
At Shared Housing Center, in Dallas, TX, we provide hope and housing solutions to break the cycle of homelessness for our at-risk clients (such as older adults, single parents with young children, non-traditional families, and individuals with special needs). These individuals are seeking to elevate themselves from homelessness and near-homeless situations to lifestyles of self-sufficiency.
Our partnership with Francesca's has been great! The items that we received such as housewares and home goods were given to families as they move out. The items have helped them make their new homes a little more beautiful. The wall decorations, glassware, and knick-knacks helped so many spruce up their bare apartments! Many of the wall decorations from Francesca's have statements that are either powerful or fun – both of which these families need in their lives.
Some of the other items we received included clothing, shoes, jewelry, purses, and more. These items have been distributed to women, teens and older children in our community. For our clients, new clothing and accessories are a major contribution towards a wardrobe they don't have. The majority of our families have fled their homes, leaving behind all of their clothing, accessories, and more. The donations from Francesca's have helped our families rebuild their wardrobes and feel more confident about how they look and feel. For the younger moms and the teenage girls, the costume jewelry is a big hit! This donation has given them the opportunity to start a jewelry collection. The fact that the items are all brand new is both empowering and a blessing.
Shonda is a high school senior. She has a lot on her mind regarding college applications, fees for graduation, and more. When she saw the selection of jewelry and shoes, she just kept on smiling. Now she's ready for prom with shoes, a necklace, and earrings! Lucy, a single mom who recently fled a domestic violence situation, and her six-year-old daughter came to us after leaving their home in a hurry with barely any clothes to their name. Lucy has stayed strong for her daughter, but when she saw the pair of new sneakers and blouses she started to cry. "These are happy tears, this is a sign of hope. Thank you!" she told us.
Website: www.sharedhousing.org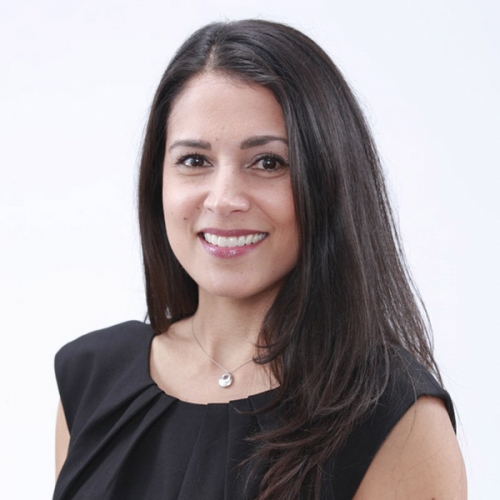 Shari Rudolph is Chief Marketing Officer of Good360 and is an accomplished retail, digital commerce and media executive with a strong track record of building audience, revenue and brands. Shari's previous experience includes management consulting as well as various executive and leadership roles at both start-ups and large media and retail e-commerce companies in Southern California, New York and Silicon Valley. She is also an adjunct professor teaching classes in marketing, advertising and entrepreneurial studies and she earned her MBA from The Anderson Graduate School of Management at UCLA.