Flood Victims Are Given The Gift Of New Furniture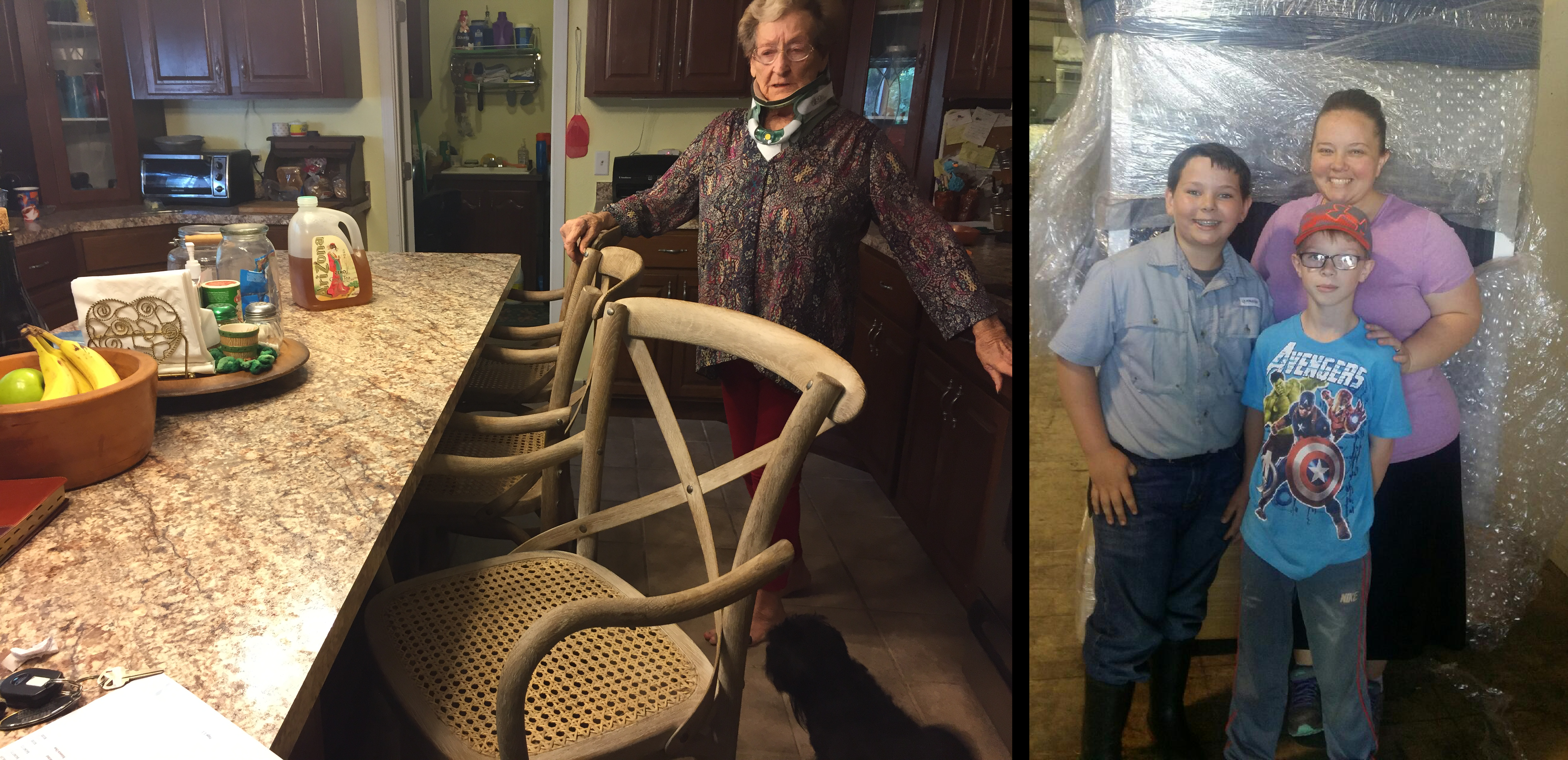 DONATION: RESTORATION HARDWARE BAR STOOLS AND ARMOIRES
LIVES IMPACTED: 50+
First United Methodist Church Laurent Project in Hammond, LA aims to assist needy families in turning a house into a home. These families are usually either recovering from a disaster or financially struggling to stabilize their living situation.
We were fortunate enough to receive a donation of bar stools and armoires from Restoration Hardware. We have distributed these items to homeowners that were affected by the Louisiana floods last year. Many of our clients were doubly impacted by both the March and August floods. Our clients are struggling with funds to complete the work to restore and rebuild their homes. By providing these items to our clients, they were able to receive beautiful new furniture items that they otherwise would not have the financial resources to acquire.
One single mom lived with her two young children in a mobile home. Her house had been flooded in March, and then as repairs were still progressing, the home flooded again in August. We were able to provide her with Restoration Hardware bar stools and an armoire. When her 7-year old son saw the furniture, he walked over to me in our warehouse and said, "This is really cool stuff, thank you for helping us!" The single mom said, "These items are a perfect match for my new home design." Her local church has been working closely with her to help her build a new, small home on her property that will be safe from future flood waters.
We have another story involving an elderly couple had taken money from their retirement account to complete their home. They did not have the funds to replace all of the furniture they had lost in their home after the floods. I visited them as the Long Term Recovery Group finished the final repairs of their home for them. I realized they didn't have any bar stools at their counter. When I asked them if they had previously had them, the wife said "Yes, we did. We don't have the money to replace them right now. But, we always ate dinner at the counter with our son when he came to visit." I took her to our warehouse to pick out some new bar stools. She loved them all so much, she had a hard time selecting a style! When she came back another time, she still couldn't stop talking about the wonderful bar stools! This is all possible thanks to you! Thanks Good360 and Restoration Hardware!
Website: www.fumc-hammond.org